In-depth
On Valentine's day, the C+D news team challenged readers and pharmacists on Twitter to share their best pharmacy-inspired love poems, to celebrate...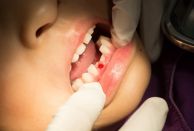 A project run by NHS England, Queen Mary University of London and Healthy London Partnerships is looking to "harness" the interactions between...
The C+D Award-winning staff at Whitworth Chemist in Fitzwilliam, West Yorkshire, were set a challenge by their superintendent: to drive greater...
Poll
Do you agree with the APPG's suggestion of placing GPs in community pharmacies?
Yes. It would be cost effective and convenient for patients.
34%
No. It could confuse patients and favour the large multiples.
66%