Going through a CQC pharmacy inspection was tough but worthwhile
Frosts Pharmacy Group's managing director explains what it was like to undergo a "costly" inspection by the Care Quality Commission (CQC)
In March 2017, healthcare regulator the CQC formally announced its "programme of inspections" into "digital healthcare providers" in the UK, covering 35 organisations – including Boots, Lloydspharmacy, and Pharmacy2U.
Following an inspection three months earlier, community pharmacy business Frosts Pharmacy – which trades online under the name Oxford Online Pharmacy – was served with two "warning notices" by the CQC and "immediately" set about making the recommended changes.
In its follow-up inspection in June, the CQC found Frosts Pharmacy had met all the legal requirements and had also introduced "additional improvements". It was "now providing safe, effective and well-led services in accordance with the relevant regulations", the regulator concluded.
Here, Frosts Pharmacy Group managing director Stuart Gale explains why going through the CQC inspection process was "tough", but "a really good thing".
We totally agree with the need to be registered and regulated. Initially we were cross about being named and shamed on the various high-profile websites like the BBC, and being grouped with organisations that we felt were not necessarily performing to the highest standards. But while it was tough to comply, in the end, it was a really good thing to undergo the inspection.
We were one of the first organisations to be inspected, and the CQC's visit was five weeks before it released its new standards for digital healthcare providers, so it was a quite steep learning curve for us. However, we were pleased to go through it and to be recognised to have complied with all of the standards in the end.
While implementing the recommended legal requirements, we suddenly realised that a whole load of online pharmacies that were providing an absolutely identical service to us are not registered and not required to be registered with the CQC. Just because we employ a doctor, we are required to be registered with the CQC and that means we have to be more highly regulated. Those organisations that employ pharmacist prescribers don't need to be registered at all.
It seems a bit backwards to me. In the eyes of the public, they are definitely providing the same service and equivalent access to prescription-only medicines.
At Frosts, we feel – and I know some of the other online pharmacies that are CQC-registered feel exactly the same – we should all be regulated in the same way.
It's not really the CQC's fault, because it falls outside of their remit for inspection, but had we only worked with pharmacist prescribers, we would have never attracted the healthcare regulator's attention and would not have had to go through the costly process of CQC compliance.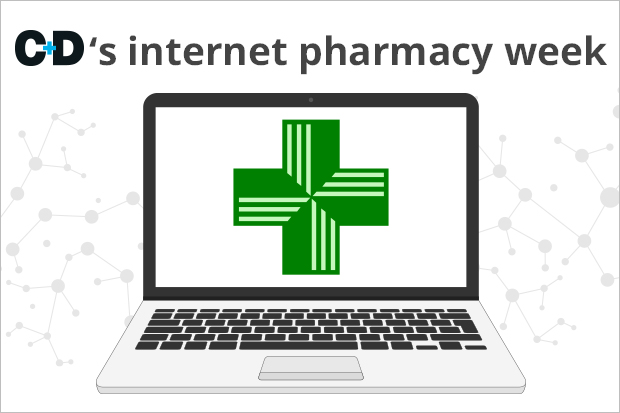 All this week C+D is exploring the world of online pharmacies. Read all the coverage so far here.