Xrayser: Welcome to Dealr, the pharmacy app of the future
To mark C+D's internet pharmacy week, Xrayser gives his unique take on the world of online prescription ordering
Hello and welcome to the latest in a series of interviews with the most influential people in pharmacy. Today I am with Alpha Dutasteride, creator and CEO of global internet phenomenon Pharmasea.com, a business that in just 18 months has become the largest online pharmacy company. Alpha, perhaps you can tell us how it all began.
Hello Xrayser, and thank you for asking. As a computer science graduate in 2013 I realised how difficult it was to order recreational drugs. If we wanted to score, we'd have to get in the car and drive to the nearest dealer. Every student doing that a couple of times a week is really bad for the environment, so I created a simple app called Dealr and had drugs delivered to us.
So Alpha, this really started as an altruistic exercise in green commerce.
Absolutely! Of course, I soon realised that everyone wanted the convenience of a home delivery, particularly as climate change means the country is brought to a standstill by snow every few weeks, so we extended this to the sea of NHS patients out there and created Pharmasea.com. With Pharmasea.com, not only is your prescription delivered, but each individual dose is delivered.
Whoa, hang on there Alpha. Do you mean that if I'm prescribed a course of flucloxacillin, I get four deliveries a day?
That's right. By tracking your phone, a drone arrives at your very location with the right dose at the right time. This guarantees compliance, eliminates dosage errors and removes the need for MDS packs. And to our critics who say we don't provide patient counselling, I say: "Read the 50-page booklet we send with every dose!"
That's fantastic. No wonder you're now recommended by every clinical commissioning group in the country.
Well, we're not actually. But we just stick 'NHS' in large letters on all our advertising and everyone assumes we are. Patients trust us because we use familiar names, like those of their local surgery. And we trust our patients – when they use our online pharmacy store we trust the boxes they tick about symptoms like 'severe pain' or 'insomnia' and we're happy to send any amount of co-codamol or diphenhydramine to them, because people are always truthful online. 
I saw on your last advert that you also offer no-win no-fee legal action against yourself. How does that work?
Well, now that dispensing errors are being decriminalised, we felt it only fair to offer our patients a fast track to compensation against our mistakes. So we help them get legal aid to pay our lawyers to sue ourselves for damages that are paid by our insurance. Whatever happens, we keep the legal aid as profit, and it stops anyone else actually suing us for proper money.
Are there no downsides to your business?
Since we've decimated the community pharmacy network by moving all dispensing online, the only thing that could stop patients getting the drugs they desperately need is a cyber-attack from Eastern Europe. But that's only likely if Anglo-Russian relations take a turn for the worst…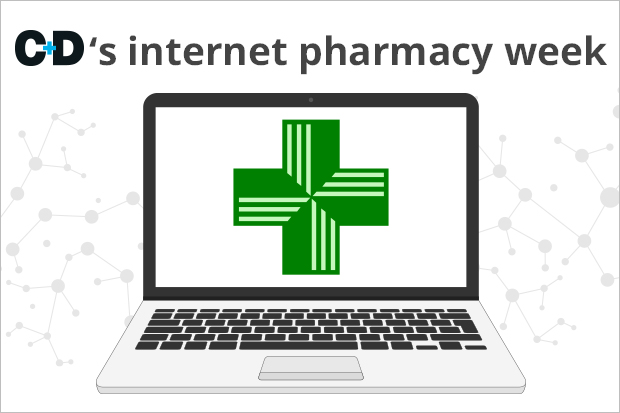 All this week C+D is exploring the world of online pharmacies. Read all the coverage so far here.