Xrayser: Could the funding cuts save pharmacy from an Amazon invasion?
Xrayser wonders if the funding cuts could help the sector survive an Amazon takeover
It's becoming a strange summer, with unremittingly sunny weather and uncharacteristic English sporting success. But of course some things never change, and one of those is the forecast death of community pharmacy, this time due to Amazon.
Latanoprost. In stock. FREE Prime delivery by Tuesday if you order within six hours eight mins.
Sumatriptan customer review: "Two stars – I wanted the TEVA brand."
Customers who ordered metformin also ordered pizza and elastic-waisted trousers.
Does Amazon's purchase of an American online chemist truly threaten pharmacy? Do we really have to go through this yet again? The first time I can remember such doom-mongering was when supermarkets began to buy pharmacies. "End of the profession," cried many voices. "These conglomerates with a bottomless war chest of money have an unfair advantage over the independent pharmacies!"
The claim was that supermarkets saw pharmacy as a cash cow, with chemist goods having a profit margin 10 times that of a tin of beans, and that soon they'd replace the high street pharmacies as surely as they replaced the high street grocers.
The actual concern was about opening hours. This was at a time when pharmacies traded only nine to five, Monday to Saturday, and unbelievably the NHS paid them to operate a local schedule of extended hours that was very lucrative. Of course, the rota payments came to an end once supermarket pharmacies opened late into the evening and on Sundays, but it wasn't an end to community pharmacy.
Supermarket chemists changed the nature of pharmacy and there's no doubt that an Amazon pharmacy would also bring about a change, but as any of us who operates a delivery service knows, it's not as simple as shoving a book through a letterbox.
The first phone call I answered at Xrayser Pharmacy went along the lines of: "It's Joan here – I've got the runs again!" and once you've dealt with that, there's the patient who rings and just sobs on the other end of the phone, the carers who always order the wrong strength of buprenorphine, and the delivery that has to be made to the pub on a Friday.
Yes, of course, internet pharmacies will be somewhat successful, for the same reason that I get my contact lenses delivered by post, but I am a tech-savvy, articulate, healthy and mentally alert individual. I am not the average patient, who struggles to understand the concept of a repeat prescription.
And then there's the fact that the largest UK internet pharmacy is allegedly making a loss every year, while the return from dispensing ever-diminishes and the proportion of income from services grows. NHS deputy chief pharmacist Johnny Bane is right that "community pharmacy [is] threatened if it doesn't respond with [a] new business model", and internet pharmacies suffer as did contractors who didn't have a consultation room to provide advanced service or didn't become a healthy living pharmacy before the quality payments.
When it comes to the threat from the internet, the irony is that the pharmacy funding cuts in England may be what saves community pharmacy. Someone might want to tell Amazon CEO Jeff Bezos that the only way you can make a small fortune from internet pharmacies is by investing a large fortune and watching it trickle away.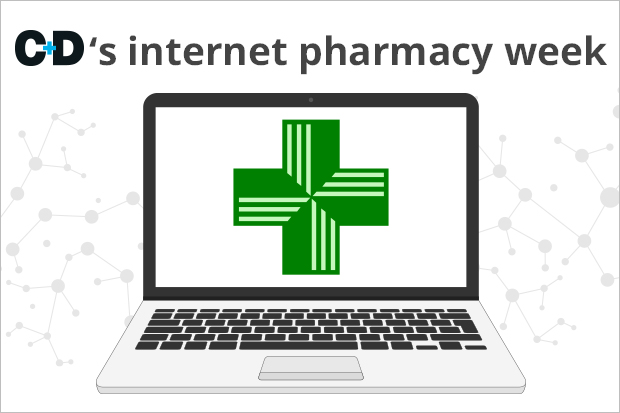 In March, C+D spent a week exploring the world of online pharmacies. Read all the coverage here.