No. 4 Helen Gordon
A lack of a pharmacy background hasn't hindered Helen Gordon, plus NPA chief Mike Holden on her tireless championing of the sector
Helen Gordon
Chief executive, Royal Pharmaceutical Society
Helen Gordon stepped up to an almost unique position: chief executive of a new professional body emerging from an old, unpopular institution. Her position in the Top 50 is testament to her success at grappling with this Herculean challenge.
Leading the RPS through a rebranding exercise, Ms Gordon's tenure has brought the Society closer to its vision of a collegiate leadership body for pharmacists that represents the profession to the public and mainstream media.
Comment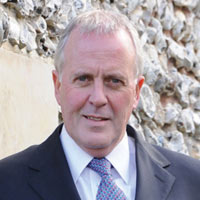 Mike Holden, chief executive, National Pharmacy Association
It is no surprise that the person who took on the challenge of heading up a newly formed organisation spends their spare time scuba diving with sharks.
When Helen Gordon accepted the job of CEO of the Royal Pharmaceutical Society, she was faced with the usual uncertainty that comes with heading up a new organisation.
She also had the challenge of learning the intricacies of our sector, because although Helen has held senior roles in the NHS previously, she is not a pharmacist and this probably gives her an insight and perspective others would not have. You have to hand it to her, Helen took on the challenge and she's become an established and well-respected figure in the sector after only a few years in charge.
Helen's work around the launch of the RPS's Faculty has been very impressive and this is a fitting role for an organisation with ambitions of becoming a royal college. This has the potential to benefit the sector and the hard work that is going into this project shouldn't be underestimated.
What I admire most about Helen is that she is determined to champion the role of pharmacy. She made the realisation early on that to better the profession; silo working wasn't going to cut it, pharmacy bodies must work together. You only have to look at the success of the healthy living pharmacy concept to see what can be achieved when we all pull together. She also places great importance on cross-professional working, something that can only bring benefits to the profession.
A good trait for anyone with influence and power to have is integrity. Helen knows what needs to be done, why it needs to be done and she is determined to achieve her goals no matter what challenges arise.