Answered: Can I control my employees' holidays?
Find out the answer to this month's HR dilemma, in collaboration with the Actavis Academy
The dilemma
Recently, you cut the number of staff working at your pharmacy. Until then, you had allowed your team to coordinate among themselves when employees would take time off.
But over the summer, this system broke down and you were forced to hire locums and cancel staff days off at the last minute, as too many people were taking holidays at the same time. Now you are considering telling employees exactly when they can and cannot take time off.
Result
Can you control when your employees take their holidays?
Total votes: 232
The answer
In a C+D poll that ran online September 2-13, 75% of readers said they thought employers could control when their staff take time off. This is correct. While you are legally obliged to provide staff holidays, you are allowed to define when staff can take these.
Actavis Academy's explanation
You are legally obliged to give employees 5.6 weeks of holiday a year, which is calculated based on the number of days a week they work. Someone who works five days a week is entitled to at least 28 days holiday a year – 5 days x 5.6 – whereas someone who works three days a week is entitled to 16.8 days holiday a year – 3 days x 5.6.
As an employer, you can decide when your staff take their holidays and when they cannot, so long as you give as much notice of refusal as the amount of leave requested. For instance, if a staff member requested one week of holiday, you must turn down the request at least one week before the leave period would begin.
You may also tell your staff when they should take holiday – and even make the breaks compulsory. However, if you are forcing people to take time off, you must give them twice as many days' notice as you're expecting them to take. For example, a one week forced break requires two weeks' notice
Being this prescriptive about holidays is rare – other than public holidays and for staff working in schools – because it makes for unhappy employees. After all, who wants to work for someone who gives them no say in when they take time off? But most people will understand that in a public-facing business, such as a pharmacy, not everyone can be off work at the same time.
In the example you've given above, where your pharmacy's staffing levels have gone through a dramatic change, it could be time to review your holiday policy – or create one, if you don't already have one. You will need to explicitly outline which roles are expected to be covered in the pharmacy at different times, or direct all holiday requests through yourself or a designated colleague so they can be centrally coordinated. Make sure you explain that all holiday requests will be dealt with in the order they are received, to avoid accusations of favouritism or people feeling they are being treated unfairly.
Managing expectations is the key here. As long as your pharmacy staff feel they have a degree of control over their holidays – even if it is less than before – and know what the criteria is for when they can take time off, you should be able to manage this transition to a smaller workforce smoothly.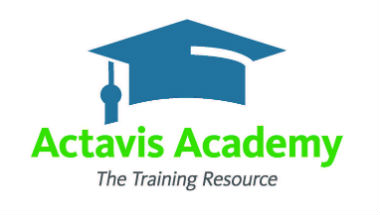 This HR Dilemma was originally posted on the Actavis Academy website, part Actavis UK Ltd.
Adverse Event and Privacy Policy click here. Adverse events* should be reported.
Reporting forms and information can be found at www.mhra.gov.uk/yellowcard
Adverse events can also be reported to Actavis on 01271 385257
* 'Patient safety is Actavis' primary concern and we encourage healthcare professionals and patients to report any adverse event which may occur in relation to an Actavis product. An adverse event includes reports of any side effect, product misuse, abuse or overdose, including inappropriate use by children or women who are pregnant or breast-feeding. It also includes reports of a product that was used for something other than the intended purpose or was ineffective, or was given with another medicine. Complaints relating to the product can also be reported.'