How we made a case for an award-winning optimisation service
In these tough financial times, how can you make the business case for investment in a new service?
In 2010, the local primary care trust (PCT) in Lincolnshire issued a pharmaceutical needs assessment, stating:
"The PCT is interested in developing local pharmaceutical service arrangements with pharmacy to meet the health needs of the local population, utilising innovative ways of working and funding structures."
The contract gave no specific details of what the "service arrangements" should look like, but did set out that it should:
Reduce waste from dispensing unwanted items;
Recommend more cost-effective and/or clinically appropriate alternatives to prescribers;
Optimise doses and quantities of repeat prescriptions;
Ensure these decisions involve the patient.
From this – fairly dry and minimal – brief came the inspiration for the pharmacy team at the Weldricks branch in Scunthorpe to develop their C+D Award-winning medicines optimisation service, which was praised by judges at the 2016 awards.
The service – which differs from a medicines use review (MUR) in that it involves clinical reviews – has delivered over 6,000 interventions in two years, saving more than £280,000 in inappropriate medicine costs.
But it wouldn't have been possible unless the pharmacy team created a convincing business case – that bosses at the Weldricks head office approved – for investment to employ a pharmacist to share the workload, and pharmacy essentials, such as computers, to record the interventions with.
C+D spoke to pharmacist Joanna Domzal-Jamroz, and Stacey Darke, pharmacy technician and branch supervisor, to get their award-winning tips.
What prompted you to enter the C+D awards?
Joanna: From the beginning, our aim was to promote the service to a wide audience. Applying for a C+D Award was a spontaneous decision – the company supported us so we just decided to have a go. It was another pharmacist, Babir Malik, with whom I job share as pharmacy manager, who approached the company and asked if it was OK to enter.
Tell us about the C+D Award-winning medicines optimisation service.
Joanna: The patient and the principles of medicines optimisation are always our priority. Our technicians and assistants very often identify the interventions for us, because we work together, and record them.
One of our trainee technicians recently identified inappropriate prescribing of an antibiotic, which shouldn't be prescribed with methotrexate, and she highlighted this before the prescriptions were passed to us for a final check, using a pop-up alert we set up. We think it's absolutely amazing that our technicians can do that.
We pull data from our spreadsheets and patient information records, but we are constantly trying to improve the way information is recorded. Our spreadsheets have gone through so many makeovers, because we are constantly trying to capture the data in the best possible way – to make sure it proves the worth of the services, its quality and cost-effectiveness.
Stacey: Here's another example. I ran a report on patients who needed more than 13 salbutamol inhalers in 12 months; this suggested they were overusing them. We fed this back to their asthma nurses, who invited the patients in for asthma reviews. The nurses were really happy because it was impossible for them to find this data on their system.
What challenges did you face, and how did you overcome them?
Stacey: Time has been one of the biggest challenges; we love delivering the service, but initially we only had two pharmacists.
Joanna: We developed a business case – which we wrote with lots of help from our area manager – to be able to employ a third pharmacist, our colleague Anja, who has been a massive help to effectively deliver all the services that we offer.
The company responding positively to the business case helped in practical ways too; for example we had three computers in the pharmacy, but they were always used for dispensing and labelling. For us to access the internet or patient records was difficult and time-consuming. Part of the business case was for a fourth computer, for medicines optimisation, that we use for accessing the summary care record as well.
Also, we started off with mountains of paperwork, because we were recording everything on paper as well as on a patient's record. We made the decision to go paperless from January 2016, which made a massive difference in terms of time. It meant working in a more efficient way and taking the service to a more modern level, using a Microsoft Excel spreadsheet that we designed ourselves. We don't use anything that the average community pharmacist wouldn't have access to.
How did you get other healthcare professionals on board? Community pharmacists can find working with GPs tricky….
Stacey: It's important to explain what we do to all of our pharmacy staff. For example, locums are used to providing MURs and the new medicine service, which we don't have here. We have a standard operating procedure in place so we're able to explain it to them in a few seconds, and tell them what we look for and the types of interventions we have done previously.
Joanna: We provide the service to different healthcare providers – we are in a premises with three different general practices, as well as primary care sexual health, dermatology and wound care services. It is important to engage all of the different prescribers.
We made ourselves approachable from the beginning and took time to explain our ways of working to the GP practice staff. They invited us to their clinical meetings, and I was also invited to talk to the patient participation group at one of the practices about the problem of medicines waste for the NHS, and how our service can help. So we believe that the doctors and nurses accepted us, and we respect each other.
What difference has winning the C+D Award made to your pharmacy?
Joanna: Winning was certainly unexpected, and it has made us feel proud, and motivated to do more. The whole team has gained recognition and grown stronger. The award and its prestige has influenced us positively, and the pharmacy and the company has had its reputation enhanced.
Top three tips from the C+D Award-winning Weldricks Scunthorpe team on starting your own medicines optimisation service: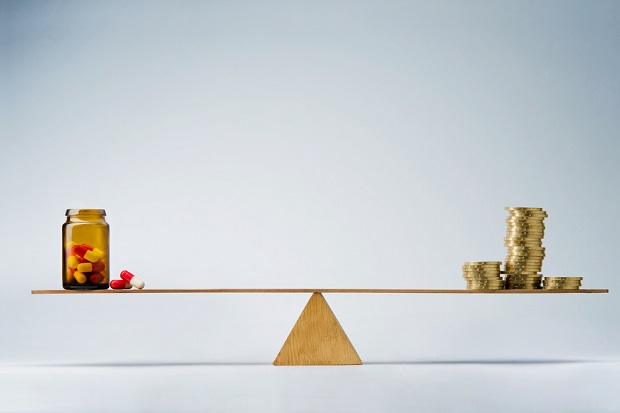 Make sure you know what's available locally to you…
We found a lot of ideas on our local area prescribing committee website. This means we can help our GPs deliver medicines according to the local clinical commissioning group's strategy. They have been grateful every time we have reminded them that, according to the local formulary, an item shouldn't be prescribed.
…but get a national steer, too
We read the pharmaceutical needs assessment consultation document, from which we realised that our area has a higher than average rate of preventable death from respiratory conditions, and took our action points from the national asthma deaths report. We had already been focused on respiratory conditions, but it made sense to focus on asthma checks and make sure our patients were using their inhalers properly.
Don't just bypass your patients
It's important to take patients' preferences into account when making interventions. We've been asking prescribers to change calcium and vitamin D supplements for our Muslim, vegetarian and vegan patients. It may sound simple but it's really important to patients, and probably something the prescribers wouldn't have thought about. These means our patients are more likely to accept their treatment.