Well CEO: I won't put staff under 'massive stress' over cuts
C+D talks to Well Pharmacy's John Nuttall about how the multiple will navigate the funding cuts
It's hard to believe that Well didn't exist three years ago. Since wholesaler Bestway's buyout of the Co-operative Pharmacy in the summer of 2014, the company has become a familiar face on the C+D Awards shortlist and was voted one of the best pharmacy businesses to work for in 2015.
Well started building strong foundations for a healthy pharmacy business shortly after its creation – it bought a seven-branch Devon pharmacy chain in its first year. The last six months have seen the 800-branch multiple turn its investment towards education and technology.
But in such uncertain times – with the funding cuts in full swing and Brexit looming – will Well continue to thrive?
"Put in a difficult position"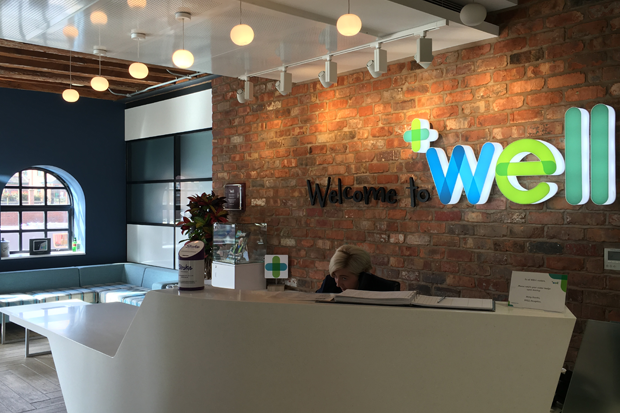 CEO John Nuttall says it's "absolutely essential" for pharmacy to become more efficient, but he argues the government needs to back the sector's investment in technology with capital allowances or incentives.
"You can't become more efficient unless you can invest in some sort of technology that gets you there," Mr Nuttall tells C+D, during an exclusive interview at Well's brand new headquarters in central Manchester (pictured). "The sector should say to the government: well, you need to help us."
"All I can see at the moment is a drip, drip, drip of reducing income and profitability on the basis that there's some efficiency to be had."
Mr Nuttall says the sector was "deliberately" put in a "very difficult situation" by the government's funding cuts, to force pharmacy businesses to drive these efficiencies. But, he warns: "You will get to the point where you can't become any more efficient, and we're reaching that point."
Despite the funding drop, he says Well won't cut staff if it puts the remaining employees under "massive stress" or in an "inherently dangerous" position. That means absorbing a financial hit. "The upshot of this is that we have to reduce our profitability in operating – we have to absorb that."
"And then you have to say to the government: there's an inherent risk in running a pharmacy business, what is the reward for the risk that we're taking?" Mr Nuttall says the sector should also be rewarded for the contribution it makes to the NHS drugs budget through efficient procurement. "Why don't we share the prize?"
Summoned by the DH
Mr Nuttall uses his interview to set the record straight about the multiples' funding discussions with the Department of Health (DH). He tells C+D how he was "summoned" by Will Cavendish, then DH director of innovation and technology, having been told the department wanted a discussion with senior people in pharmacy.
He found himself in a room with Mr Cavendish and England's chief pharmaceutical officer Keith Ridge, being "put on the spot" to say "we think pharmacy is overfunded".
"My response was: where in your modelling are you looking to compensate pharmacists for increased costs?" Mr Nuttall says.
But does he think the recent High Court challege to the legal basis for the cuts – which has just to be concluded – will make a difference?
He says it is "unfortunate" the sector has ended up in a situation where "we need to use the law" to create a dialogue.
"The right way forward here is for us to sit down and decide how we can work together to deliver best value for the NHS and the patient," he says. "The way the NHS and the DH have behaved in the run-up to legal action has not helped secure us that kind of dialogue."
Unlocking technology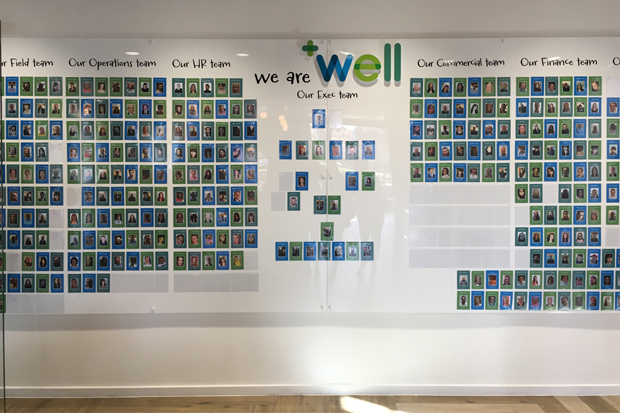 Technology is key to how Well plans to protect its business in this uncertain new climate, says Mr Nuttall. He argues that much pharmacist time is taken up with the "resolute focus on accuracy and checking", and says technology needs to be used to give "capacity and space" for the profession to use their time and skills in other ways.
This ethos can be seen in the multiple's recent decision to roll out hub-and-spoke dispensing across all 800 branches this year.
"We see technology as a solution to many of the challenges that pharmacy has, and I think it's in line with the government's ambition for the sector."
Regarding the use of electronic prescribing and dispensing, Mr Nuttall doesn't mince his words. "I think as a pharmacist, if you're not prepared to get involved, you're not going to be around very long," he says.
But he thinks that the DH has a responsibility to properly fund this strategy and ensure its implementation. "Why as a government, if you've spent billions of taxpayers' money on something, would you not insist that everybody uses it?" he asks. "Pharmacy has unfortunately ended up with the lion's share of the work, without the pay to support that," he adds.
"A pharmacist is a pharmacist"
Mr Nuttall wants the sector to operate on a par with general practice, but what does he make of the ongoing scheme to place more 'clinical' pharmacists in GP surgeries?
"A pharmacist is a pharmacist in my book – they are clinicians who have been underutilised," he says. "[Pharmacists in GP practices] are an essential part of making sure pharmacy has a profile in the NHS. But I would caution it's not the only route forward."
He is also concerned that young professionals entering pharmacy don't get the representation they need across the sector.
"We're letting politics get in the way of what is best for pharmacy – and it's really sad." The disbandment of Pharmacy Voice is "tragic" for the sector in this respect, he adds.
National, not local, commissioning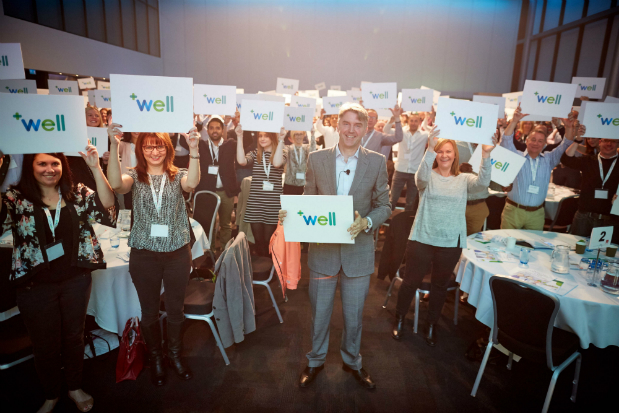 Mr Nuttall describes himself as a "lone voice" in terms of his views on national versus local commissioning. "I don't subscribe to the locally commissioned model in many ways," he says, "I don't think it's effective in delivering quality services to the public who need them."
He says Well has branches in areas covered by 150 CCGs – "So that's 150 negotiations."
He emphasises that Well has some "great local relationships", but says there is no point in these if the national framework is broken. "We've got to get the national picture clear."
Diversify for success
Mr Nuttall reveals that the next 12 months won't just be about pharmacy for the multiple. "We'd like to expand into other areas – our ambition isn't pure retail pharmacy," he says. "Certainly, what we've been doing with technology is going to play a big part in the future for this business."
Mr Nuttall is clearly proud of  Well Careplus – the multiple's care home medication management system. By using barcode technology, Well Careplus matches the right medicine to the right care home resident. Mr Nuttall describes it as an "opportunity" for the multiple to give a "better service" to its customers.
He says Well is also working on a business-to-business offering, so independent pharmacies can procure products direct from the multiple. They have between 700 and 800 independents signed up and are "very determined to grow that," he says. "I think what we can bring to the market is our scale. We're the largest independent pharmacy group in the UK, and our buying power is proportionate to that," he adds.
Diversification has been hailed by many as a remedy for the funding cuts – and Well is certainly putting this principle into practice. By placing technology at the forefront of its business model, it opens up the possibilities for growth on multiple fronts.