Has Brexit derailed plans for scanners in every pharmacy?
Will leaving the EU impact plans for all pharmacies to pay for new barcode scanners by 2019?
"I'd be incredibly surprised if we didn't go ahead with a system. The question is, what system?"
Gareth Jones is the National Pharmacy Association representative on the SecureMed Group, tasked with implementing a European directive intended to eliminate counterfeit medicines from the supply chain.
When the falsified medicines directive (FMD) comes into force in 2019, it will require every pharmacy in the UK to scan barcodes, check tamper-proof devices and decommission medicines to prevent them from being reused.
At least, that was the assumption before Brexit. One year on from the surprise vote to leave the EU, it remains to be seen whether the directive will come into effect on this side of the channel.
Deadline in doubt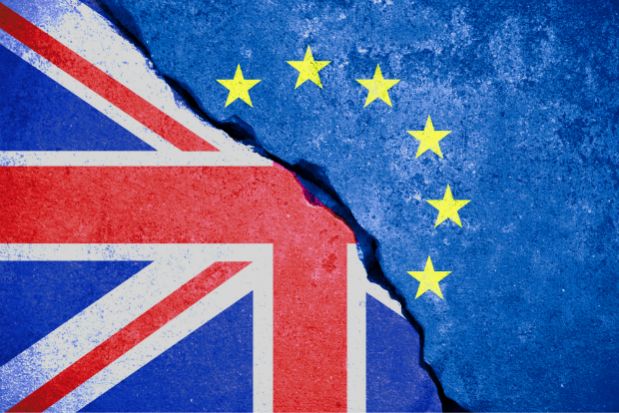 The FMD is due to come into force on February 9, 2019. However, as Mr Jones points out: "We could leave the EU as early as March 2019 – just a few weeks later. What we don't know is what happens then."
The objective of the FMD is to prevent counterfeits finding their way into the EU supply chain. Under the terms of the regulations, each medicine pack must bear a unique identifying code – put in place by the manufacturer, and uploaded to a central European medicines regulatory database.
At the point of dispensing, the pack must be scanned, checked against registered codes, and "decommissioned" – to show it is no longer in the system. In addition, packs will need anti-tamper devices, which should be checked before dispensing.
Last year, pharmacists were warned to be ready for implementation "six months early", but in reality, the uncertainties around the scheme mean "there's not a lot people can do to prepare, other than be aware of it", says Mr Jones (pictured).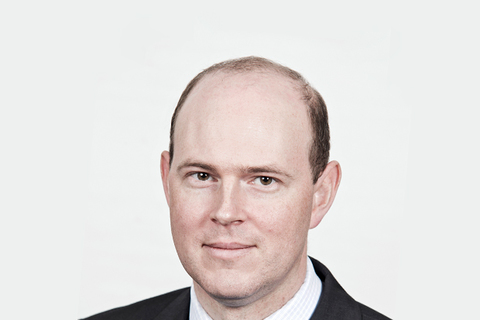 The supplier for this barcode scanning system has not yet been appointed (at the time of writing), but an announcement is expected shortly from a shortlist of three providers. However, without clarity about which system they will be expected to supply, Mr Jones says the deadline for implementation is in doubt.
"One of the key problems is the uncertainty created by Brexit," he says. "If we're outside the EU, it's possible that we won't have to do FMD. That depends on the deal struck between the UK and the EU, and whether we stay in the single market. It leaves us in a situation where we don't know what our obligations will be."
So could the UK forget about the FMD altogether? Not if the UK's pharmaceutical industry wishes to continue to trade with the EU, which will require certain standards for medicines authentication. "We don't want to be the only country in Europe that doesn't have a system that ensures medicines' authenticity," Mr Jones stresses.
Some countries, such as Norway and Switzerland, choose to comply with certain EU regulations, to allow them access to the single market. Would it be easier to comply with the FMD, in order to keep all options open?
"From one perspective it would be, because we know what would be required," acknowledges Mr Jones. However, he says, there are significant difficulties in implementing the directive, especially for the UK. "If we can achieve flexibility through a modified system, it would be a lot easier to implement in community pharmacy."
Implementation challenges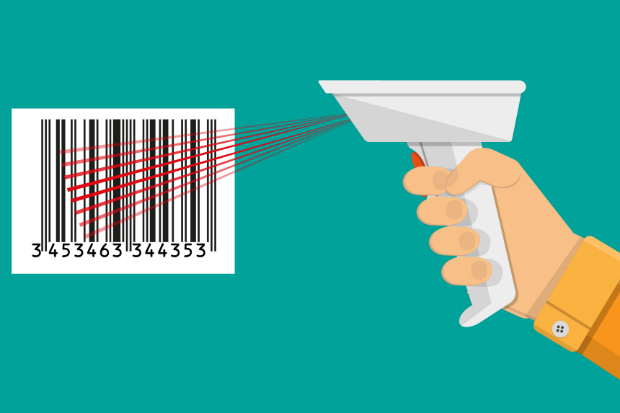 Mr Jones outlines a number of difficulties for UK pharmacies:
Unlike the rest of Europe, pharmacies often dispense split packs. This would cause complications, as under the FMD packs are supposed to be scanned once, then decommissioned.
This could also makes it difficult to prepare monitored dosage system (MDS) trays. MDS preparation is a less common practice across the rest of Europe.
After authenticating and decommissioning a medicine, there will be a 10-day period when the decommissioning can be reversed. But in the UK, patients often ask their pharmacists to pre-order medicines. If they don't pick up their prepared medicine pack within 10 days – and the medicines have already been decommissioned – they will be unusable.
The FMD system is "not compatible" with hub-and-spoke dispensing, says Mr Jones. This model – where dispensing is conducted for a number of 'spoke' pharmacies from a central 'hub' – is becoming increasingly common in the UK, with Well exclusively revealing to C+D in April that the chain is adopting this system this year. However, under the FMD the pharmacy handing the medicine over to the patient will still "have to open the bag, get [medicines] boxes out, scan them and check the seal", points out Mr Jones. "So any theoretical efficiencies [from hub-and-spoke dispensing] would be completely undermined and reversed."
Mr Jones says he and other pharmacy representatives have raised these, and other, issues with the UK's "competent authorities" – the Department of Health and watchdog the Medicines and Healthcare products Regulatory Agency. National regulatory agencies have some flexibility in implementing the directives, but not as much as the UK would have if it set up its own anticounterfeiting system.
Also yet to be resolved is what would happen in the case of a temporary systems failure of the database – a possibility that's high on the list of concerns, given the recent cyber-attack that crippled NHS services. Pharmacists would either have to suspend dispensing, or continue scanning medicines and send through codes later, once the system has started working again.
"You might retrospectively get problems with a pack and have to go and try to retrieve the medicine," Mr Jones adds.
The FMD's focus on the point of dispensing means pharmacies will be the first point at which failure higher up the process was identified – for example, if a manufacturer accidentally doesn't upload a batch of codes. "You'd have products failing to authenticate, and there's no way a pharmacist can dispense it," says Mr Jones.
Higher costs
The system is likely to increase pharmacy time and costs. Although scanning a box of medicines might take only seconds – assuming no problems with the computer database – two billion boxes of medicines go through the pharmacy system each year, points out Mr Jones. "Even if it takes three seconds, five seconds, you have to multiply that by two billion." And of course, all pharmacy staff who come into contact with prescription medicines would need new training.
Pharmacies are likely to be required to foot the bill to install new hand-held scanners capable of processing data matrix codes, as most currently only have linear scanners, which process traditional bar codes.
The million-pound question
Overall, "there's a huge amount of work and issues to be resolved", before the FMD can be implemented. The "key question at the moment" is whether the UK will implement the FMD in its entirety, Mr Jones adds.
"It's unlikely we would be left without any system. The question is: what the system will be."