The students who wouldn't stand for a lack of support
How did Team PreReg go from pharmacy students' pipe-dream to 1,000 clients?
Many pharmacists will relate to the plight of Mital Thakrar and his friends. During their pre-registration year, they couldn't find the support materials or courses they wanted.
But there aren't as many students who would take the matter into their own hands – founding their own company to provide pre-reg trainees with the services they would like to have seen themselves.
The success of Team PreReg, the Birmingham-based company they founded, reflects the growing demand for assistance for pre-regs. The company launched in 2015, selling mock exam papers for £4.99. Now they run courses, sell books and provide mentoring, with almost 1,000 clients – up from 50 in their first year. They have even been picked by Day Lewis to support the chain's pre-regs.
Mr Thakrar is one of four managing directors, along with Fawzia Lokat, Jay Modhvadia and Harvinder Mann. Mr Thakrar says they were "honoured" and "humbled" to be make the shortlist for Business Initiative of the Year at the 2017 C+D Awards. Their secret is innovation, he says, coupled with insight into what the market wants.
"We're four students"
Though there are some "fantastic resources" already available, Mr Thakrar says it's hard for individual pre-regs to find exactly what they want. Students sometimes don't know what to use, and end up using nothing at all, he says.
"The difference with us is we're four students," he says. "All four of us have different learning techniques." As a result, Team PreReg services range from mock exam events and weekly online calculations tests, to one-on-one tutoring. Students can pick which service suits them best.
"Adding value to students' careers"
Mr Thakrar meets C+D in a Holiday Inn in Camden, London. On the floor below us, 100 pre-reg students are packed into a room for one of his company's crash courses, while a selection of Team PreReg books are fanned on the coffee table between us. "We're trying to find different ways we can support students," he says. "It's a business that's adding value to students' careers."
Mr Thakrar empathises with the event's attendees, having been a pre-reg himself only three years ago. He knew he wanted to study pharmacy from the age of 12, when he used to visit his uncle's pharmacy. He fulfilled this ambition at the University of Hertfordshire, and joined the register in 2014.
Now, aged 26, he works 45 hours a week as a manager in a Well branch in Birmingham, cramming in time for Team PreReg in the evenings and weekends.
The four events the business has held around the country so far this year – in London, Birmingham, Leicester and Manchester – have sold out, with 350 students collectively attending. Some travel from over 100 miles away, Mr Thakrar says.
Mutually beneficial interactions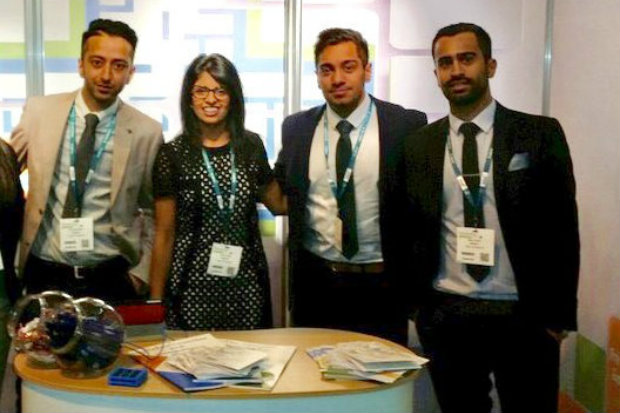 The directors of Team PreReg (pictured above) benefit from speaking with the attendees, who are a source of ideas for services, Mr Thakrar says. He claims the team know "90%" of them by name.
"If a student comes to us and says, 'this is what I'm struggling on – maybe you should do a resource book about that?', then we'll do that. It's good to see their development. Our goal was always to be providing something that the student wants, as opposed to what the company wants to provide for the students."
Team PreReg has also looked at helping students who have failed their exams. Co-director Mr Modhvadia tutors one such student every week, says Mr Thakrar. "The personal touch, that's the most important thing. It gives the student the sense that you actually care."
As part of this ethos, the team created an "affiliate scheme", which was announced at The Pharmacy Show last year. It allows pre-regs or pharmacists to work with Team PreReg to develop resources and market them for free, using the company's online platforms.
Sold-out books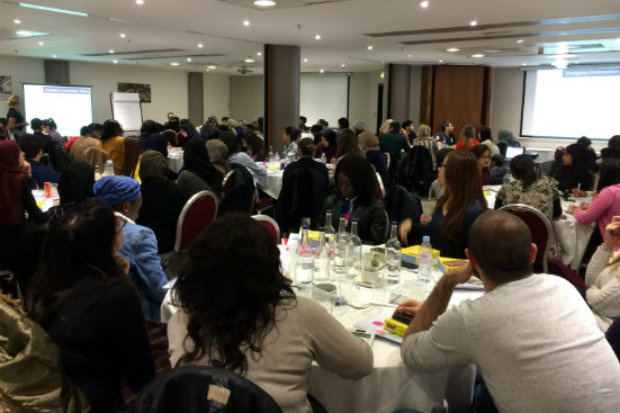 One of their most successful recent products is a clinical knowledge guide to the British National Formulary (BNF). The 200 copies Team PreReg printed in September 2016 have sold out.
"The BNF is a very difficult book to go through," explains Mr Thakrar. "If you go through it cover [to] cover, you'll fall asleep every time. [Co-director Harvinder Mann] has produced a resource [summarising] the key chapters. The feedback we've had has been phenomenal. Even some pharmacists are buying it – which we weren't really expecting – to use for medicines use reviews."
Another example is a "syllabus cruncher", designed to help students meet the General Pharmaceutical Council's pre-reg performance outcomes. Team PreReg's research found students understood around 66 of the 76 outcomes.
"We created a guide which lists the competencies they need to get and a few different ways in how they can do it," he says. "It breaks down the syllabus and tells you what you can look at to meet each learning objective. For students that are proactive, it forms a checklist. For students who are more laidback, it can form a backbone of revision, so they can then develop their learning."
Learning methods underpin the construction of other facets of the Team PreReg arsenal. Mr Thakrar explains: "Students learn calculations by practising them consistently." An hour of practice every three weeks is not as effective as 20 minutes each week, he adds.
"So we created a calculations club. Every week we'll give six to eight questions. They answer those questions, then the answers will be given to them. We take them through a strategic ladder, start them with the basics. Then about eight to 10 weeks later, we'll use harder questions."
Personal progression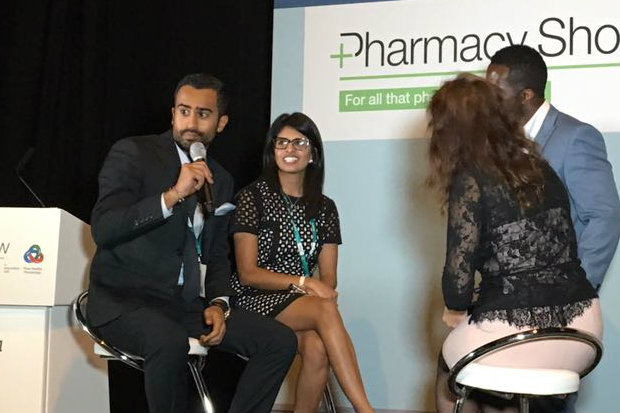 It's not just pre-regs who have been learning. Mr Thakrar had never used Twitter before 2015 – now he runs the Team PreReg account, which has almost 3,000 followers. All the skills they team has learned are "transferrable" between the business and pharmacy, as "we're doing it for our personal development".
"We've gone from the flaws and made them our strengths, that's the key to developing," Mr Thakrar says. "We're having a lot of people creating new courses similar to what we're doing, lifting our idea and making variations, but effectively the same thing.
"The key is that shouldn't scare us; that should make us want to be better and do more."