Do community pharmacists of all ages need a mentor?
Pharmacists tell C+D why taking part in mentoring can benefit you at any point in your career
Mentoring can be offered as an opportunity after career junctions ­– for example, during a pre-registration year, after joining the register, or after a promotion. But with the upcoming introduction of pharmacist 'revalidation', mentoring may start to take on a new, and even more valuable, dimension.
In April, the General Pharmaceutical Council (GPhC) announced a major revamp of the way it assesses pharmacists on its register, including a proposed requirement for an annual discussion with a peer "where you reflect on your practice".
Fitness-to-practise lawyer Marie Dancer, of law firm Richard Nelson LLP, says she expects these peer discussions will take the form of "a conversation where a pharmacist discusses with a fellow professional their own practice, learning, development and reflections…to reduce professional isolation and improve standards".
In fact, the kinds of conversations required for peer discussion under the GPhC's new system of revalidation "will be very similar" to the discussions mentors and mentees currently have, she tells C+D.
The GPhC's consultation on its proposals has now closed, but the regulator says it expects any changes to begin to come into effect from 2018 onwards. So it's worth starting to consider now what you might get out of mentoring someone – or being mentored yourself.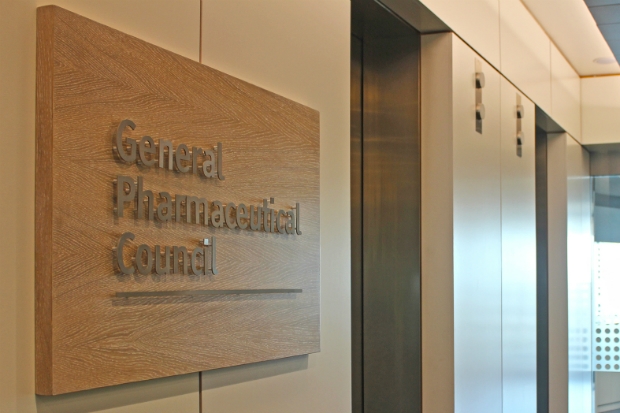 Honest feedback
Angela Chalmers, a Boots pharmacist in Hertfordshire who mentors other pharmacists, says a mentor needs to be someone who inspires you to be at "the top of your game".
Ms Chalmers believes pharmacists starting out in their careers should consider getting a mentor. "In any job role you always need someone to look up to," she says. "And for pharmacists it's not just a case of passing your pre-registration exam – you need to keep developing. A mentor is someone who can help you do that by asking you questions, and challenging you.
"Having a mentor is also an opportunity to get honest feedback," she explains. It's beneficial, because mentoring "helps you feel focused [as well as] if you're not having a great day, or you've hit a wall with your development."
The RPS scheme
The Royal Pharmaceutical Society (RPS) has a formal mentoring scheme, which Catherine Duggan, director of professional development and support at the society, says offers pharmacists "support and guidance through a variety of approaches".
"Having a mentor really helps you make decisions relating to your career path, achieve your goals and support you through the return-to-practice process. And as a mentor, you are contributing to your own professional development, as well of that of colleagues in your profession."
RPS president Ash Soni spoke about the scheme during his keynote speech at C+D's careers event in September. He told attendees that the mentorship programme is one way that the society helps pharmacists to "be the best they can be".
"Through the RPS you can find someone who will be your mentor, who can help support you," he said. "They may not be in the same area you work, but it's someone you can talk to, someone you can engage with and who can help you. Some very senior pharmacists are mentors – you might even get me as your mentor."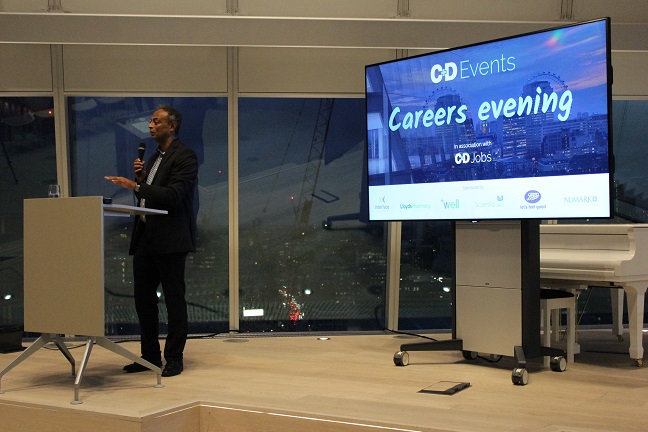 Age is no barrier
Mr Soni was addressing pre-reg and newly-qualified pharmacists at the C+D careers event, but age is no barrier when it comes to seeking mentoring. Theresa Rutter is a retired pharmacist and a "late starter", who sought a mentor at age 50.
At the time, Ms Rutter was finding it difficult to maintain a good work-life balance. The mentoring process helped her to see "the wood from the trees".
"It was very valuable," she says. "I spent more time on reflection and forward-planning, and became more proactive in my work. It made me honestly reflect on my practice, helped me identify my priorities and become better at delegation."
Ms Rutter is an RPS fellow, and has mentored pharmacists taking part in the society's mentoring scheme since 2007. She describes a mentor as "someone who helps the mentee to develop themselves and to improve their performance through regular one-to-one meetings".
She currently has six mentees, who she meets face-to-face if possible. She encourages them to be "objective and honest", while creating "a safe environment to raise concerns".
Informal mentoring
Lindsey Fairbrother, owner of Good Life Pharmacy in Hatton, South Derbyshire, mentors several people at different stages of their pharmacy career, including a GP practice pharmacist, a pre-reg trainee and an aspiring pharmacy student.
But Ms Fairbrother has also offered her colleagues more informal mentoring, in the form of talks to address issues they face while working in what she says can be "an isolated profession".
"Doctors and dentists tend to work with more than one clinician. But unless it's a busy pharmacy, you don't have anyone to talk to about difficult decisions. So it can help to get support from others.
"When I'm working at a GP surgery as an independent prescriber, I talk to others about things that have gone wrong and things that have gone well," she says.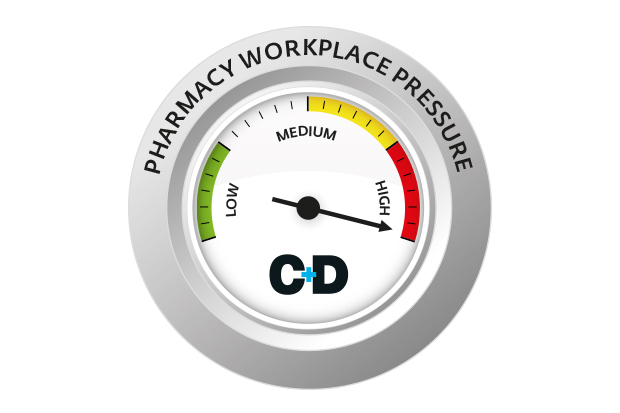 Mentors can also give community pharmacists under pressure a "release valve" to ease frustrations, suggests Ms Fairbrother. As well as a discreet and confidential vent for workplace issues, a mentor can work with you to come up with solutions, she adds. "You've got someone on your side rooting for you, and you are able to learn about best practice ideas that you may not have thought of, which is invaluable."
Moving up the career ladder
Ms Chalmers makes a point of seeking out an informal mentor whenever she starts a new role. "They are the people who are there for you when you need them, people you can look up to, whose personal qualities give you energy, warmth, and encourage you to ask questions," she says.
As a pharmacist makes their way through their career, they might want to switch from being a mentee, to sharing their experience with others. So what makes a good mentor? Ms Rutter says the key qualities are being a good listener and being clear on what the mentee wants from the mentoring relationship.
Ms Chalmers believes mentors should "enjoy developing others to reach their goals and help a mentee to weigh up their strengths, weaknesses and opportunities.
"You should also be someone who has not just textbook experience, but able to talk about real-life scenarios – that's where real learning happens," she says.
Ms Fairbrother points out that as a "very caring profession", pharmacists "make fantastic mentors, because in their daily lives they are helping people all day long".
On the other side of the relationship, there are many benefits for pharmacists mentoring others. These include the personal and professional satisfaction of contributing to the development of a mentee, and getting what Ms Rutter describes as "energising" feedback from them to reflect on. It can also strengthen your leadership, communication, and problem-solving skills.
Finding a mentor
RPS members can access the society's database to search for a potential mentor. The site also features advice on how to become a mentor, and the RPS has a direct matching service to pair up mentors with mentees.
Ms Chalmers advises pharmacists working for multiples who want to be a mentor or a mentee to contact their human resources department for advice. For example, Boots has an internal website for pharmacists and pharmacy teams, which features profiles of pharmacists who are willing to be mentors.
She also stresses that mentors do not necessarily need to be pharmacists, but can be other healthcare professionals.
"I've networked with local health professionals – including a dentist and an optician – and I've recently been mentored by a healthcare assistant. Your mentor does not have to be working in pharmacy, and can often be found in the most unexpected places," she says.
This is also the case for the GPhC's peer discussion requirement. While these discussions are likely to be with someone you already trust or respect – most likely a colleague or manager – the regulator's proposals also suggest a peer discussion could be with a different healthcare professional, or someone else, provided the choice can be justified.
A mentor can help in a way that a colleague, friend, or partner cannot because "they are objective, and you can be really truthful", Ms Chalmers concludes. "Being a mentor is amazing. And it's not just about giving – you get a lot back as well."
What makes a good mentor?
Able to inspire people to be at the 'top of their game'
 
A good listener who is capable of clarifying what the mentee wants from the relationship
 
Enjoys developing others to reach their goals
 
Able to review situations, and weigh up strengths, weaknesses and opportunities
 
Someone who can not only offer textbook advice, but talk about real-life scenarios.
How can you have productive mentoring conversations?
Build trust, mutual respect and empathy by sharing background information and agree on ground rules around confidentiality, as well as logistics such as dates, times and the venue for meetings
 
At the end of a meeting, agree some realistic goals that the mentee can work on by the next meeting
 
Ensure the meetings are not dominated by the mentor – their purpose is the self-development of the mentee
 
Using techniques such as an analysis of strengths, weaknesses, opportunities and threats (a 'SWOT' analysis) to encourage a mentee to reflect on their qualities and skills can be useful to identify issues where a mentee may need coaching
 
Both mentors and mentees should keep notes during sessions, to help keep focus and a record of actions.