'How we doubled our flu jab figures in just one year'
How did pharmacies in Yorkshire deliver more than 100,000 vaccinations last flu season? C+D asks their top-performers for their tips
The seven local pharmaceutical committees (LPC) across Yorkshire, which represent around 1,200 pharmacies, calculated during a meeting earlier this year that they had already delivered 121,461 flu jabs, "with a number of them having vaccinated over 1,000 patients".
The figure is "a 100% increase on this time last year", according to North Yorkshire LPC chief executive Jack Davies.
"It's been a great success," Mr Davies tells C+D. "Since the NHS began the [national] flu vaccination campaign three years ago we've seen the numbers go up every year."
Mr Davies puts the achievement down to pharmacies becoming more effective at marketing their services, including the flu vaccination. "When patients come in for their prescription, pharmacists ask them if they had their flu jab and often they haven't," he says.
"Often they'll have it done there and then. Pharmacists are engaging really effectively with patients."
Getting the team to work together
Anat Patel, manager of Methley Pharmacy in Leeds – which delivered 600 vaccinations – says that before the flu season started, he gathered his whole team together to work out their strategy.
"We identified and outlined the 'at risk' target [groups], and as soon as we'd received the vaccines we got all the relevant paperwork in place, flagging up who was eligible for a vaccination," he says.
"When patients come into the pharmacy we ask them if they've had a vaccination. If they haven't, we ask if they would like it there and then. Some take up the offer, some refuse to have it done, and some refuse and then come back later, having changed their mind."
Mr Davies says all the pharmacies in the area have used face-to-face reminders as well as promotional leaflets in patients' prescription bags. Methley Pharmacy also had some extra tricks up its sleeve to boost vaccination numbers (see below).
Collaboration and cooperation between local pharmacies and nearby GP practices has been good, Mr Davies says. "Relations with GPs have certainly improved recently. With the NHS under such pressure, we're all working towards the same goal, namely protecting the health of our patients.
"Pharmacists are the closest point of entry for the NHS, and the NHS is beginning to realise that. The convenience for patients cannot be underestimated."
Already looking ahead to the next flu season, the Yorkshire LPCs are planning to build on the success of the past three years, Mr Davies says, to "raise awareness and keep it there".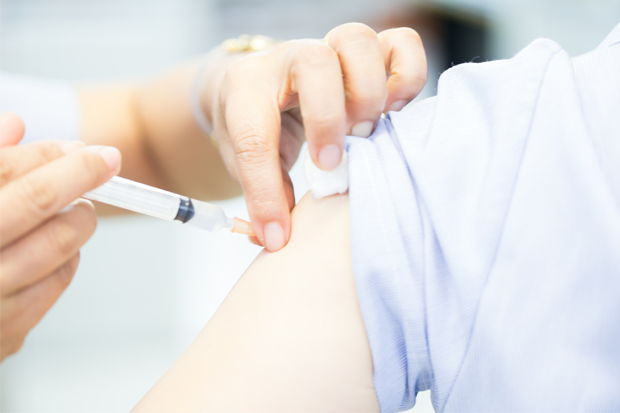 Methley Pharmacy's top three tips for flu jab success
Social media has had the biggest impact on the pharmacy's vaccination rates, manager Mr Patel explains. "Twitter and Facebook have played a big part in promoting the programme," he says. "It's become a more effective tool in spreading the word – [that] patients can simply pop into their local pharmacy and have the flu jab done there and then." Mr Patel also used the pharmacy's website to promote the service.
 
The pharmacy worked closely with nearby GPs to help raise the flu jab tally. "We worked well with the local GP, who happens to be located next door to the pharmacy. They refer to us those patients with allergies or who are pregnant and want to receive egg-free vaccines."
 
Lastly, Mr Patel recommends pharmacists try to gain some local political traction, as he contacted his local MPs to help promote his programme.