NPA chair: Half my businesses are failing - I'm struggling like you
The newly-appointed chair of the National Pharmacy Association (NPA) confronts his wholesaler links and reveals he too is struggling to keep some of his pharmacies afloat
Nitin Sodha's appointment as National Pharmacy Association (NPA) chair in April was somewhat overshadowed by board member Mike Hewitson's resignation, in a protest against Mr Sodha's relationship with independent wholesaler Lexon UK.
"At a time when NPA members face an existential battle for survival, made more difficult by the behaviours of wholesalers, large and small, this represents an insoluble conflict of interest," Mr Hewitson argued in a post on Twitter, hours before Mr Sodha's appointment was announced.
Speaking to C+D a few weeks after the announcement, Mr Sodha – who is listed on Companies House as director of Lexon UK, and is managing director of the Knights Chemist chain of 21 Knights pharmacies – admits he was shaken by Mr Hewitson's departure.
"I really regard Mike Hewitson, he is an incredibly able guy," Mr Sodha says. "I was disappointed that he left, but that was his choice. I got elected locally and then nationally and it was a democratic scenario."
While he "respects" Mr Hewitson "for saying how it is", Mr Sodha insists that "independent wholesalers provide value" and "there is no conflict" with pharmacy.
"I am 100% focused on the NPA and my independent pharmacies. I am not actually working at Lexon, my office is not in Lexon," he adds.
"Half my businesses are heading south"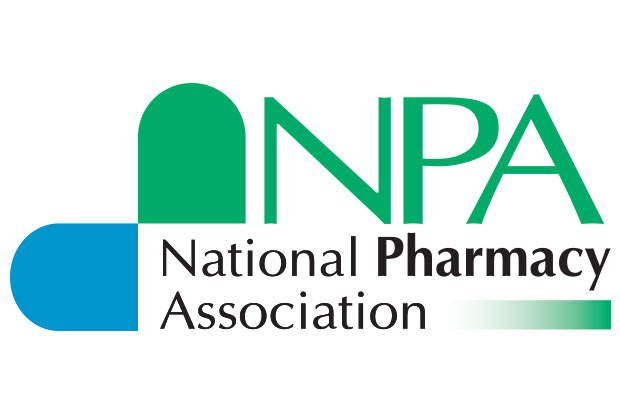 Mr Sodha has been involved with the NPA for over 10 years in various membership and policy roles, including serving as vice-chair since 2014.
He has also chaired Herefordshire and Worcestershire local pharmaceutical committee (LPC) for the last 16 years, so admits he's seen – and survived – quite a few disruptions to the sector in that time.
"The first one was in the 1990s when the supermarkets went into community pharmacy, and they opened all these [extended-hour] pharmacies," he remembers. "At that stage, I decided what we needed to do was to move away from just selling toiletries as much as possible and become better at what we do. Sharpen the saw, as it were."
But he says the £170 million cut to pharmacy funding in England announced in December 2015, and ongoing medicines supply issues has put a strain on his own business, with 10 of his Knights Pharmacy branches "running on negative cashflow".
"Worcestershire sounds green and luscious, but actually Redditch – the town that I work in – has the highest deprivation in the county, and I know the [patient] issues and concerns," he tells C+D.
"A phone call I took from a contractor exemplifies everything the sector is going through. This is a person who was desperate, saying: 'What do I do now? I have to carry on looking after my patients, but actually every day I am going in and the business is not surviving'.
"For those with more pharmacies, they have got even more pressures," Mr Sodha says. "Half my businesses are actually heading south and you cannot just keep investing."
Ensuring independent pharmacies' success
Mr Sodha says he is determined to use his role as NPA chair to ensure independent pharmacies are commercially successful and recognised as a "part of the NHS solution". To this end, he will be travelling the country to visit the "champions" on the frontline and garner best practice. At the time of interview, Mr Sodha was particularly excited to catch up with multi-C+D Award-winning Ade Williams at Bedminster Pharmacy in Bristol, to pick his brains on where the sector goes from here.
Mr Sodha says he has already requested to meet the movers and shakers in the sector, including pharmacy minister Steve Brine, and the chief pharmaceutical officers of Scotland, Northern Ireland and Wales.
"I have met [England's chief pharmaceutical officer Dr] Keith Ridge before. We will meet him [again] as soon as I can," he tells C+D.
"The Scots have really got it right. [Chief pharmaceutical officer] Rose Marie Parr has done an amazing job, and has actually got pharmaceutical care down to a tee," Mr Sodha says. "I also want to understand how the Welsh have done so well in negotiating contracts. The Welsh are incredible, the Scots have done it – why can't we do it in England? What is the problem?"
Mr Sodha insists he is "not criticising Dr Ridge in any way, [I'm] just trying to say: 'Look, tell us what you want, tell us how we can do it'. These are the things that are happening elsewhere, let's work together to get this best practice out there."
"I will bring a different style to Ian Strachan"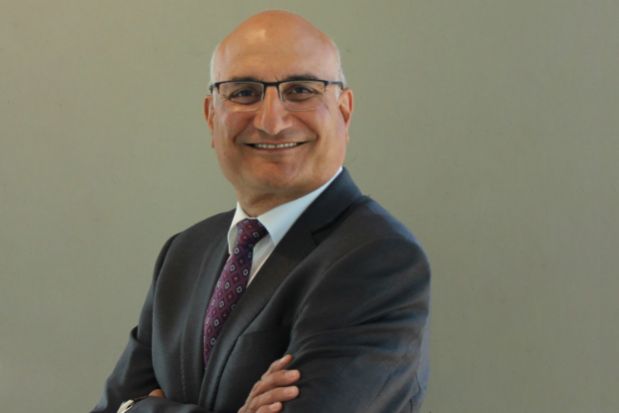 While rubbing shoulders with pharmacy influencers, Mr Sodha says he won't be rattling cages – not during his first few visits at least. And he says he won't take the outspoken and opinionated approach to leadership that the sector might have gotten accustomed to from former NPA chair Ian Strachan. When he is not attending "necessary" industry functions, Mr Sodha will be encouraging NPA board members to be active in their local areas.
"I am more of a thinker, and work out solutions first," he tells C+D. "All the people who know me know I work very hard, I like to work behind the scenes."
New NPA faces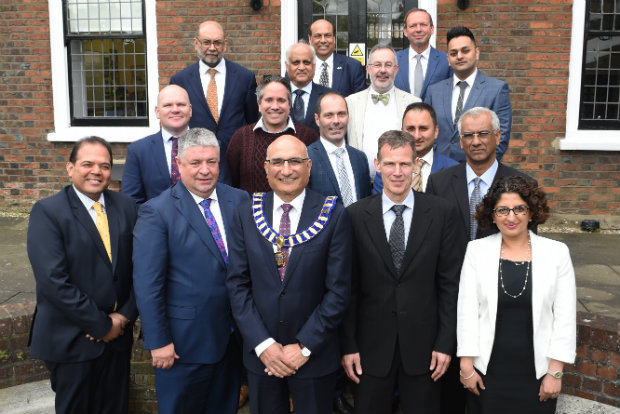 "I am really excited about the fresh faces we have got on the board," he says, including Reena Barai (pictured above, front row, far right), the first female appointee to the NPA board in four years. "A lot of them are frontline community pharmacists, so they are working day in, day out [in pharmacy]. It's very important for us that the board is held to account."
"We also have experienced board members who know the workings of the organisation. We have a good team, and we will make it work. My first plea for the board was that we all need to be focused together and with the new chief executive [Mark Lyonette], we will develop a combined strategy together," Mr Sodha insists.
"I will not let things go"
While he maintains a calm and measured nature throughout the interview, there are two topics that have the potential to get the NPA chair riled up, he says: the continued threat of hub-and-spoke dispensing, and his personal "bee in the bonnet"– price concession delays.
"Hub-and-spoke works in small [pharmacies] where they are trying to manage space and dealing with medipacks. There are independents using examples of that around the country. But mass mechanisation is a recipe for disaster," he warns.
One of the most prominent operators of the hub-and-spoke model is Pharmacy2U, which according to figures from the NHS Business Services Authority, dispensed over 300,000 online prescriptions in March this year. But Mr Sodha is still concerned by independent pharmacies being "left to pick up the pieces", as was the case in 2015 after the company failed to deliver vital medicines to patients over community pharmacy's busiest period – Christmas.
"Imagine a major incident like that happening again," he says. At a time when pharmacies are already battling funding cuts, increasing workloads and medicines supply issues, independent pharmacies would not be able to pick up the slack, he warns.
"Hub-and-spoke is a dangerous experiment, and it won't work on a mass-scale basis," Mr Sodha stresses. "It looks great on paper, but we're talking about human beings [being affected]."
When it comes to medicines supply issues, "the biggest issue for us is that the price concession system doesn't catch up", he says. "It is not a simple issue of a wholesaler overcharging, it is market forces that are complex and have all come together."
With these issues still bubbling and clearly touching a nerve with the new NPA chair, how will he realise his desire for a more collaborative, calm, working relationship with the sector?
"[The NPA is] not in aggression mode at all, but I will also not let things go," Mr Sodha says.
One thing is for certain, the new NPA chair will have to use a mixture of tenacity and charm to influence policy making and address the pressing challenges currently facing the sector.