How are supermarket pharmacies coping with the funding cuts?
How are supermarket pharmacies weathering the current financial challenges?
The entire community pharmacy sector is paying a heavy price for the government's decision to cut its funding in England by 12% in December 2016.
According to a C+D investigation, between November 2016 – the month before the funding cut came into force – and May 2018, 140 pharmacies closed, 101 of which were owned by multiples.
It seems the figure is still on the rise: the Pharmaceutical Services Negotiating Committee announced last month that "around 165" pharmacies had closed between October 2016 and July 2018.
100-hour gamechanger
But how are the supermarket pharmacies faring? Does the increased buying power and more diverse retail offerings they have make them immune to the current financial instability in community pharmacy?
The supermarket pharmacy model became popular in 2005, when the Labour government introduced the 100-hour exemption to the control of entry rules. But opening a pharmacy for 100 hours a week – far more than the 60 hours clocked up by most branches – is a challenge. Initially, locating 100-hour pharmacies in supermarkets – or opening a pharmacy counter within a supermarket – where patients are likely to find the out-of-hours timetable convenient, seemed to have been one route to success.
By the time the exemption was scrapped in July 2012, supermarkets had already entered the community pharmacy landscape in a big way. In the year before the rule was phased out, a C+D investigation found the big four supermarket chains – Asda, Tesco, Sainsbury's and Morrisons – represented a quarter of the 100-hour pharmacy applications, with the most applications lodged by Asda.
Changing times
Fast forward to 2018, and the picture across the UK's big four supermarkets has changed dramatically as far as community pharmacy is concerned.
Sainsbury's sold its 277 in-store pharmacies to Lloydspharmacy for £125 million in 2016. Commenting on the deal in 2015, former Lloydspharmacy and Celesio UK managing director Cormac Tobin said Sainsbury's was a "fantastic fit" for the company, while Sainsbury's chief executive officer Mike Coupe said the supermarket's pharmacy services were "incredibly popular" with customers and he was "delighted" by the deal. However, C+D revealed in July 2018 that Lloydspharmacy has since closed 10 of the branches it acquired.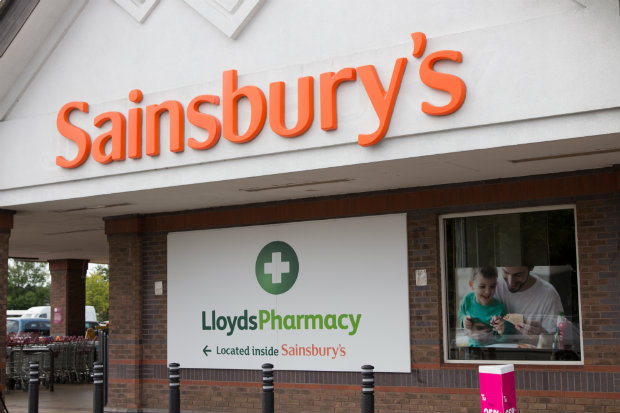 Having sold its pharmacy business, Sainsbury's began talks with Asda in April on a proposed £15 billion merger deal, which is due to be completed in the second half of 2019 – subject to approval by a government watchdog.
Market researcher IBISWorld anticipates that if the deal goes through, it would create a business with "between 25% and 30%" of the supermarket sector – "nearly double the current year estimate for Tesco".
But what the deal will mean for Asda's pharmacies is still unclear. When the proposed merger was announced, Asda told C+D that if the deal went ahead, it "will continue to operate as Asda". There was some reassurance offered to its pharmacy employees when it insisted "our pharmacy offer remains an important part of our customer offer".
Increased focus on profit
David Gallier-Harris – an Asda pharmacy manager – says pharmacy's shrinking income following the funding cuts has inevitably led to "an increased focus on profitability, streamlining of back-office processes, and a much-increased emphasis on working smarter".
"We no longer offer some free services, such as diabetes checks, except as part of national events," he adds.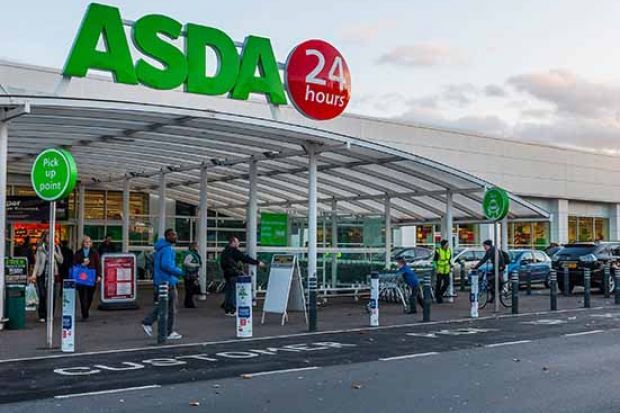 Across the sector, pharmacies are struggling to maintain medicines deliveries as a free service. Lloydspharmacy announced last November it would start charging new patients for deliveries, and Rowlands said in July it would stop free deliveries for all but the "most vulnerable" housebound patients.
But Mr Gallier-Harris says that as a supermarket, Asda is insulated from this problem. "We've never provided a delivery service as our customer base is set around shoppers within our stores, so the need to now charge for deliveries – as some high street pharmacy chains do – isn't there," he tells C+D.
The news last week that Asda has amended its locum rates so pharmacists are now being paid £20-per-hour unless they complete two or more medicines use reviews, suggests the supermarket is still keeping a close eye on its pharmacy finances.
Wage squeeze
In previous years, both Tesco and Morrisons have also been accused by locum pharmacists of cutting wages to keep their pharmacy businesses profitable.  
In 2016, one group, which claimed to have 4,000 pharmacist members on its Facebook page, encouraged its locum members to take part in a two-week long boycott of Tesco shifts in protest against the supermarket's decision to slash its Monday to Friday hourly locum rate from £19.50 to £18 in certain supermarkets.
Morrisons has also been accused of putting pressure on its locum pharmacists – who have told C+D in the past the supermarket has prevented them from cancelling shifts and ended their bonus scheme for performing medicines use reviews.
Neither Tesco nor Morrisons were willing to comment to C+D for this article. But figures from C+D's Salary Survey show that the average salary of the 63 community pharmacists working in Tesco, Asda and Morrisons was £43,532 in 2017 – with some 63% of these satisfied with their salary.
At Asda, Mr Gallier-Harris says pharmacists "aren't being squeezed on wages". "Our wage model is based on workload to achieve sales rather than raw sales figures," he explains. "The focus is on ensuring we spend our budget and being there for the customer, and unlike some, we still employ a fully trained dispensing assistant through all the hours we are open."
Cutting hours to "keep profitable"
A pharmacy manager at Tesco, who works in West Yorkshire and spoke to C+D on condition of anonymity, has a very different experience.
He insists the retail giant is being affected by financial challenges – both in the sector and the wider economy.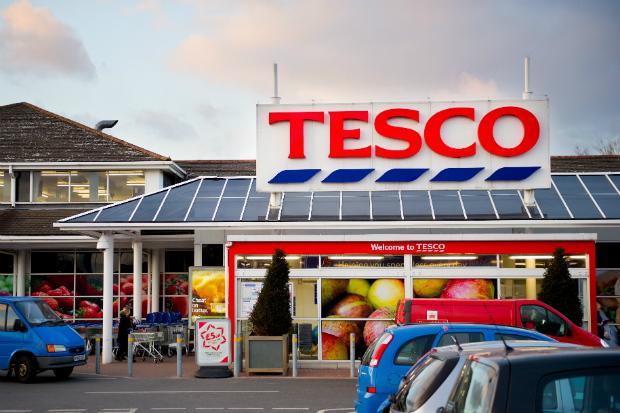 "A lot of managers are absolutely struggling to get locum cover," he tells C+D. "If I really push my friends, they'll come. But often they'll say, 'Not for £18 an hour, when I can get £21 or £22 elsewhere.'"
The relatively low hourly rate offered in his branch deters locum pharmacists, but as a manager, he is also affected by staffing shortages.
He claims that although his pharmacy is open from 7am until 11pm, for six hours of the day – up until 10am, and after 8pm – he is the only person in the pharmacy. On some occasions, he has been the only pharmacist present for around 50 of the 100 hours it was open in a week, he estimates.
Commenting to C+D about concerns raised by pharmacists about working alone, a spokesperson for Tesco told C+D in February: "At quieter times of the day, there may be fewer colleagues working in our pharmacies, but they will always be supported by other colleagues in store."
"If any colleague ever has a concern, we'd encourage them to speak with their manager," they stressed. But the manager claims when he questioned the staffing levels he was told by his superiors that it is "more operationally viable" to work this way.
"I can flag someone else down in the store who can help out, but they won't be pharmacy trained. There's been a little bit of investment in training [store staff], but no hours were allocated for it," he tells C+D.
He says the pharmacy dispenses around 800 items a week, but he has been told "to double it". "There's a lot of pressure to do well, but not enough resources – or patients," he explains. "The multiples and independents are going all out to get patients and get them locked in. I've definitely seen the competition pinch patients. I've never known it this tough."
Future financial challenges
One expert believes that supermarket pharmacies may end up being the hardest hit by the ongoing financial challenges facing community pharmacy.
Rahael Maladwala, an analyst at market intelligence firm GlobalData, says the increasing competition between supermarket pharmacies and independents "suggests each type has to differentiate itself from one another to keep up revenues".
But "supermarket pharmacies are possibly facing the most serious challenges", he tells C+D, "as they have other areas of business to focus on."
To counteract these challenges, he suggests supermarkets look to reduce their pharmacies' costs – by "looking to the digitalisation of the industry" and moving some services online to reduce costs and improve "the efficiency of supply".
"If the supermarkets employ these strategies, the future could be brighter. But for this strategy to be successful, the [supermarket] pharmacy must take into account convenience, affordability, and accessibility," Mr Maladwala adds. "Ultimately, the consumer healthcare market is entering a difficult period with Brexit, an ageing population and funding cuts all playing a role in falling revenues.
"However, if supermarkets can embrace digital innovation, or improve the efficiency of their supply chain in their retail pharmacy, they should be able to effectively combat these factors."