Will pharmacies benefit from the DMIRS GP referral pilot?
As community pharmacies begin to receive their first patient referrals from GP surgeries under the DMIRS pilot, C+D examines its potential benefits and pitfalls
The next stage of the Digital Minor Illness Referral Service (DMIRS) sees GPs in pilot areas refer patients with low acuity conditions – such as rashes, constipation and vaginal discharge – directly to community pharmacies via online triage systems.
The scheme began rolling out in Cumbria, north-east England, Cheshire and Merseyside, Greater Manchester, Bristol, North Somerset and South Gloucestershire over the past six weeks. It is expected to go live in Lancashire and South Cumbria on August 1, and West Yorkshire on September 2. NHS England confirmed to C+D that pharmacies will receive £14 for every patient consultation completed following a digital referral from a GP.
The scheme aims to relieve pressure on GP surgeries, while promoting pharmacies as the first place patients visit for minor illnesses, the NHS Business Services Authority (BSA) says. It "is intended to be a high quality and effective clinical urgent care service", it adds.
How does the service work?
A patient who contacts the GP surgery will be referred to a pharmacy by the reception, who will send "an electronic transfer of [personal] data to support the referral" to the pharmacy. The patient must contact or attend the pharmacy on that day. If this doesn't happen, the pharmacy should call the patient three times, with attempts at least 10 minutes apart. If no contact is made by the end of the next working day then the pharmacist should close the referral.
When the patient arrives at the pharmacy, a pharmacist will see them in the consultation room. The room must have access to the DMIRS online system, offered by PharmOutcomes and Sonar. Pharmacists must use it to record any information about the consultation in order to receive payment, and also possibly to manually record information from the GP practice about the patient.
Pharmacies also need access to the summary care record (SCR) and NHSmail. During the consultation, the pharmacist will use the SCR to identify the patient's medicines and medical history.
NHS England expects pharmacies to provide self-care advice and support to referred patients. This can include noticing red flags, giving advice, recommending the sale of over-the-counter treatments, referring to a local minor ailments scheme in areas where one exists, organising an urgent GP appointment or signposting.
The NHS BSA explains: "Every patient who accesses the service will be provided with verbal advice, and printed information sheet(s) relevant to their condition if required. In some cases it may be appropriate to provide electronic information if the patient gives an email address. This information should include self-care messages, expected symptoms, the probable duration of symptoms, and when and where to go for further advice or treatment if needed.
"A GP notification about the consultation may be required depending on outcome, to ensure the patient's primary care record held by their GP is updated. Pharmacists will use their clinical judgement to determine when this is appropriate." This can be sent using the DMIRS IT system or a paper form, but the digital system is preferred.
The £14 consultation remuneration – the same amount pharmacies receive for completing referrals from NHS 111 – will go some way to satisfying those from the sector who had called for fair compensation. But while many have welcomed the service, there remains speculation about how it will work in practice.
Recognition of clinical capability
Ash Soni, president of the Royal Pharmaceutical Society, says the service "will change thinking and behaviours" towards the sector. A GP referring a patient to a pharmacy puts the latter in a "very positive" light, he stresses.
"This has to be seen as recognition of the clinical capability of a pharmacist in a community setting," says Mr Soni (pictured below). The DMIRS follows the success of pharmacy referrals from NHS 111 under NHS England's Community Pharmacy Referral Service, where patients are triaged to a GP or pharmacy by a "fully trained adviser" over the phone.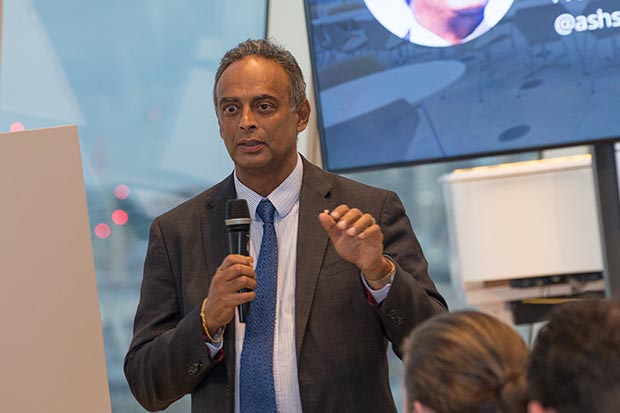 Mr Soni highlights a key difference between the services: "If [a referral] comes with the authority of a doctor, people are more likely to listen." Patients must not see a referral to a pharmacy as being "fobbed off, which is a risk, particularly with the news about shortages of GPs", he says.
"The only risk, and I don't see it as a real risk, is the potential [for an] increase in demand and making sure there is sufficient funding [for] pharmacists to take on this responsibility," he continues. "Finances are tight and asking for an increase in workloads requires you to have sufficient staff.
"We have no understanding of what level of activity [the DMIRS] will create. It could be significant, if you look at the number of minor conditions that go to GPs. But if it's properly funded it should be okay."
Improving relations
Richard Brown, chief officer of Avon local pharmaceutical committee (LPC) – which will have pharmacies delivering the DMIRS – shares Mr Soni's optimism about its potential to improve community pharmacy's relations with other healthcare providers. He says the pilot is "vital" for primary care networks (PCNs).
"It will take significant numbers of same-day appointments out of the GP system, and allow more complex patients to be seen by GPs," explains Mr Brown (pictured below). "This is about recognising the role that pharmacists can play in diagnosing symptoms." This thinking is shared by NHS England, which estimates that 6% of all GP consultations – 20.4 million appointments per year – could be safely transferred to a community pharmacy if the service is rolled out nationally.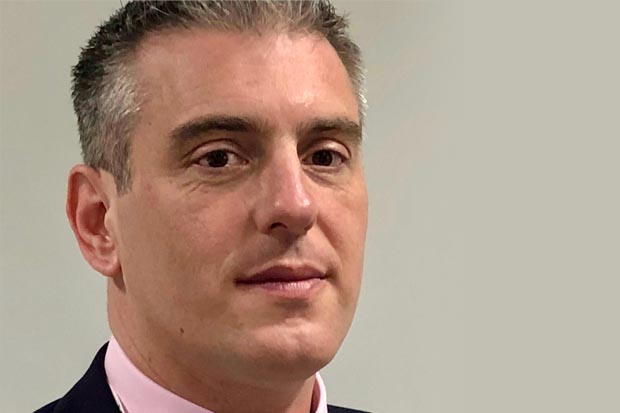 Mr Brown continues: "It is about changing the narrative, not describing it as being a strain, but investing in the pharmacy network so it is there for the long term." He stresses that the DMIRS is separate from medicines use reviews (MURs), the future of which is on the agenda in ongoing pharmacy funding negotiations.
Mr Soni agrees it's important to differentiate between MURs and the DMIRS. "MURs are about helping patients with long-term conditions to get the best out of their medicines," he says.
The National Pharmacy Association (NPA) also believes the DMIRS will benefit pharmacy. It says the scheme fits the association's vision of getting pharmacies "better integrated with other health services and recognised as the front door to healthcare".
"If the service succeeds, it will be a win for doctors, pharmacists, the NHS and patients, who will benefit from convenient professional advice in accessible locations," it says.
"Pharmacies are interested"
Adam Irvine, CEO for Cheshire and Wirral LPC, has several pharmacies in his area piloting the service. He acknowledges that pharmacies are already "without a doubt very busy". However, none have yet told him they don't have capacity to take part in the pilot. "They are interested," he says. "[Not having capacity] shouldn't be a hindrance. You are looking at a scheme that is remunerated well."
"It's a positive way to get GPs and GP staff to refer to pharmacies, for the things they know pharmacies can do well," says Mr Irvine (pictured below).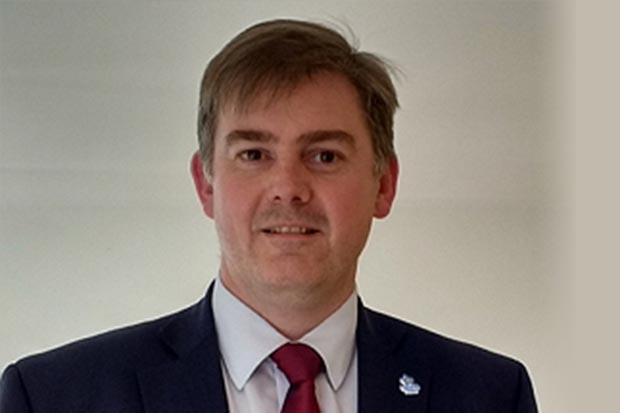 Cost-effective
Dr Dalia Dawoud, associate editor for the Pharmacoeconomics and Outcomes Research journal, says digital referrals should be worthwhile for the NHS.
Studies of services similar to the DMIRS "found them to be cost-effective". "They either were cost-saving, while delivering the same or better patient outcomes, or where they had higher costs they also delivered improved outcomes and represented value for money," she says. Pharmacists can spend time discussing patients' medication, she adds.
She contributed to a study published in her journal in June – by researchers from Birmingham, Toronto and Cairo – which concluded: "Advanced pharmacy services appear to be cost-effective when delivered in community and primary care settings, but not in domiciliary settings. Expansion in the provision of these services in community and primary care can be recommended for wider implementation."
Streamlining the NHS
Dr Alice McCloskey, pharmacy lecturer at Newcastle University, also highlights how the pilot showcases pharmacy's ability to help the wider healthcare system. It is "streamlining" the NHS by freeing up GP time, while taking pressure off A&E and out-of-hours services, demonstrating how pharmacists are "highly skilled professionals", she says.
However, Dr McCloskey (pictured below) – who has also trained as a pharmacist – says the scheme would be easier for larger pharmacies, employing two full-time pharmacists, than for those with just one. "It is extremely difficult for pharmacies where there is only one pharmacist on duty to participate as fully as they would like to in offering additional services," she says.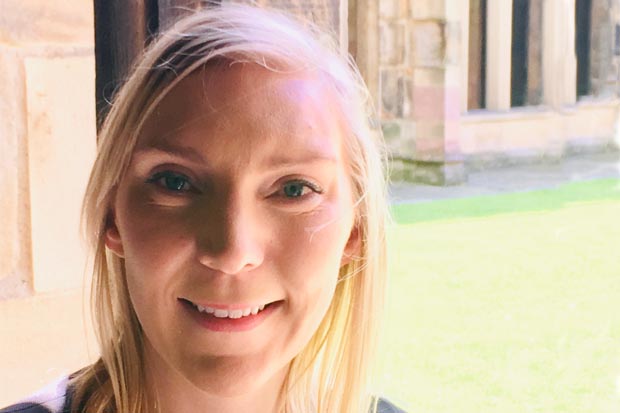 During a DMIRS consultation, the pharmacist must attempt to continue running the pharmacy normally, she explains. "If these consultations are lengthy, then although we are seeing one patient who otherwise may be taking up a GP appointment, we are likely keeping other patients with walk-in prescriptions waiting longer than they usually would. This could have a negative impact on how patients overall view our availability and customer service."
"Our selling point is our accessibility. However, to offer this service fully it might be necessary to block out parts of the day for appointments, thereby reducing our accessibility." Despite the issue of staffing, she stresses that pharmacies "shouldn't stop striving to accommodate these new services on top of normal daily service provision".
She suggests pharmacies take on five referrals a day as an "achievable starting point", assuming consultations last around 10 minutes and come with similar amounts of paperwork to a GP appointment.
While the pilot has prompted queries about staffing and funding, it is clear that many voices in the pharmacy sector are positive about the service. With careful management of workload, the DMIRS pilot could strengthen pharmacy's relations with other areas of the NHS, while offering a cost-effective service that streamlines healthcare.