All pharmacies set to digitally notify GPs of flu jabs from this year
All pharmacies in England could be able to electronically notify GP surgeries when a patient has received a flu jab from September, under NHS plans.
NHS Digital is working on a "digital solution to transfer flu vaccine information from pharmacies to GP practices", the project's clinical lead Tahmina Rokib announced at the Clinical Pharmacy Congress on April 28.
The existing NHS 111 post-event message system will be used, NHS Digital said, ensuring the "secure and reliable transfer of clinical information" without additional software being required by either pharmacies or GP practices.
The vaccination information will be uploaded to messages as a PDF (see an example slide from Ms Rokib's presentation below), "reducing the administrative burden of paper-based processes", the organisation said.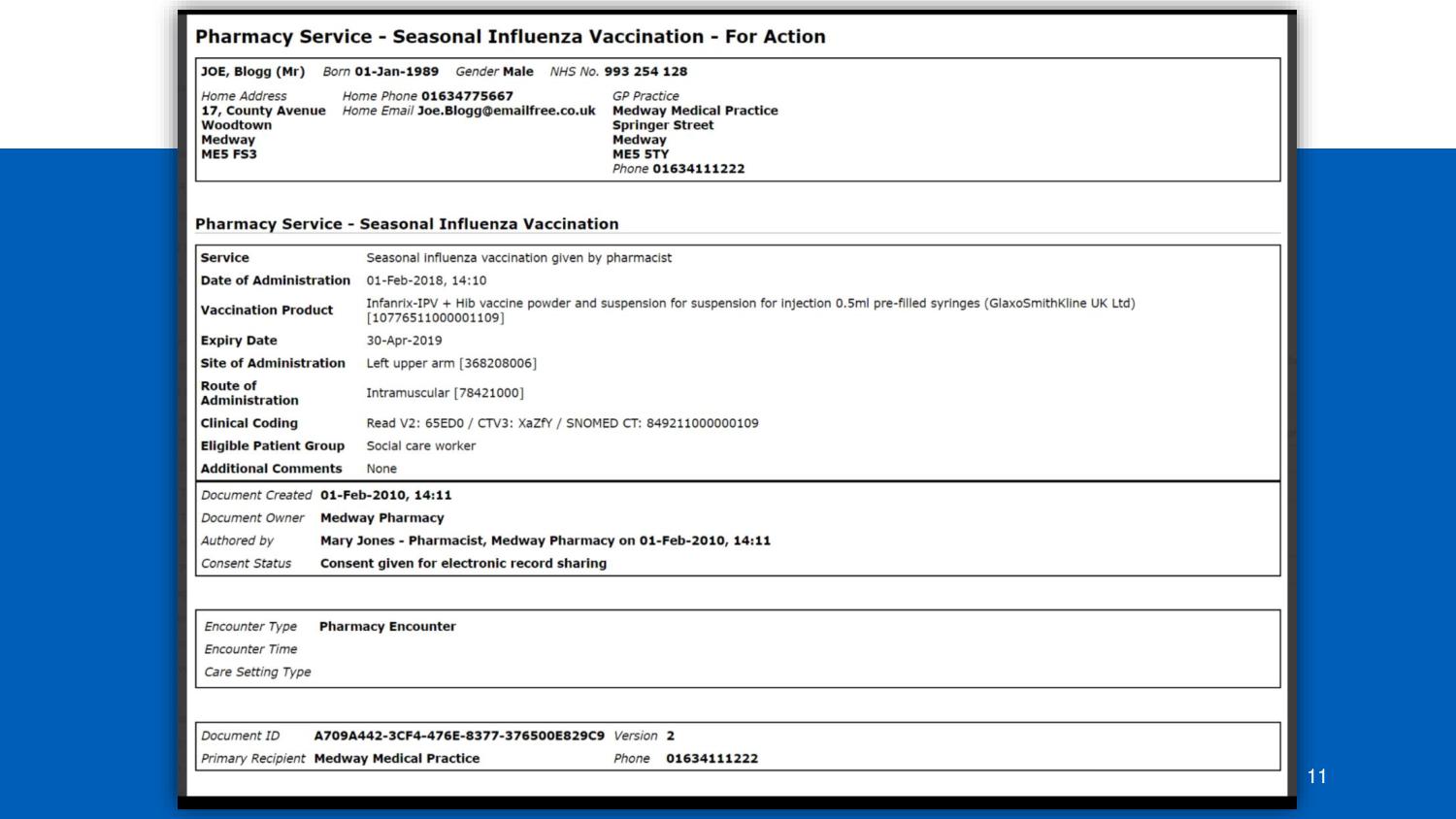 According to the timeline set out in the presentation (see below), the system will be trialled from May 2018, ready for full rollout over the upcoming flu season.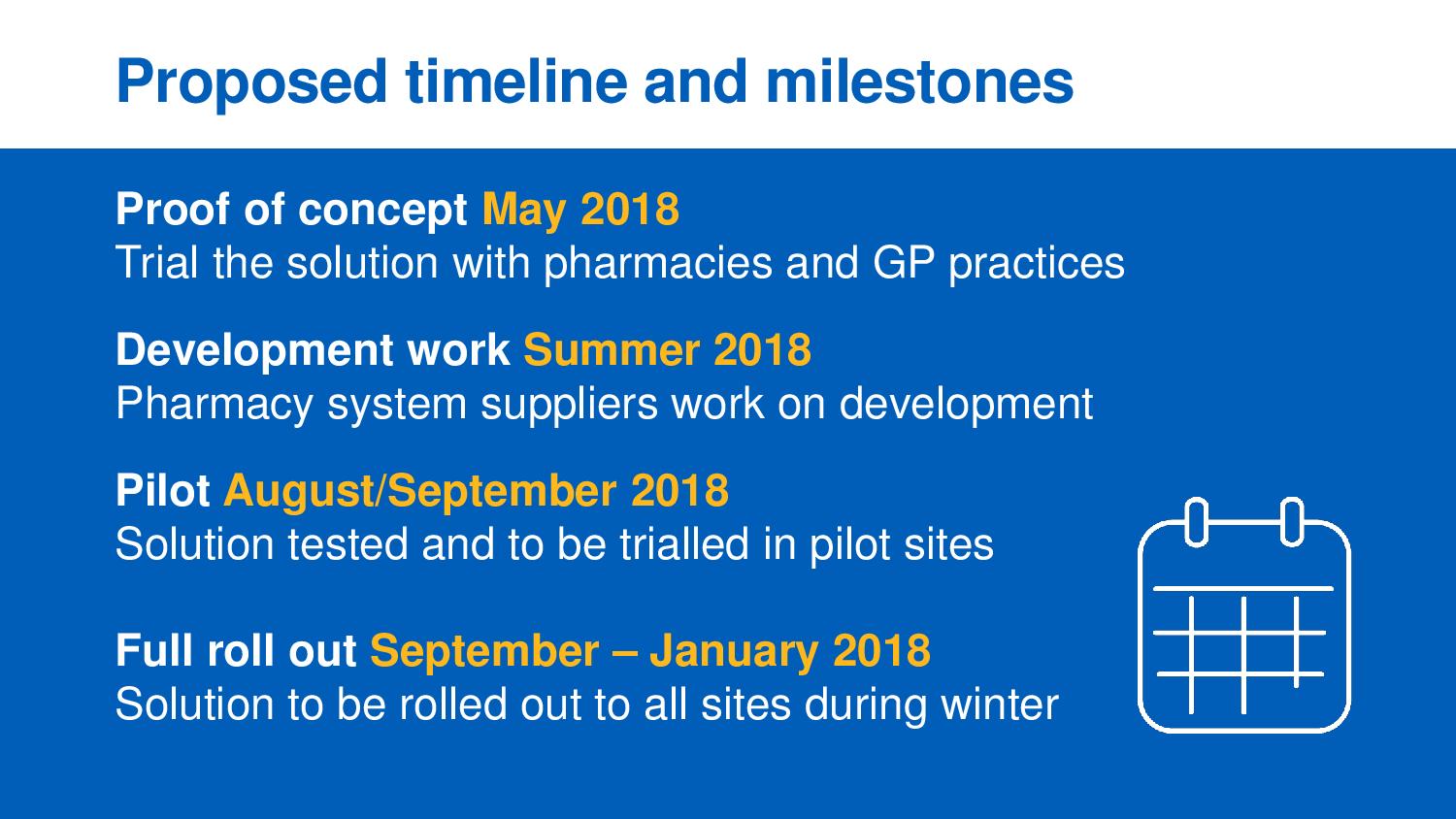 The flu jab notification solution forms part of a larger project by NHS Digital to address the "lack of interoperability between systems" in pharmacies and GP practices, which it identified as a "barrier to the development of clinical services in community pharmacy".
Urgent supplies could be next
The project will be expanded to focus on advanced services delivered by pharmacies, including the Urgent Medicine Supply Advanced Service (NUMSAS), medicines use reviews and the new medicine service, NHS Digital added in the slides.
The organisation told C+D last week that it is currently working to establish how the project will "work in practice".
Pharmacy tops one million flu vaccinations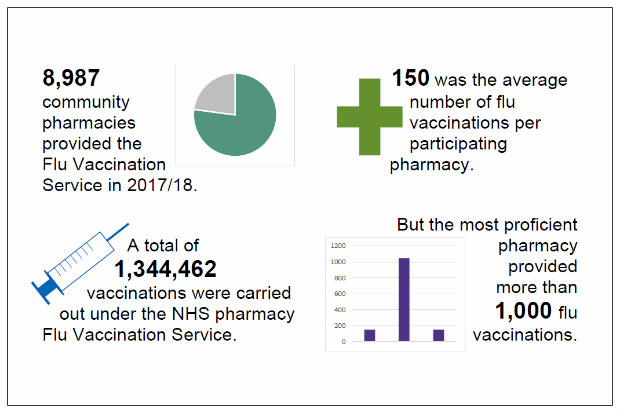 (Credit: PSNC infographic, 2018)
Community pharmacies in England delivered a total of more than 1.3 million vaccinations as part of the 2017-18 national flu service, according to NHS Business Services Authority (BSA) data published on Tuesday (May 29).
This figure is 393,697 higher than the previous flu season.
A total of 8,987 – 77% of all community pharmacies in England – signed up to provide the service, 536 more than the previous season.
The average number of vaccinations carried out by each participating pharmacy was 150, although one contractor – JWW Allison & Sons Ltd in Cockermouth, Cumbria – by completing over 1,700.