Brace for 'cashflow dip' at end of January, PSNC warns
Contractors will notice the real impact of the 3p drop in the single activity fee at the end of January, the Pharmaceutical Services Negotiating Committee (PSNC) has warned.
Funding for England's pharmacies will remain at its current level of £2.592 billion for the remainder of the financial year, PSNC announced this morning (October 22).
From November, contractors will see a reduction of 3p in the single activity fee – from £1.29 to £1.26 – and a category M clawback of £10 million a month until March 2019, the negotiator explained.
However, "the real impact of the changes will not be noticeable until the balancing payment for November is paid within the January end-of-month payment", PSNC warned.
Understand where money comes from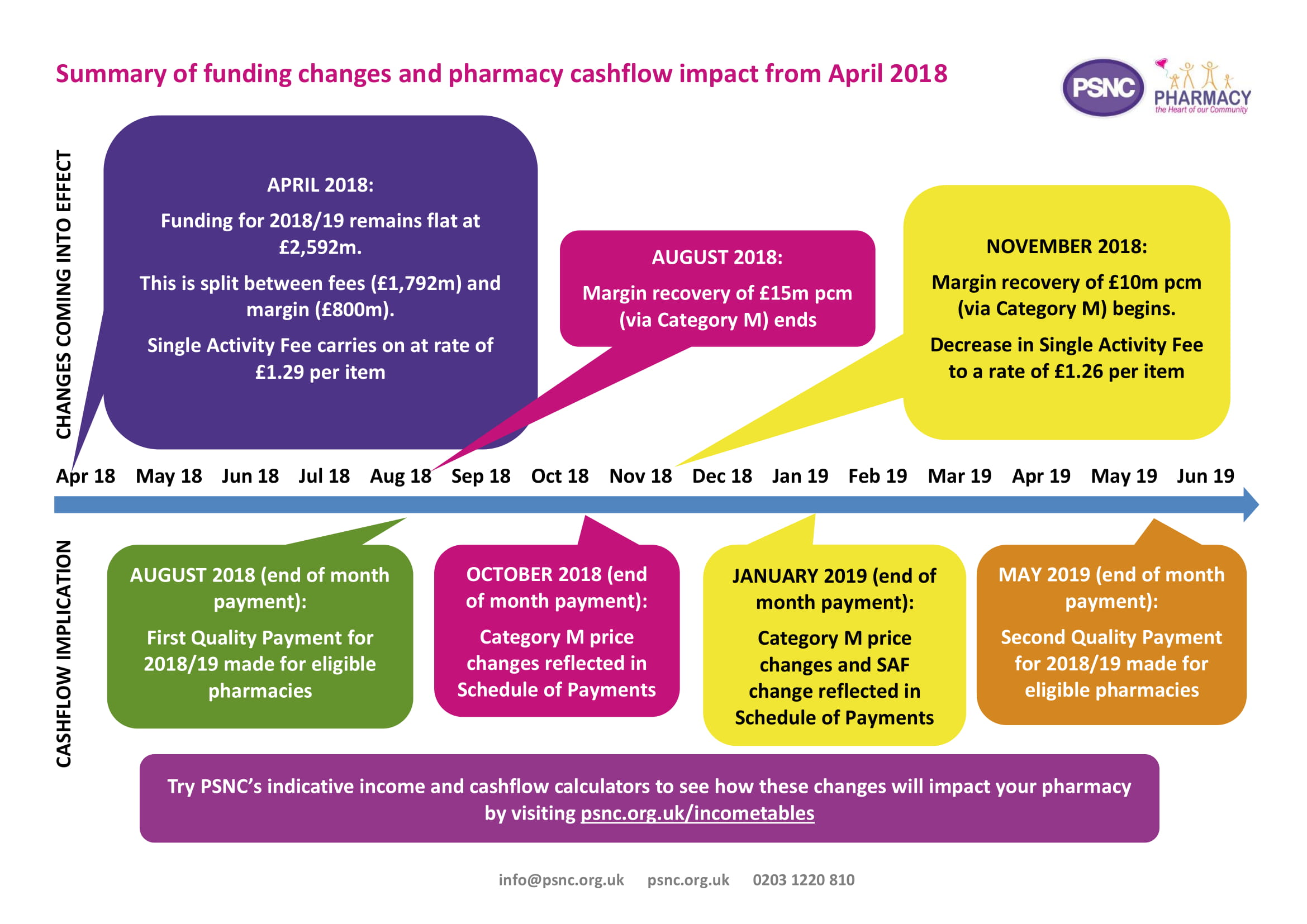 "The really big issue that contractors have to face is how their payments are made," PSNC director of funding Mike Dent told journalists in a briefing this morning. "It is that lack of financial literacy that worries me, because things are tight now."
"I have been talking to groups of contractors about getting into the mindset of thinking like an accountant. A mindset that says: 'I get £70,000 every month and sometimes it is £80,000 and sometimes it is £65,000' – that is not enough.
"They have to understand where their money is coming from to make sensible business decisions."
Mr Dent could not speculate whether there would be a further clawback beyond March, but said it largely depends on the results of the 2017-18 margins survey, and what impact last year's influx of price concessions has had on the sector.
However, he stressed that the £10m reimbursement per month is "conservative" and the sector will still owe the Department of Health and Social Care (DH) "a chunk of money" – "more than £50m".
PSNC was "very keen" to keep the adjustment as moderate as possible, by spreading the margin recovery over five months, he explained, "but we can't hide from the fact that we do owe [the government] some money".
"Most optimistic scenario"
Mr Dent stressed that the funding agreement for 2018-19 is "the most optimistic scenario" the sector could have received from the DH, which had previously proposed a further £33m funding cut, he said.
PSNC has "expressed a desire" to begin negotiations for the 2019-20 funding settlement, during which it will propose a service-based contract, a move to a multi-year settlement and funding for the implementation of the EU scanning law – the Falsified Medicines Directive (FMD) – the negotiator added.
Explaining its decision to agree to maintain the current funding level into 2018-19, PSNC said: "In the context of widespread austerity and immense financial pressures on health and all public services, and also knowing the [government's] previous plans to reduce pharmacy funding by £33m this year, maintaining funding levels had to be a priority.
"PSNC was also conscious that with only five months of this financial year left, funding for 2018-19 would need to be settled before we can embark on substantial discussions about the long-term future of community pharmacy.
"Agreeing to this settlement was a difficult decision for PSNC to take and we have stressed our concerns about the impact of flat funding on pharmacies to the DH, but community pharmacy would not have had a better funding offer than this," it stressed.
Have funding cuts affected your pharmacy in the last 12 months? Is the picture different in Scotland, Northern Ireland and Wales? Take the C+D Salary Survey and tell us how community pharmacy across the UK is faring – complete the survey here.