Not acknowledging pharmacists' skills 'biggest scandal' in NHS
It is "one of the biggest scandals in the health service" that pharmacists' skills are not being utilised, the RPS's English board chair has said.
The NHS long-term plan is potentially a "completely missed opportunity" when it comes to best utilising the skills of community pharmacists, Sandra Gidley stressed.
"There seems to be at this stage no consideration of how to best use community pharmacists' to monitor and manage long-term conditions," she said at an all-party pharmacy group (APPG) meeting on Tuesday (June 11).
Furthermore, it is "insulting" that when new services are introduced, the "automatic thought" is that there needs to be a training programme, Ms Gidley said.
"The vast majority of the time, pharmacists actually have all the required training," and NHS England's drive to "upskill" community pharmacists is "quite offensive".
Also present at the APPG meeting to discuss the sector's view on the NHS long-term plan, Labour MP for Burnley Julie Cooper agreed that pharmacists are already "highly trained". She claimed that pharmacists have voiced their "frustration" at their existing skillset not being used.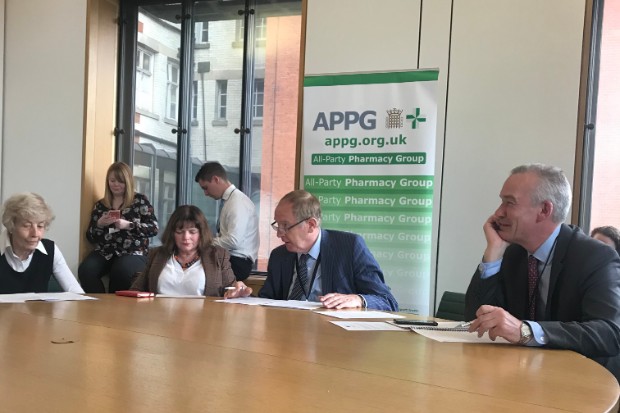 Make better use of pharmacy technicians
In its long-awaited plan, NHS England pledged to work with community pharmacists to test patients for "high-risk conditions" – such as high blood pressure, raised cholesterol and atrial fibrillation – and to offer medicines reviews and inhaler advice to patients with respiratory disease.
However, Ms Gidley stressed that pharmacists don't train for five years to become experts in medicines, to then "just measure people's blood pressure". "That's a job that somebody else in the pharmacy can do," she suggested.
She admitted that community pharmacies "don't make the best use of pharmacy technicians, particularly checking technicians", who could help "free up the pharmacist to deliver extra services".
Wasteful way of working
To help realise the NHS long-term plan, "clinical" pharmacists will become a central part of primary care networks (PCNs) – groups of local GP practices covering an average of 50,000 people – with England's chief pharmaceutical officer Dr Keith Ridge predicting that "some" community pharmacists would be recruited to the networks.
Speaking at the APPG meeting, National Pharmacy Association chief executive Mark Lyonette said the impact of PCNs on the community pharmacy workforce could be "massive".
"The transfer [of pharmacists] from one sector to another seems a very wasteful way of working, leaving a big [workforce] hole," he stressed.
He called for "clarity" and a "vision for the sector" over the next 5-10 years, which he said is "severely lacking" in the NHS plan.