What did Salary Survey 2016 reveal about working conditions?
C+D's Salary Survey 2016 gives an exclusive insight into the pay, commuting time and job satisfaction of more than 1,200 respondents
EXCLUSIVE
The Salary Survey - which ran between October 16 and December 21, 2015 and had 1,293 respondents – reveals a lot about what it was like to work as a pharmacist in the UK in 2015. Here's the pick of what we learned.
1. The average pharmacist's salary was over £38,000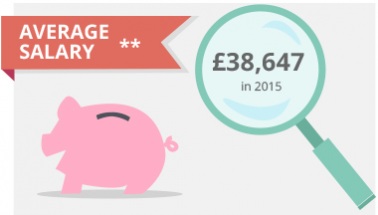 A closer look at the salaries of 659 community pharmacists who respnded to the Salary Survey revealed that the average salary in 2015 was £38,647. This figure included the average salaries of:
community pharmacist branch managers
second or non-manager community pharmacists
community pharmacist area managers
community pharmacist contractors
superintendent community pharmacists
locum pharmacists. 
C+D revealed last week (July 7) that changes to pay between 2014 and 2015 varied widely between different roles. While 198 second or non-manager community pharmacists had seen their pay increase by more than 2,000 between 2014 and 2015, superintendent pharmacists' pay fell by almost £3,000 during the same period.

Community pharmacist branch managers saw a slight pay bump, while the average salary of area managers was revealed for the first time to be just shy of £52,500.
2. Travel expenses aren't a given for locums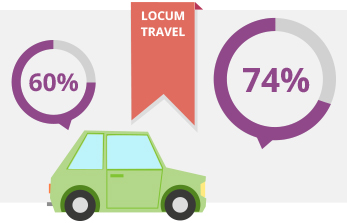 The majority (60%) of 217 locum respondents to the survey said they were never remunerated for their travel expenses.
To add insult to injury, just under three-quarters (74%) spend longer than half an hour travelling to their shifts.
The picture isn't looking good for locums, especially given that, according to figures from the Salary Survey, hourly rates reached an eight-year low in 2015 at £20.50.
3. Half of employee pharmacists saw a pay rise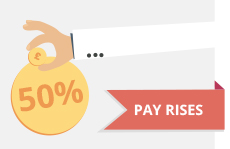 Half of 551 employee pharmacists –  including community pharmacist branch managers and second or non-manager community pharmacists –  said they were given a pay rise in 2014-15.
However, this rise was negligible for most, with more than half (58%) of those who gained a pay rise receiving just a 1% uplift.
4. The majority of contractors are happy with their jobs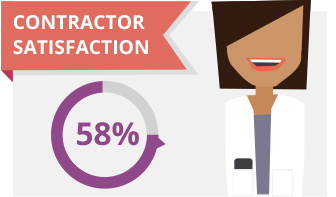 Just under two-thirds (58%) of 48 contractor respondents to the survey said they were happy with their choice of career. 
5. Employers should be clearer on parental leave policy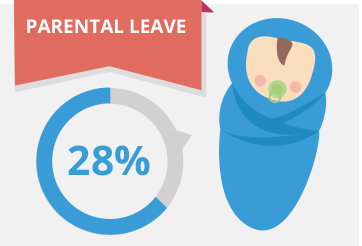 Finding a balance between work and home life was easier for over a quarter (28%) of 522 employee pharmacist respondents to the survey, who said their employer was 'supportive' or 'very supportive' of parental leave.
But the survey indicated that some employers need to be clearer about their parental leave policies, after 58% of respondents said they did not know where their employer stood on this issue.


How did your salary change between 2014 and 2015?
We want to hear your views, but please express them in the spirit of a constructive, professional debate. For more information about what this means, please click here to see our community principles and information