Well to roll out hub-and-spoke to all pharmacies this year
Well Pharmacy is planning to roll out hub-and-spoke dispensing across its 800 branches later this year, CEO John Nuttall has revealed.
In an exclusive interview with C+D last week (April 5), Mr Nuttall said there are currently six Well stores using this dispensing model.
"We're just working through the final polish for the system before we roll it out across the entire business," Mr Nuttall said, "which we intend to do later this year."
"Colleagues" at the pharmacy chain were consulted on the plans to roll the model out via a "series of events", he added. "[Well staff] are now in-the-know of what we're planning to do."
Freeing up pharmacists' time
Mr Nuttall said he was "really excited" about the hub-and-spoke project.
"We want more prescriptions ready on time when the customer comes through the door," he told C+D. "This system will automatically text customers to let them know [the product] is back in store."
He stressed that using the hub should "relieve a lot of pharmacists' time" and allow them to be "front and centre, facing the customers".
"We have built this system ourselves which has a number of advantages and means we can push through more into the hub," Mr Nutall said.
"Our hub is a registered pharmacy, so we are maintaining the importance of bricks and mortar pharmacy," he stressed.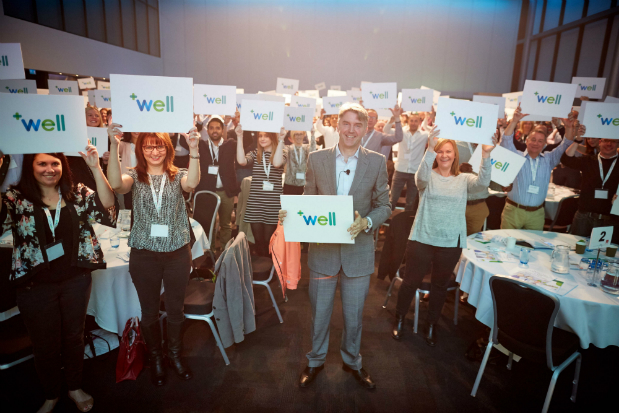 Click here to find out how the multiple is coping with the funding cuts, in C+D's full exclusive interview with Mr Nuttall (pictured).
Listen to C+D's podcast below to find out whether the increasing use of hub-and-spoke will lead to the "Amazonisation" of community pharmacy.