Contractors face unexplained 20% drop in payments
The Pharmaceutical Services Negotiating Committee (PSNC) is investigating an unexplained 20% drop in government payments to some pharmacies, C+D has learned.
PSNC director of pharmacy funding Mike Dent has today (June 2) responded to concerns from contractors who are facing a "larger than expected" fall in payments.
The negotiator predicted last year that contractors in England would see their funding fall by an average of 12% between December 2016 and March 2017 as a result of government cuts. But Mr Dent told C+D today that PSNC "is aware of concerns" from contractors reporting a drop in payments "closer to 20%".
The impact of the funding cuts on individual contractors "largely" depends on their dispensing volume, whether they qualify for the Pharmacy Access Scheme, and how much funding they recoup in quality payments, Mr Dent said.
PSNC explanation
"However, there is another issue – that we are spending a lot of time looking into – and that is the decline in drug cost (NIC) per item from January," he added. "It appears to be driven by a decline in non-category M generics."
Mr Dent explained that the "small decline" in category M reimbursement prices in January's drug tariff – "driven by manufacturers' selling out prices from July to September 2016" – does not fully explain the significant drop in payments.
PSNC is in the process of conducting a prescription cost analysis for March's data to "isolate the cause more precisely", Mr Dent added.
Route of concerns
Luvjit Kandula, chief officer of Leicestershire and Rutland local pharmaceutical committee (LPC), raised the issue with PSNC this morning, after receiving "quite a lot of feedback from contractors" who are experiencing "close to 20%" funding cuts, rather than the predicted 12%.
"There are more than a few contractors experiencing a significant drop, but it is not yet clear whether this is an anomaly, or whether it is a national concern," she told C+D this morning.
"From an LPC point of view, the concern is of sustainability: can contractors actually predict what is coming and manage those changes to the best of their ability?"
While some contractors are "worried" now, the full extent of the issue will not become clear until July, when the next payment is due from the NHS Business Services Authority, Ms Kandula warned.
"PSNC got this wrong"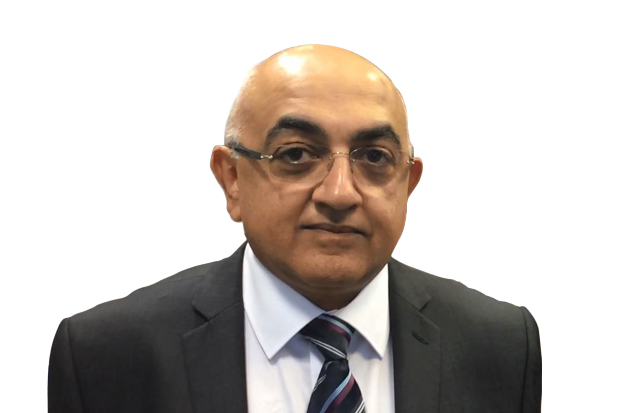 Hitesh Patel, chief executive officer of City and Hackney LPC, said he is "absolutely finding that contractors are losing 20% on their income since December 2016".
"I fear that there has been a serious miscalculation in the way PSNC has worked out the cuts."
"A lot of LPC secretaries are talking about it. PSNC told us a 12% cut would be inflicted on us, but the reality is it is 8% more than PSNC predicted," he stressed.
Responding to PSNC's plans to investigate whether generics pricing is affecting how much contractors receive, Mr Patel said: "Working out these prescription statistics is a huge amount of work, so hats off to PSNC. But they have got this wrong."
Mr Dent said PSNC would keep LPCs informed of the investigation's progress.