'Rowlands asked me to go from manager to ACT – I resigned'
An anonymous former Rowlands branch manager explains how they have been affected by the multiple's strategy to survive the funding cuts
I've been following C+D's coverage of Rowlands' new measures to help offset the government's funding cuts, and the claims ring true in the branch I used to work in.
I was a non-pharmacist manager working in a busy Rowlands branch. I've worked in this same shop for 45 years, having joined when I left school. Rowlands bought the branch over 10 years ago, and I'm proud to say that I have helped build up the branch to one that offers a good, efficient service, dispensing around 15,000 items a month.
When Rowlands announced its plans to review staff levels, they said they could no longer pay me for my non-pharmacist manager role, but would pay me an accuracy checking technician (ACT) salary if I agreed to work five days, instead of my current four.
I understand that Rowlands has to react to the funding cuts, and I was willing to give up some of my hours to help, but they wanted me to work more hours, for less money. I actually took some time off sick from the stress of it all.
I eventually resigned in May.
I'm very unhappy to have left a branch that I have loved for a number of years, and I was distraught when I first handed in my notice. I am 60 now and was thinking 'what am I going to do?'. I think the way they have gone about this restructuring is unfair.
I am one of eight staff members from that branch to have left since the measures were announced, including medicines counter assistants, ACTs and dispensers. Four of the team have gone to an independent pharmacy down the road, and customers and patients will surely follow if service is affected.
Friends have told me I am taking this personally, and that the measures are happening across all Rowlands branches. But when you give 45 years of your life to one place, you do take it personally. It has really upset me.
"There is hope yet"
However, things are looking up for me. The doctors in the area sent me flowers when I left, and thanked me for the local relationships I have built over the years. I have had a few job offers in the area, so there is hope yet.
None of us can cope with the government funding cuts, but in a busy branch like ours, I worry what will happen to it in the future.
Rowlands would not make any further comment on the impact of its staff restructuring plan, beyond its original response.
Are you feeling the pressure of the funding cuts?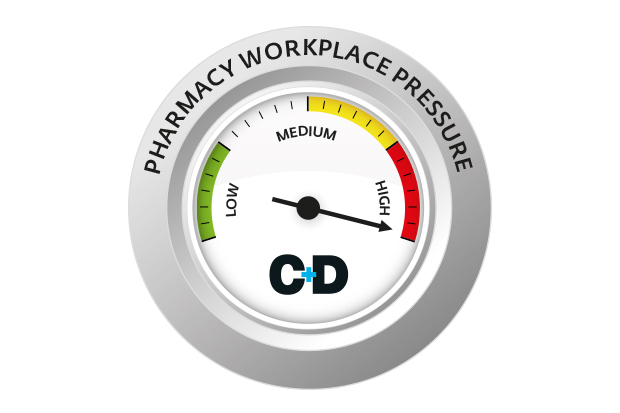 Have you noticed an increase in pressure at work as the funding cuts have started to 'bite'? Have you been asked to reduce your hours or increase the number of medicines use reviews? Or has a change of ownership affected your pharmacy?
Share your story with C+D by emailing us at this address with the subject "pharmacy pressures". We will respect all requests for anonymity.
Please include as much detail as possible. It would be helpful to include the relevant town or region.
You can search for the latest pharmacy vacancies on the C+D Jobs website