Bristol pharmacy team bags 4 trophies at 10th C+D Awards
Bedminster Pharmacy in Bristol had cause to celebrate last night (July 12) after their pharmacist, delivery driver and the whole team all took home trophies at the C+D Awards in Wales.
Ade Williams received both the Community Pharmacist of the Year and Manager of the Year awards, while his whole team were crowned Pharmacy Team of the Year for the second year in a row.
Bedminster's delivery driver Shirley Jamieson was awarded Pharmacy Staff Member of the Year, after being lauded by the C+D judges as "a true ambassador" for the business, and taking the lead on Bedminster's 'winter cold homes' campaign.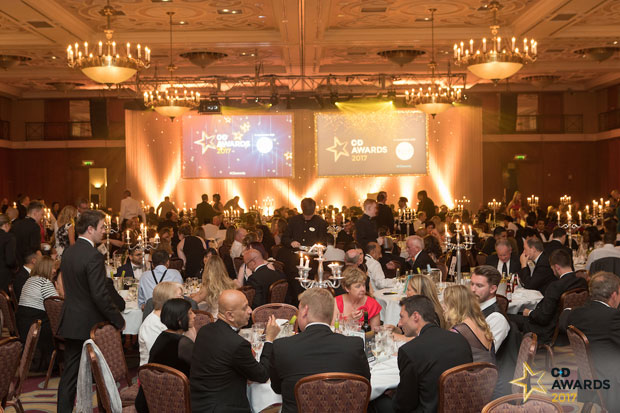 This year's awards saw two new categories added – Online Initiative of the Year and the Pharmacy Design Award – won by Mayberry Pharmacy's digital campaign and Whitworth Chemists in Murton respectively.
Shaun McCaffrey from Fishers Chemist was named Pre-registration Graduate of the Year, while the C+D judges were so impressed with the quality of entries that they 'highly commended' the runner-up – Andrew Mole of Boots.
To celebrate a decade of the C+D awards, every previous winner of the Community Pharmacist of the Year trophy were also put forward for a one-off Best of the Best Award. Following a reader vote – in which almost 2,000 C+D readers participated – the Priory Pharmacy's Olutayo Arikawe received the trophy.
C+D has published profiles of every winner, runner-up and – for the first time online – every shortlisted entry. View the full results on the C+D Awards winners page here.

How were the C+D Awards judged?
C+D selected 22 judges, designed to reflect the breadth of community pharmacy, and the wider healthcare sector. Each individual was asked to judge between one and three categories, with a different combination of between two and four individuals judging each category.
To ensure the process was fair and unbiased, the judging was done independently – with no judge informed who else was judging their categories, or who had won their categories.