Simon Stevens: More travel vaccinations assessed for 'appropriateness'
The chief executive of NHS England has asked Public Health England (PHE) to review whether further travel vaccinations should be removed from NHS prescriptions.
Simon Stevens said in a letter to Health Select Committee chair Sarah Wollaston last month (September 27) that NHS England has asked PHE to conduct a review into diphtheria, polio, tetanus, typhoid, hepatitis A and cholera, which are currently available free on the NHS.
"This review will assess their appropriateness for prescribing on the NHS," Mr Stevens said.
He added a "full assessment" of the "public health consequences" would be done, and will include "assessment of any disproportionate effect on any groups in the population".
The latest review comes after NHS England announced in March that it is considering scrapping gluten-free foods, instant-release fentanyl, and travel vaccines – among other items – based on a recommendation by NHS Clinical Commissioners (NHSCC), the representative body for clinical commissioning groups (CCGs).
It then announced it is consulting on whether 18 other items and services should "generally not be prescribed". Alongside these, NHS England announced it is gathering views on a further 3,200 items – including cough and cold remedies – to see whether they should also be excluded from prescriptions.
Public health consequences
Sarah Wollaston, MP for Totnes and a GP, wrote to Mr Stevens on August 8 to "seek clarification on the impact the national review of low-value prescribing will have on the NHS' provision of free travel vaccines".
"I am concerned that the public health consequences of altering the availability of travel vaccines may outweigh any financial savings", Dr Wollaston wrote.
She asked Mr Stevens to confirm which vaccines are being reviewed, and "the timeframe for implementing any potential changes".
She also questioned what consideration had been given to the "public interpretation" of describing travel vaccines as low-value prescription items.
In response, Mr Stevens confirmed that the consultation is only considering hepatitis B, Japanese encephalitis, meningitis ACWY, yellow fever, tick-borne encephalitis, rabies and BCG.
"The items specified in the consultation are not currently commissioned by the NHS for the purposes of travel," Mr Stevens said. "Due to confusion about vaccine eligibility, some people are mistakenly administering this and other vaccines by the NHS for the purposes of travel."
He added that "careful consideration" had been given to ensure that particular groups of people are not disproportionately affected.
Reasonable to pay for travel vaccinations
Royal Pharmaceutical Society English pharmacy board chair Sandra Gidley told C+D the society's view is that it is "reasonable" for people to fund the cost of their vaccines if they are going on holiday.
Ms Gidley added that it was her personal view that "precious NHS money" should not be used to subsidise "lifestyle decisions".
"It costs quite a bit of money to travel to the Asian sub-continent and if you can afford the air fare, why should the taxpayer pick up the tab for the extras for your holiday?" she asked.
C+D's big debate: How will prescription cuts affect you?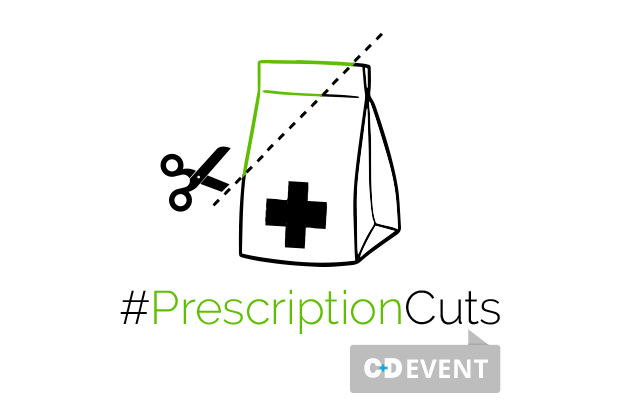 Earlier this year, C+D brought together figures from pharmacy, commissioning and beyond to debate NHS England's plans to scrap certain items from prescriptions.
You can listen to the full debate in the podcast below, and read C+D's key points – including contributions from Coeliac UK and a London local pharmaceutical committee – here.