Lloyds 'closures' affect 'just 1.6%' of all pharmacies, DH points out
The potential closure of 190 Lloydspharmacy branches "represents just 1.6%" of pharmacies in England, the Department of Health (DH) has pointed out.
Lloydspharmacy parent company Celesio UK announced yesterday (October 26) it will cease trading in 190 "commercially unviable" branches across England, "through a combination of store closures and divestments".
Celesio UK managing director Cormac Tobin put the decision down to "changes to government policy on reimbursement and retrospective clawbacks over the past two years".
Responding to the announcement, a DH spokesperson told C+D: "There are almost 12,000 private community pharmacies in England – 1,000 more than in 2010.
"These closures represent just 1.6% of the total."
The DH said its policy around community pharmacy is to release savings that can be spent elsewhere in the NHS, and claimed that the Pharmacy Access Scheme will help ensure patients will still be able to access a pharmacist.
"We're making sure patients in areas with fewer services continue to have access to a pharmacist," the DH added.
You can read C+D editor James Waldron's reaction to the DH's comments here.
"Private businesses" can decide where to operate
Responding to the news, NHS England stressed there are "20% more [pharmacies] than in 2005".
"As private businesses, [community pharmacies] are of course able to decide where to operate, but fortunately 40% of pharmacies are within 10 minutes' walk of two or more other pharmacies," the commissioning body added.
"First of many"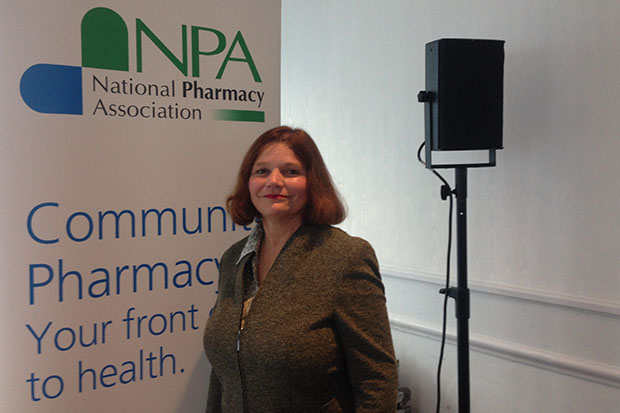 Julie Cooper, MP for Burnley and Padiham, told C+D she is "not surprised" by the Lloydspharmacy closures and "fears" that they will be "the first of many".
"Dozens of the pharmacists that I have spoken to were really worried about the impact [of the funding cuts in England]," she said. "[Former pharmacy minister Alistair Burt] did say that he feared it could be as many as 3,000 [closures]."
Ms Cooper – who used to own and run a community pharmacy with her pharmacist husband – said elderly and disabled people will be most impacted by pharmacy closures.
"Their needs won't just disappear because the pharmacy is closing," she said. "[There is an] assumption that remaining pharmacists can pick up the business. Maybe they will, maybe they won't."
According to documents revealed during the funding cuts court case in March, the government believes a "rapid" increase in the number of pharmacies has resulted in "many high streets in the UK having clusters of small pharmacies".
However, Ms Cooper stressed community pharmacies "are only in clusters because that is where the demand for service is".
"They are clustered around doctors' surgeries, in high density population areas and where there are high levels of deprivation," she said. "[Pharmacies] are opening to respond to demand, not just because they are keeping each other company."
"Huge impact"
Labour MP for Rother Valley Kevin Barron told C+D that the Lloydspharmacy news is "awful" for staff across the country, and agreed with Ms Cooper that any closures will have a "huge impact on patients who rely on these important services".
"The huge [funding] cuts to the sector are now showing. More funding is needed urgently," he stressed.
Mr Barron – who is chair of the all-party pharmacy group (APPG) – said he will ask pharmacy minister Steve Brine about Lloydspharmacy's decision at the group's meeting on Monday (October 30).