UPDATED: GPhC ran investigation into Boots' staffing levels
The General Pharmaceutical Council (GPhC) ran an investigation into staffing levels at Boots in 2016, following concerns raised by an employee at the multiple.
Greg Lawton, former professional standards manager at Boots, sent the regulator a 55-page report on his "experiences and concerns" of patient safety at the multiple, "shortly before resigning in 2015", the BBC said this morning (January 8).
The GPhC told C+D it conducted a "thorough investigation into [Mr Lawton's concerns] and looked at evidence from a range of sources, including…from senior management at Boots, as well as information from [its] own regulatory activities".
It closed the investigation in December 2016, and concluded that "there was not sufficient objective, independent evidence to suggest a risk to patient safety across the organisation", according to the BBC.
GPhC chief executive Duncan Rudkin told C+D this morning that the regulator "looks into all concerns raised about pharmacy professionals and pharmacies, including any incident in which a patient is harmed by a dispensing error".
"We take the clear view that setting the right staffing levels is best done by the people responsible for managing a pharmacy on the ground, rather than by the regulator at a distance," he told C+D.
"We make it clear to pharmacy owners and superintendent pharmacists that they are responsible for making sure they have enough qualified staff in each pharmacy."
The broadcaster made the allegations as part of an article published ahead of its programme this evening on staff pressures at Boots (details and broadcasting times can be found here).
Boots told C+D that it would not comment further until after the programme has aired.
C+D will be covering the BBC's Inside Out investigation live on Twitter tonight at 7.30pm. Join in the conversation using #BootsOnBBC
Pharmacy's ongoing battle with workplace pressure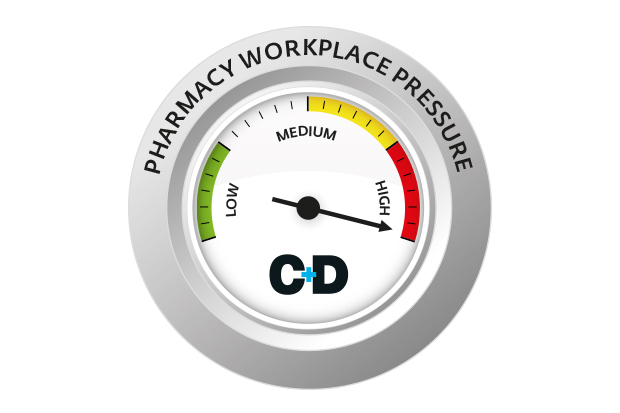 In 2016, a Pharmacists' Defence Association (PDA) survey revealed that 55% of just under 2,000 employee and locum pharmacists at the multiples feel commercial incentives or targets compromise patient safety or professional judgement "around half" of the time or more.
The survey made international headlines after the Guardian used it as part of its allegations that some Boots managers had instructed staff to carry out unnecessary medicines use reviews (MURs). Boots said at the time that it did "not recognise" these claims.
The PDA survey and the Guardian investigation prompted the GPhC to launch a "programme of work" to address the issue of workplace pressure and discuss how best to support pharmacists.