You are here
Profile
reece_samani
(0 articles)
Despite there being less demand for locums last year, when they did get shifts more was asked of them. In the circumstances, that was to be expected...
In my position as founder of locum booking platform The Locum App, I have the pleasure of speaking to a lot of the locums who provide vital care in...
Five years of sleepless nights, hundreds of coffee cups and dozens of panic attacks later, and you're finally done with university – and the pre-...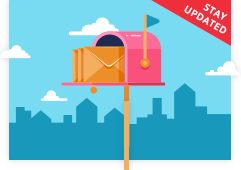 SIGN UP FOR OUR
E-NEWSLETTERS
• C+D Daily • C+D CPD
• C+D Review • C+D Careers
• C+D Alerts • C+D Advertising