This unique award is a chance to celebrate the individual stories of pharmacists and pharmacy staff going 'above and beyond' for their patients, their team, and for the sector.
C+D readers had until Sunday, May 26 to view the 10 entries and vote for their favourite. Voting is now closed, and the winner will be announced at the C+D Awards in London on June 6.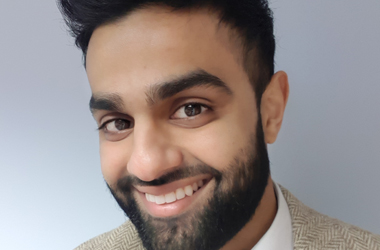 The pharmacist who gave anticoagulation treatment to a bedbound patient
Shabbir Mellick went above and beyond by organising post-surgical warfarin treatment for a bedbound patient – and even giving an injection himself.
Shabbir was able to make this contribution as he runs anticoagulation clinics in the Croydon and south-east London area where the branch of Boots he works at is located. One of the patients who attends the clinic was advised to stop warfarin for a few days before having an operation, and instructed to take Fragmin for three days, as part of the pre-surgical preparation.
After the operation, the patient was staying with a friend while she recovered – but this meant she was outside the catchment area of both the pharmacy and her local district nurse service, so couldn't receive nurse visits at home.
Shabbir took it upon himself to help her. He called a surgery near to where the patient was staying, and registered her as a temporary patient. This meant she was able to receive a district nurse visit, to test her INR levels. Shabbir also advised the patient on what to do next: contact her nearest hospital for more anticoagulant injections, ask her local surgery to arrange further district nurse visits and INR level tests, and once recovered, resume her usual care until she was stable.
He helped the patient again several weeks later, when her INR level was 1.7 – below the target range of between 2.0 and 3.0. Shabbir personally administered her a booster shot of warfarin, to stabilise her INR levels.
The patient wrote to the managing director of Boots, Elizabeth Fagan, to praise Shabbir and the team at the anticoagulation clinic, and thank them for their care. Ms Fagan shared the letter with Shabbir's manager and the pharmacy team, highlighting "how brilliantly Shabbir cared for this patient and made them feel special".