This unique award is a chance to celebrate the individual stories of pharmacists and pharmacy staff going 'above and beyond' for their patients, their team, and for the sector.
C+D readers had until Sunday, May 26 to view the 10 entries and vote for their favourite. Voting is now closed, and the winner will be announced at the C+D Awards in London on June 6.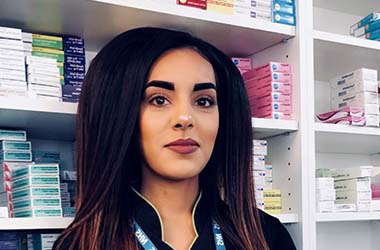 The dispenser who tracked down a missing patient
Symia Gulfaraz went above and beyond to ensure a vulnerable patient was safe after she'd suffered a fall.
Once the patient returned from hospital, the pharmacy dispenser went out of her way to deliver medicine to her home. She regularly made her cups of tea and brought her the medication with a glass of water.
One day, the patient didn't answer the door. Symia called the GP to see if she had been taken to hospital, but the surgery had no information. She then drove to the house and found the hall light on, post piling up in the porch and food on the table – but no answer.
Fearing the worst, Symia knocked on the doors of 10 neighbours, who knew nothing, before calling the police. They sent two officers to check, but eventually discovered the patient had been admitted to hospital nine days previously.
Symia's persistence demonstrates how important it was to her that her customer was safe and well.