This unique award is a chance to celebrate the individual stories of pharmacists and pharmacy staff going 'above and beyond' for their patients, their team, and for the sector.
C+D readers have until Monday, August 24 to view the nine shortlisted entries and vote for their favourite. The winner will be announced at the C+D Awards in London on December 14.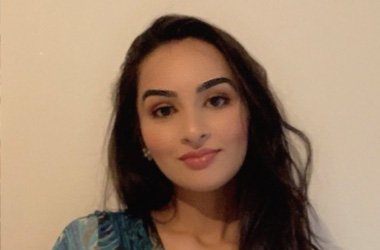 The pharmacist who handled a heart attack
Aiysha Akbar went above and beyond when she helped a patient having a heart attack outside her pharmacy.
One morning in November 2019, a woman collapsed with cardiac arrest outside the Lloydspharmacy branch on Lichfield Street in Walsall, West Midlands. Pharmacist Aiysha ran outside and attempted to resuscitate the patient until the paramedics arrived.
Unfortunately, the woman later passed away. However, even after this difficult experience Aiysha continued to provide care for her patients that day and afterwards.
"An inexperienced pharmacist, Aiysha showed immense courage," says Anthony Costello, operations manager of Lloydspharmacy's parent company McKesson UK. "She went above and beyond and deserves recognition."