This unique award is a chance to celebrate the individual stories of pharmacists and pharmacy staff going 'above and beyond' for their patients, their team, and for the sector.
C+D readers have until Monday, August 24 to view the nine shortlisted entries and vote for their favourite. The winner will be announced at the C+D Awards in London on December 14.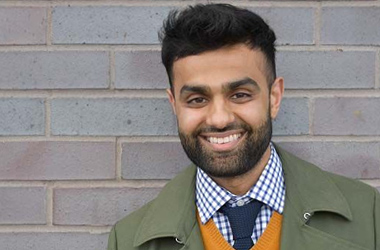 The pharmacist who promotes mental health at a soup kitchen
Shabbir Mellick went above and beyond through his promotion of mental health at a soup kitchen.
Shabbir has been holding occasional talks and workshops for the homeless in Tooting, London in partnership with psychological wellbeing service MindworksUK. He covers topics including the stigma attached to mental health and techniques to prevent and relieve depression.
He manages the sessions alongside his work as a relief pharmacist for Boots branches in south London and as an anticoagulation pharmacist for Croydon GP Collaborative. 
During the workshops, Shabbir provides essentials such as hand wipes, dental floss, deodorant and rehydration salts. He gives the attendees information about free pharmacy services such as flu vaccinations, shingles jabs and needle exchanges, as well as dietary tips. 
"I spoke to a person who said he felt invisible and less than human," says Shabbir. "Having a relationship with a healthcare worker at the pharmacy can help to counter those feelings."