This unique award is a chance to celebrate the individual stories of pharmacists and pharmacy staff going 'above and beyond' for their patients, their team, and for the sector.
C+D readers have until Monday, August 24 to view the nine shortlisted entries and vote for their favourite. The winner will be announced at the C+D Awards in London on December 14.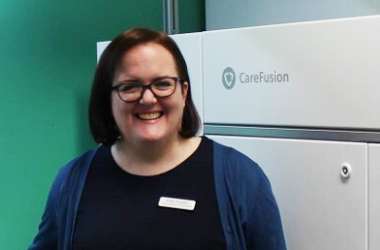 The pharmacist who spotted a patient with a dangerous blood sugar level
Emily Howlett went above and beyond when she spotted a diabetic patient with dangerous symptoms. 
One Saturday in October 2019 a type 2 diabetic patient presented at the counter of Wansford Pharmacy in Cambridgeshire. She was pale, delirious and in distress. Pharmacist Emily recognised that these were the symptoms of potentially fatal diabetic ketoacidosis.
Emily contacted the doctor at the adjoining GP practice, insisting the patient be seen immediately. A GP diagnosed that the patient had ketosis and prescribed some antihyperglycaemic medication. 
Within minutes, Emily dispensed the medicine and oversaw the patient taking it and stabilising – with a rapid return to glucose control.
Emily advised the patient and her partner on blood sugar level monitoring, ensuring they knew how to respond to warning signs of hyperglycaemia.
A week later, the patient returned to thank Emily for recognising that she needed help and to say that she was going to control her diabetes better.