This unique award is a chance to celebrate the individual stories of pharmacists and pharmacy staff going 'above and beyond' for their patients, their team, and for the sector.
C+D readers have until Monday, August 24 to view the nine shortlisted entries and vote for their favourite. The winner will be announced at the C+D Awards in London on December 14.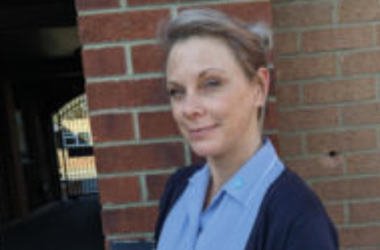 The pharmacy worker who prevented a patient suicide
Eve-Marie Price went above and beyond when she prevented a patient from committing suicide.
One day in summer 2019, a patient broke down in a Lincolnshire Co-op branch in Boston, Lincolnshire. Undaunted, pharmacy health champion Eve-Marie took the patient to one side, calmed them down and checked their blood pressure.
Though the results were not a cause for concern, Eve-Marie arranged an emergency GP appointment as she was worried about the patient's mental wellbeing.
The next day, the patient returned, saying that Eve-Marie's sympathetic intervention and attention had prevented them from committing suicide.
"Eve rallies the team to deliver outstanding care, reaching out to communities with the most important thing – a smile on her face," says Chris Kenny, superintendent pharmacist at Lincolnshire Co-op. 
"While Eve-Marie would never believe that what she does constitutes more than the norm, the energy and commitment that she puts into her everyday role is astounding."