This unique award – created in 2018 – is a chance to celebrate the individual stories of pharmacists and pharmacy staff going 'above and beyond' for their patients, their team, and for the sector.
C+D readers have until Friday, May 20 to view the 10 entries and vote for your favourite below. The winner will be announced at the C+D Awards in London on June 6.
Please note: only users registered on the C+D website can vote, and each user can only vote for one entry.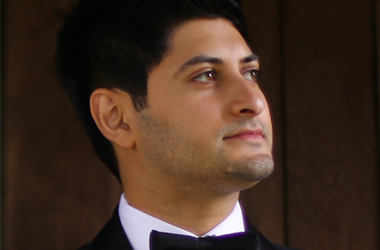 The pharmacy manager who brought shopping and get-well gifts for two elderly patients
Haroon (Harry) Mahmood went above and beyond by offering two regular patients in their 80s support beyond the pharmacy.
One day Harry, relief manager at Well Pharmacy's Darlaston branch in the West Midlands, realised that these two patients – aged 84 and 85 – had not phoned as they usually would for their medication. Knowing these patients and their routines well, he grew concerned. So he visited the sheltered accommodation where they live – only to find out they had been admitted to hospital, with septicaemia and pneumonia.
Harry decided to organise aftercare for when the patients were discharged. He spoke to the warden at the accommodation to understand more about what had happened, and what he and the pharmacy team could do to help support them when they returned from hospital. He visited them when they were back, to check on their condition – even bringing them a get-well gift – and stayed in contact with them to see if they needed any help settling back at home, bringing them essential items such as milk and bread. And through regular visits and continued checks, Harry was able to make sure they transitioned well between the hospital and the community.
Harry says the experience taught him that human-to-human contact can be morale boosting – while the patients say "no other service has done the same".