GP Partnership of the Year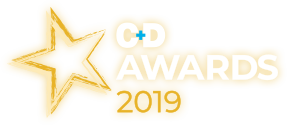 GP Partnership of the Year
Why Enter?
Integrated care is the holy grail of modern health service provision – and the only way to achieve it is for professionals from different disciplines to work together. For community pharmacy, a key partner is general practice, not least because GPs now hold local commissioning purse strings through CCGs, and are increasingly employing pharmacists themselves.
So whether you've joined forces with your local surgery to deliver a service or developed a forum for sharing information and ideas between practice and pharmacy teams, it's time to show how GPs and pharmacists can be friends, not foes – to the benefit of their shared patients.
Who can Enter?
Any multidisciplinary group, including at least one GP and one member of a community pharmacy team, who have improved patient care by working together. Please note that each entry must be specifically tailored to the relevant criteria and the same/similar entry cannot be submitted for two categories (email [email protected] for hints and tips).
How to Enter?
In no more than 300 words per question, please answer the following:
What has your GP partnership done to deserve this award and why?
What impact has your GP partnership had on your patients?
What impact has your GP partnership had on your pharmacy/ies?
How has your GP partnership developed, utilised and/or motivated your pharmacy team(s)?
How has your GP partnership improved your pharmacy's/ies' links with other healthcare professionals?