Locum of the Year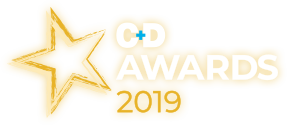 Why Enter?
Locums are the secret weapon of many a pharmacy, called upon to provide emergency cover or to act as a semi-permanent part of the team. And yet their vital role rarely receives the national recognition it deserves.
For this award – new for 2019 – C+D wants to draw attention to the incredible work being done by locum pharmacists and pharmacy staff across the UK. Whether you've stood in for a long-term absentee manager, have built a unique rapport with patients, or your nomadic career has involved delivering incredible pharmacy services across the nation, we want to hear from you.
Who can Enter?
Any pharmacist of pharmacy staff member who primarily works as a locum in the community pharmacy sector.
Please not that this award is for locums who want to demonstrate a pattern of award-winning behaviour across their shifts. If you have a specific story of exceptional patient care that you want to shout about, then please enter the Above and Beyond Award instead.
How to Enter?
In no more than 300 words per question, please answer the following:
What have you done to deserve this award and why?
What impact have you had on patients?
What impact have you had on the pharmacy/ies you work for?
How have you collaborated with these pharmacy teams to deliver optimum patient care?