Pharmacy Team of the Year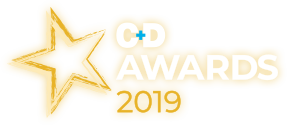 Pharmacy Team of the Year
Why Enter?
A pharmacy's biggest asset is its team. And a good pharmacy team is greater than the sum of its parts, with every member using their individual talents to contribute to the group's overall objective – great patient care. Tell us how your team puts your pharmacy or pharmacies at the heart of the community/ies it serves, how it has overcome obstacles by working together, and how it has used individual skills and strengths to create an even more powerful whole – all to the benefit of patients.
Who can Enter?
Any team working in, for or on behalf of a community pharmacy/ies.
How to Enter?
In no more than 300 words per question, please answer the following:
What has your team done to deserve this award and why?
What impact has your team had on your patients?
What impact has your team had on your pharmacy/ies?
How has your team improved your pharmacy's/ies' links with other healthcare professionals?