Pre-registration Graduate of the Year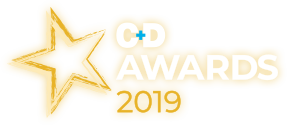 Pre-registration Graduate of the Year
May 21st
InterContinental O2 Hotel
London
Why Enter?
Making the transition from classroom to frontline practice is a big step for pre-registration graduates. But the best students make it look effortless, as they turn the theoretical knowledge gained at university into the practical application of patient care. The winner of this award won't be your average pre-reg; they will have set themselves apart from their peer group with their drive, ingenuity, ideas and commitment to make a difference to their community.
Tell us what you have done and why, how you did it, and what you have learned from the experiences that will help you in your future career.
Who can Enter?
Anyone who was on a pre-registration training placement with a community component during 2019. This can include both those who began their placement in 2018 and completed it in 2019, and those who began their placement in 2019 and are due to complete it in 2020. Either way, the majority of the work referred to in your entry must have taken place during 2019 and in the community component of your placement.
How to Enter?
In no more than 300 words per question, please answer the following:
What have you done to deserve this award and why?
What impact have you had on your patients?
What impact have you had on your pharmacy?
How have you developed, utilised and motivated your pharmacy team?
How have you improved your and your pharmacy's links with other healthcare professionals?
What are the key lessons you have learned during your pre-reg year and how will they make you a better healthcare practitioner?