Sponsorship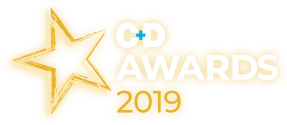 Sponsorship
June 6
Intercontinental London
O2 Hotel
Have you thought of sponsoring
the C+D Awards 2017?
The C+D Awards have been celebrating success in the pharmaceutical industry for 10 years, bring companies within the industry close to the people who matter.
C+D are now giving you the opportunity to get your brand in front of the biggest community pharmacy audience by sponsoring a C+D Award.
96%
Last year 96%* said they noticed the sponsorship logos pre-event and on the night and said:
It will make me notice them when I see their name again elsewhere
Shows they are prepared to put something back into the industry
*C+D Awards 2016 survey feedback
How you can target
this audience
There are 12 award categories for the community to enter which means 12 different sponsorship opportunities. Sponsorship ensures coverage pre-event, on the night and post event. Sponsoring a category means your brand will continue to be promoted for a following nine months after the event:
Click below to download the C+D Awards 2017 sponsorship pack today to view a full list of sponsorship opportunities including the categories available.
Contact
For sales and sponsorship enquiries, please contact
Dan Linton - Key Account Manager