Supporting you through COVID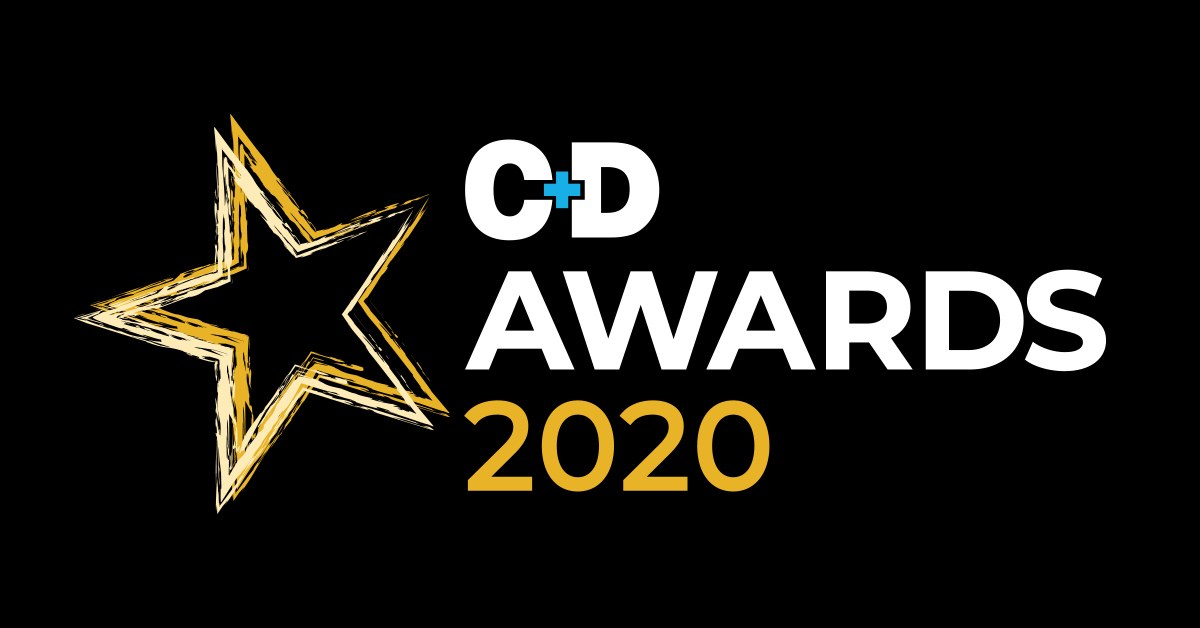 Supporting you through COVID
November 26th
Digital Ceremony
What better way to showcase a fantastic 2019 than winning a C+D Award in 2020?
Are you a rising star in pharmacy, or do you know someone who shines brighter than the rest? If so, raise awareness of brilliance in the sector by entering one of the 14 C+D Awards categories today.
With categories for both individuals and pharmacy teams – not to mention health initiatives, business projects and premises redesigns – there's bound to be one suitable to showcase your achievements.
The deadline is 7 February 2020. Did we mention they're free to enter?
In recognition of the incredible efforts and dedication of community pharmacists and their teams during these unprecedented times, C+D has launched two new award categories to celebrate the sector's COVID HEROES.
Did you or your team go beyond the call of duty to serve your community during what has been a challenging and extraordinary year? What better way to showcase your commitment to your patients and reflect on your accomplishments than by winning a C+D COVID HERO award? You can also nominate a deserving individual or team.
These two new award categories are in addition to the 14 existing categories for the C+D Awards 2020. The deadline to enter has been extended to Friday November 13th 2020.
The COVID-19 pandemic has had a significant impact on us all. In the wake of challenges presented, community pharmacies have had to find unique ways to remain open, operate effectively and continue to deliver excellent patient care.
To help support community pharmacy, our C+D Awards 2020 sponsors have had to adapt their own services. Below are some of the best examples of how they have collaborated, innovated and gone out of their way to provide the tools and resources needed by community pharmacy during the pandemic.
Clara Carter, Director of Commercial, Accord UK
Throughout my time with Accord UK I have always been proud of our close collaboration with the pharmacy community. 
At the outset of the COVID-19 pandemic we knew that pharmacists would be extremely focused on continuing to provide medicines and meeting the needs of patients. At Accord UK, as early as February we reviewed the list of medicines that the WHO had marked as essential and were agile and quick in our response to make the critical changes needed to speed up delivery of medicines and raw materials from around the world to our manufacturing plants in the UK.
Furthermore, we adapted machinery and production lines to produce many of the vital medicines being used to support the fight against COVID-19.
It wasn't just pharmacies where we were keen to assist, we were able to provide a quick turnaround and deliver 65 pallets of key medicines over one weekend alone to support the opening of the Nightingale Hospital in London from our distribution centre in Didcot.
Our close collaboration has continued throughout the pandemic and despite no longer visiting pharmacies in person, we have maintained regular contact with all of our customers and partners via virtual meetings. This has helped us to respond quickly to any supply demands or challenges. In addition, we redeployed our field-force teams to ensure they focused on helping to support pharmacies source essential medicines across the country.
All of our actions have had a single purpose – to continue our mission to make pharmacists' jobs easier, so they can focus on what really matters, getting vital medicines to patients.