Winners 2017
Online Initiative of the Year
Online Initiative of the Year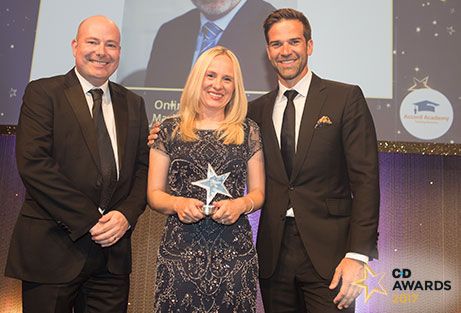 Mayberry Pharmacy – Online campaign
This South Wales chain of seven pharmacies devised its online strategy after recognising that traditional patient engagement methods were simply not enough to get people to really think about their health and the services available in pharmacies. Using profiling tools, they were first able to isolate specific target audiences on social media, as well as build up their customer contact databases.
The strategy then using producing informative and engaging posts centred around images, hashtags, and self-made films, to generate interest and grow followers. The results speak for themselves – the campaigns have directly driven a 400% increase in visitor numbers to the Mayberry Pharmacy website. The chain also saw demand for its services grow by more than 30%, with 25% of these customers having never used a Mayberry Pharmacy before.
An online stop smoking campaign – which saw a film made by one of the pharmacy teams shared almost 9,000 times on Facebook and Twitter – resulted in participation numbers for its cessation service growing by 125%, with the success rate for quitting jumping from 25% to 79%.
What the judges said
Mayberry has demonstrated a proactive approach to growing the business, while at the same time improving the health of their population – both at an individual and population level
Best of the Best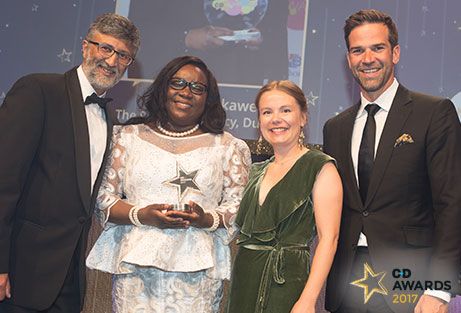 Community Pharmacist of the Year 2016
The pharmacy Mrs Arikawe manages organised an impressive array of events to promote healthy living to its local community, including hosting fitness sessions and pole dancing classes on the premises, as well as an annual health funfair.
The Priory also ran a chlamydia service, alongside outreach work with local colleges to offer workshops on sexual health to young people.
When it comes to services, smoking cessation was a priority, with lots of messaging to prompt customers to ask questions about the scheme. Ms Arikawe took every opportunity to "have the conversation" when a customer came in with a cough, and revealed they had a 100-cigarette-a-day habit. "Developing a rapport, reassuring her that we could support her to give up – and empowering her to do it – all helped," Ms Arikawe told C+D last year. "As pharmacists, we're not here to be judgmental, we're just here for support."
As a teaching and training pharmacy, it also accommodates weekly team development meetings to ensure everyone has the chance to reach their potential. No surprise that Ms Arikawe also received the C+D Award for Pharmacy Manager of the Year 2016.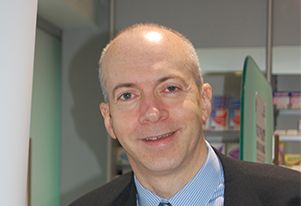 Community Pharmacist of the Year 2009
Mr Maguire transformed his Marton Pharmacy in Middlesbrough into a healthy living and therapy centre, offering everything from smoking cessation services and evening weight management classes to chiropody and acupuncture.
He started by renting rooms to therapists – including a chiropodist – which he says was the easiest way to expand his pharmacy's offering. Members of his staff were also trained up to help deliver therapy treatments, as well as some of the pharmacy's other services.
Mr Maguire was active in his healthcare community, hosting local pharmaceutical committee and primary care trust meetings, and giving talks at international conferences on smoking cessation.
He was also a champion of his hometown. When Middlesbrough was voted the worst place to live in England, he helped launch a Love Middlesbrough campaign to promote local businesses and talent.
Also Shortlisted
Community Pharmacist of the Year 2012

In the words of the C+D Awards judges: "Alison created a pharmacy business that goes well beyond traditional dispensing and minor ailments advice."

Community Pharmacist of the Year 2015

Mr Badenhorst drove change throughout the 35-branch Whitworth Chemists chain in the north of England, with a mixture of NHS and private initiatives.

Community Pharmacist of the Year 2013

Working in the only pharmacy on a deprived estate in the former shipbuilding town of Jarrow, Ms Rowley was determined to make it the community's hub.

Community Pharmacist of the Year 2014

Health inequalities in Omagh inspired Ms Breen's successful campaigns, then she used her number-crunching skills to target areas of particular need.

Community Pharmacist of the Year 2011

Mr Sehrawat worked in close partnership with his local GP surgery to provide a range of innovative medicines management services in his community.

Community Pharmacist of the Year 2010

Mr Iqbal worked tirelessly to develop new services at Modi's Pharmacy in Dudley, including language-specific smoking cessation and a needle exchange.

Community Pharmacist of the Year 2008

As a consultant Boots pharmacist in Aberdeen, Ms Sillito was an independent prescribing pioneer at a time when few in the sector had taken the course.
Community Pharmacist of the Year
Community Pharmacist of the Year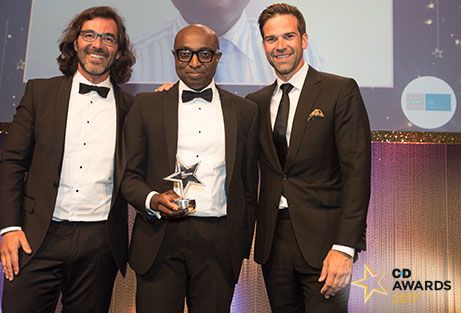 Bedminster Pharmacy, Bristol
Ade Williams is the only independent superintendent in the south west who oversees two healthy living pharmacy-accredited pharmacies. He has led a young team to deliver personalised care to their community, and the name Bedminister Pharmacy is now synonymous with going the extra mile for patients.
Mr Williams is an outspoken champion for the sector. He has advocated for pharmacists managing long-term health conditions through writing articles for local publications and speaking in the House of Commons, and has even shared his experiences by addressing the Pharmacy Show 2016.
He has used his independent prescriber training to forge links with five local GP practices, and broken down professional barriers so other pharmacist colleagues can get involved too. He has successfully managed potentially contentious issues – such as delivering NHS flu vaccinations – to the extent that one surgery has even offered the pharmacy their vaccine stock if needed.
His attempts to forge links don't stop at the surgery; he has arranged meetings with regional NHS leads to discuss greater integration, and helped design care pathways that utilise community pharmacist expertise.
What the judges said
Ade is a real community pharmacist, with an amazing ability to think outside the box
The Training and Development Award
The Training and Development Award

As a leading OTC manufacturer, RB is committed to helping develop the whole pharmacy team to become not only capable but confident leaders in healthcare. We are proud to be sponsoring The Pharmacy Training and Development Award as we have been delivering high quality training for over 20 years and as an accredited RPS training provider we offer training through a comprehensive and interactive range of platforms to suit individual learning needs.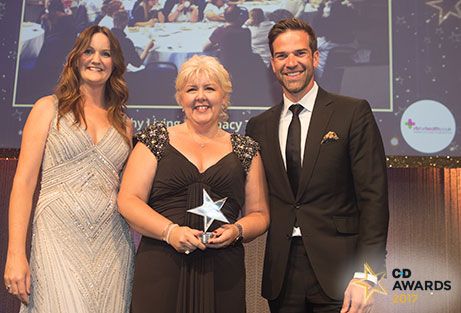 Tees LPC – Healthy Living Pharmacy training
This local pharmaceutical committee (LPC) faced a problem: several public health services provided through local pharmacies were threatened with decommissioning, due to a lack of use and poor data. As a result, they set themselves the mission of firing up interest in public health among their members.
Engagement with training events was low. After feedback from one local authority-led session that it was insufficiently pharmacy-focused, the LPC took action by becoming a registered centre for Royal Society of Public Health training delivery, so they could take the lead themselves.
Since then, more than 300 members of staff have been trained up, across 106 pharmacies. The LPC also provides additional related training sessions six times a year, spanning topics as diverse as ovarian cancer, prostate cancer, carers, learning disabilities, and cardiovascular diseases. Each of these is attended by around 80 pharmacy staff.
Pharmacy teams have found the sessions built up their confidence, competence and data to showcase their achievements. They now implement their learning both in-store and in the community, including healthy living promotions in local schools, universities, social groups and tea dances. A group of team members even set up a charity to raise funds for a local cancer unit, following their participation in local running events. 
What the judges said
The Tees LPC approach described how providing external support through a variety of mechanisms and collaboration had a huge impact on empowering all staff – and ultimately better patient outcomes
The Training and Development Award

As a leading OTC manufacturer, RB is committed to helping develop the whole pharmacy team to become not only capable but confident leaders in healthcare. We are proud to be sponsoring The Pharmacy Training and Development Award as we have been delivering high quality training for over 20 years and as an accredited RPS training provider we offer training through a comprehensive and interactive range of platforms to suit individual learning needs.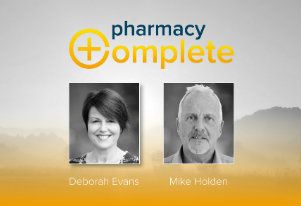 Pharmacy Complete – Health Champion training programme
Pharmacy Complete's managing director Deborah Evans, and its principal associate Michael Holden, have been involved in the development and implementation of the Healthy Living Pharmacy (HLP) initiative since it launched in 2009.
Their HLP training follows both the NHS Healthcare Leadership model and the Royal Pharmaceutical Society's leadership development framework, providing face-to-face leadership workshops, alongside a distance-learning course, with online videos and assessments. They trained more than 1,000 HLP leaders in 2016 alone, with workshop evaluation feedback showing a high average satisfaction rating of 4.8 out of 5.
As a Royal Society of Public Health-accredited training centre, Pharmacy Complete continues to develop their training, reflecting the continually-evolving pharmacy and wider healthcare landscape. Their distance-learning course has supported 600 pharmacy staff – usually healthcare assistants, dispensing assistants or technicians – to become Health Champions. As well as working through their pharmacies, these champions have taken activities into schools, colleges, Sure Start centres, football clubs and places of worship.
The company also provides 'knowledge into action' workshops, which have supported hundreds more staff to make every contact with customers count, along with sets of 'championing health knowledge' conversation cards covering a range of health issues. 
Also Shortlisted
Badham Pharmacy – Staff training scheme

Badham Pharmacy developed a learning strategy to ensure that all staff within the company benefited from training and undertook the qualifications relevant to their position. This not only included pharmacy staff, but their employees in head office and the warehouse, as well as delivery drivers.

Boots UK – The Boots Healthcare Way

Boots reviewed over 500 customer visits to identify ways to improve over-the-counter consultations, especially those where the drug is requested by name. The resulting sale-of-medicines protocol was piloted in 50 branches, before being rolled out group-wide. Ninety-eight percent of staff say it has helped them deliver "safe, patient-centred care".

Buxted Pharmacy – Three-year training plan

Buxted Pharmacy identified that it needed "a three-year plan, owned by the team". Each member now has the option to learn up to NVQ3 level and receive training from other health professionals, with greater motivation and expertise cited as the reason behind 25% annual business growth.

Celesio UK – Leading Everyday programme

This training programme for first-line managers is designed to encourage active leadership within the Lloydspharmacy team. It helps individuals set strategy, build relationships with local stakeholders – such as GPs – and deliver results for patients. An engagement survey found 80% of staff now agree their manager "leads by example".

Green Light Healthcare – Pre-registration programme

Feedback from tutors and pharmacy colleagues led these London pharmacies to consider what additional support pre-registration trainees should be offered in independent pharmacies. A team of pharmacists, academics and trainees then created this monthly study programme, featuring expert speakers. It is now being adopted in other cities.

Health Education England; London and South East – Tutor training

Unlike other health professions, there is no formal approval process for pharmacists to become pre-registration tutors. So this Health Education England regional team piloted a core e-learning programme, mapped to General Pharmaceutical Council guidance for tutors, and emphasising multiprofessional interactions across healthcare.

London Borough of Hillingdon Public Health, Mr Viral Doshi FRPharmS – Pharmacy services training

Pharmacist Mr Doshi's unique role within a local authority means he can provide a strong lead on training community pharmacy teams on the area's public health priorities. This has included developing a Champix patient group direction, with a "staggering" 94% of pharmacies attending the training session.
Pre-registration Graduate of the Year
Pre-registration Graduate of the Year
For most trainee pharmacists, their pre-registration year can be daunting enough. But Mr McCaffrey found time to set up an initiative with a local GP surgery, monitoring patients with hypertension in South Norwood who had not been seen at the surgery for over a year. Working outside his normal hours when required, he arranged to talk to every patient to understand why they were unable to see their GP.
Every individual had a medicines use review, leading to improved medicines adherence. Mr McCaffrey then helped them each create a healthcare plan to meet their specific needs. Over the final three months of the project, 64% of participating patients saw a drop in their blood pressure.
He also trained the pharmacy's staff to talk to patients about salt intake and other lifestyle changes which could help reduce blood pressure. During a one-day campaign, the team took 80 blood pressure measurements, 20 of which were high enough to require referrals to a GP.
The pharmacy has now become the first port of call for these patients, as they know their problems will be dealt with directly. In the words of Mr McAffrey: "I now have a much better understanding of what the core principles of a successful pharmacy service should be."
What the judges said
Shaun's entry is outstanding. He has shown commitment and passion to a community pharmacy-GP collaboration, and has really made a difference to patient outcomes. He has also left a legacy for the work to be continued
Pharmacy Design Award

For 24 years, Ceuta Healthcare has represented some of the most trusted and innovative health and wellbeing brands. Their pharmacy sales teams sell, market and distribute these brands to pharmacies UK-wide. Ceuta Healthcare is recognised for adding significant value to brand owners and pharmacists by driving brands through education, display and support to pharmacists and customers. Ceuta's extensive industry knowledge combined with their highly skilled teams makes them an invaluable business partner in maximising sales.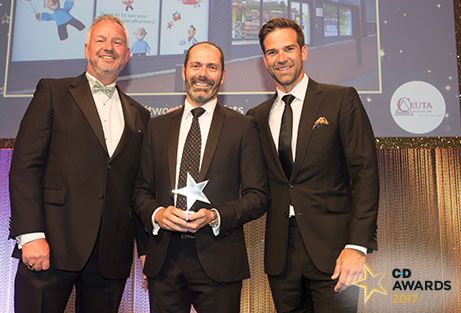 "Modern, interesting, friendly and professional" was the design brief for Whitworth Chemists in Murton, County Durham. Managing director Jay Badenhorst took the opportunity to bring the whole team together under one roof, after working for many years in premises across the street from each other.
Curves, a modern colour scheme and innovative materials were used in a layout that includes three consultation rooms, with adjoining accessible toilets, plus a methadone dispensing area. An expanded dispensary allows for prescription growth, while the waiting area was decorated by a large-scale wall feature of a silver birch forest. The team even asked customers about how to reflect the community within the pharmacy, resulting in historical prints of the local coal mine on the consultation room walls.
The pharmacy is fully accessible, with electric doors and access to car parking. The new space accommodates private travel and sexual health clinics, and retail sales have increased, despite a small reduction in shelf space. 
What the judges said
Whitworth Chemists has carefully thought about the design, textures and colours. The large spacious consultation rooms are well-equipped and can be rearranged for various clinical services. The pharmacy has also thought about patient comfort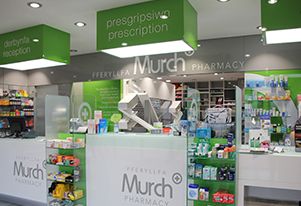 Relocating to shared premises with a GP practice meant TH & L Jones could finally resolve a bottleneck in their previous premises – a single pharmacy computer station.
The situation had caused frustration and delays, so the team – led by pharmacy superintendent Linda Jones – decided to invest in a compact dispensing robot. The pharmacy now has four dispensing stations on the front counter, with chutes from the robot, allowing for quick and efficient processing. The new design means the pharmacy has been able to almost double its number of prescriptions, with only one extra member of staff.
Two new consultation rooms are in good use – one for complementary therapies, consultations and provision of emergency hormonal contraception; the other for supervised consumption and needle exchange. The counter also gives easier access for pushchairs and wheelchairs.
While the relocation from a parade of shops into a health centre means they have rethought their focus and no longer offer gifts or hair colours, they have greatly increased their sales of medicines and independent living aids. 
What the judges said
One area which stood out was one of the consultations rooms – it has a frosted glass hatch, which opens into the dispensing area, thereby allowing the pharmacist to seamlessly and practically undertake multiple tasks

For the past 22 years, Ceuta Healthcare have been proud to represent some of the most trusted and innovative health and well-being brands in the industry. Their four pharmacy sales teams sell, market and distribute these brands to pharmacies across the UK. Ceuta Healthcare have consistently been recognised for adding significant value to
...
both brand owners and pharmacists by driving brands appropriately through education, display and support to pharmacists and their customers. Ceuta's extensive knowledge of the industry combined with the driving force of their highly skilled sales teams makes them an invaluable business partner when it comes to maximising pharmacy sales.
Director Perdeep Tanday jumped at the chance to relocate his corner shop pharmacy into a purpose-built healthcare centre, building on 25 years of "excellent" relations with local GPs. Carefully-chosen charcoal-grained wood-laminate walls, a white and orange colour scheme, LED lighting and floor-to-ceiling windows met the brief of a bright, "stunningly beautiful, relaxing and comfortable" environment.
The pharmacy invested in new technology, with a Willach Consis robot to streamline dispensing, which has the side benefit of entertaining waiting customers. Two consulting rooms – one with a sink, couch and seating for four – allow for enhanced services such as supervised consumption, needle exchange, chlamydia testing, and provision of emergency hormonal contraception.
Customers were "spellbound" by the new layout, where they can see the team working in plain view, with an open-plan counter and the pharmacist positioned to the front of the dispensary. The set-up encourages team working, as the staff move between different work stations. 
What the judges said
Tanday Pharmacy is modern, sleek and inventive. It is immediately obvious Tanday has carefully thought of each activity in the pharmacy, and utilised the space to optimise how to best serve patients
Also Shortlisted
When the 1970s estate on which HA McParland pharmacy was located was slated for demolition, it was time to find a new home. A bare shell site allowed general manager Tim Studdert-Kennedy to start from scratch in designing a well-organised dispensary and shop, with smart consultation rooms that allow for expanded services.

An "open, bright and spacious" refit put the emphasis on clinical services in this previously cramped high street pharmacy, according to operations manager Ketan Agravat. A new, bigger consultation room, a larger and better-organised dispensary, and brighter fittings, have all helped increase footfall.

A row of concrete garages doesn't sound like a promising site for a pharmacy – but superintendent Atul Patel spotted the buildings' potential when looking for new premises. He went for a bold, "vintage industrial" look, fitting the regeneration of the Elephant and Castle area, while considering the diverse population and disability access.

In contrast to the "shiny" look of many pharmacies, director Alison Sparkes opted for a "rustic" look, with reclaimed wood and quirky design touches to celebrate "the magic of the apothecary and the history of community pharmacy". The flexible layout allows for complementary treatments alongside dispensing.

This long-established high street pharmacy needed to retain its heritage, while making its pharmacist more visible, said managing director Farah Ali. The decision to rebalance the beauty and health offering – to emphasise healthcare – paid off, with 13% increased prescription growth, while new consulting rooms and wider aisles improved accessibility.
Pharmacy Staff Member of the Year
Pharmacy Staff Member of the Year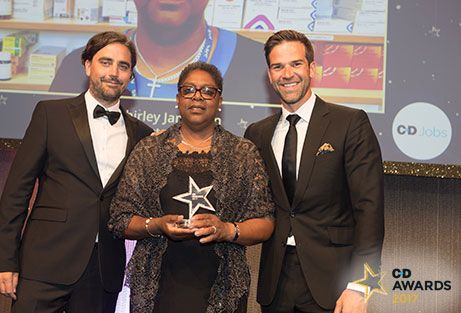 Ms Jamieson is a true ambassador for Bedminster Pharmacy in Bristol. As the pharmacy's delivery driver, she has brought great professionalism and dedication to her role, while providing excellent care for patients.
Described by colleagues as "conscientious and caring, kind and fun", she ensures that the pharmacy's health initiatives and messages reach throughout the community. She has taken the lead on its 'winter cold homes' campaign, identifying vulnerable patients from among her clients and signposting them to the local surgery for help.
She also helps the pharmacy to understand the needs of these patients, and goes beyond the call of duty to provide a personalised service, sometimes posting letters and parcels, buying a pint of milk, or even visiting people in hospital. No wonder her customers always give her the highest feedback ratings.
And it's not only patients who benefit, Ms Jamieson has played a pivotal role in fostering good relations between the pharmacy and local GP surgeries, community nursing teams, and social care and secondary care organisations.
What the judges said
Delivery drivers are often overlooked, and it is encouraging to see Shirley playing such a pivotal role in the pharmacy. She proves that every team member in the pharmacy plays a part, and that they all can make a difference in people's health and wellbeing
Health Initiative of the Year
Health Initiative of the Year
Around 50% of UK travellers seek no health advice before travelling, potentially putting their health at risk. Valneva UK Limited has developed the Valneva in Partnership (VIP) programme – a suite of tools, assets and resources carefully designed to provide pharmacists with the necessary proportional support to develop a comprehensive service that aims to improve the health of UK travellers.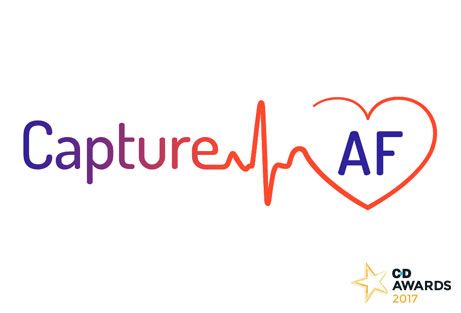 Royal Brompton and Harefield NHS Foundation Trust – Atrial fibrillation screening programme
The aims of this scheme were simple: to increase detection of undiagnosed atrial fibrillation (AF), improve anticoagulation prescribing in diagnosed patients, and facilitate early referrals to a specialist centre.
To do this, the trust produced an eye-catching poster to display in pharmacies, and recruited and trained 10 community pharmacists to undertake AF screening – the first scheme of its kind to do so.
More than 590 patients – over 65-year-olds with associated risk factors – were eventually enrolled onto the service, with 54 of these having possible AF detected on their electrocardiogram test.
Fifteen were eventually diagnosed with AF, with most not displaying any symptoms that would have enabled them to be diagnosed in any other way. They were offered anticoagulation therapy – greatly reducing their risk of stroke – and left with a "greater understanding of the diverse and important role of the pharmacist".
And it wasn't only the patients that benefited – pharmacists involved improved their understanding of AF, forged links with the trust's arrhythmia care team, and proved they can have a vital role in detection and screening.
What the judges said
This initiative captures the essence of community pharmacy, by providing a service which identifies patients at risk, improves outcomes, reduces NHS costs and saves lives
Health Initiative of the Year
Around 50% of UK travellers seek no health advice before travelling, potentially putting their health at risk. Valneva UK Limited has developed the Valneva in Partnership (VIP) programme – a suite of tools, assets and resources carefully designed to provide pharmacists with the necessary proportional support to develop a comprehensive service that aims to improve the health of UK travellers.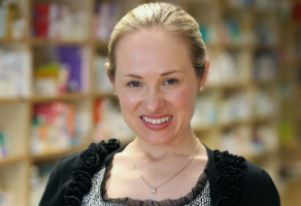 Mayberry Pharmacy, Caerphilly – Smoking cessation service
Facebook, YouTube, McDonalds – not only are they some of the biggest brands on the planet, they have also played a role in the success of Mayberry Pharmacy's Caerphilly smoking cessation service.
Led by senior pharmacist Elin Hooper, the team used information from the Welsh government and their own patient data to size up the smoking problem in their area. They then examined which previous smoking services had succeeded and failed, and soon realised a standardised approach would never work.
Instead, they designed a bespoke service – where Ms Hooper sends out post-consultation text messages of encouragement – and set up an out-of-hours support line. She has even helped patients install tools on their phones, such as a video of their children urging them not to give up. Securing partnerships with McDonalds, Tesco and Aldi, not to mention a self-made YouTube video – has helped the team to raise awareness of the service in their area. The results speak for themselves, with nearly 80% of participants giving up for good – topping Aneurin Bevan University Health Board's league table of quit rates. 
What the judges said
Great statistics that reflect an innovative community pharmacy service
Also Shortlisted
Boots UK, Middlebrook Retail Park – Meningitis B vaccination service

After a successful influenza flu jab service, this Boots branch was ready to take their vaccination offering to the next level. Their request led Boots head office to develop a private meningitis B service, allowing the branch to administer more than 800 of these vaccinations themselves.

Cwm Taf University Health Board – Child and adolescent mental health service

This vital service in Merthyr Tydfil and Rhondda Cynon Taf had no specialist pharmacist support – until the arrival of Louise Manousos and Emma Brierley. These independent prescribers implemented an e-prescribing system, improved the patient experience and strengthened ties with local pharmacies.

NHS England Cheshire and Merseyside with Pharmacy Complete – Healthy living pharmacies

With most health indicators for this region below national averages, pharmacy networks and the local authority turned to the healthy living pharmacy (HLP) scheme for a solution. With NHS England funding, 113 pharmacies were HLP-accredited within 10 months, with another 176 "well on their way".

Thomas Pharmacy – Sexual health initiative

Following a 49% rise in STIs in Barking and Dagenham, Reena Kanda felt her pharmacy could do more. They secured educational literature, established a C-card scheme on the premises, and promoted this intensively. The results? "Overwhelmingly positive" feedback and increased engagement from young patients.

University of Surrey – Clinical intervention service

This innovative collaboration saw the university partner with nine pharmacies in Portsmouth to deliver expanded health checks to patients recovering from prostate cancer. More than 110 patients benefited from physical and functional tests, which could trigger a GP referral via PharmOutcomes.

Written Medicine – Bilingual pharmacy dispensing labels

This cloud-based solution allows pharmacies to accurately translate and print bilingual dispensing labels and A4 summary sheets. Its database contains thousands of directions-of-use phrases and medical products mapped to relevant BNF warnings, and is currently being academically evaluated across 11 pharmacies.
GP Partnership of the Year
GP Partnership of the Year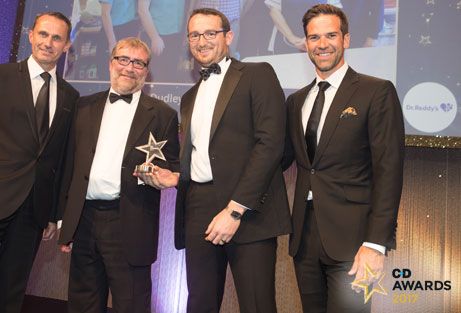 The collaborative approach to providing patient-focused care is clear at Dudley Taylor pharmacy. Sharing processes, learning and services with Arwystli medical practice has helped to target specific local health issues, and delivered mutual benefits for patients, GPs and the whole pharmacy team.
An innovative pharmacy-based independent prescribing service allows the pharmacy to treat patients with acute illnesses, and gives the community access to a local prescriber when the surgery is closed. Early evidence suggests this has reduced GP workload, out of hours GP demand, and unnecessary attendances to A&E.
The pharmacy also offers a range of services which complement the GP care model, including an emergency respiratory box scheme, smoking cessation – with most patient referrals coming from the GP surgery – and a benzodiazepine reduction clinic. The joint working has meant both the surgery and the pharmacy are operating more efficiently. With a new focus on service delivery and a second clinical consultation room and waiting area in the works, Dudley Taylor plans to expand its work to include a wider network of healthcare professionals.
What the judges said
The wide range of interdependent services focused on patient care is the culmination of years of developing Dudley Taylor's practice, and is an inspiration to those around them
Independent Pharmacy of the Year
Independent Pharmacy of the Year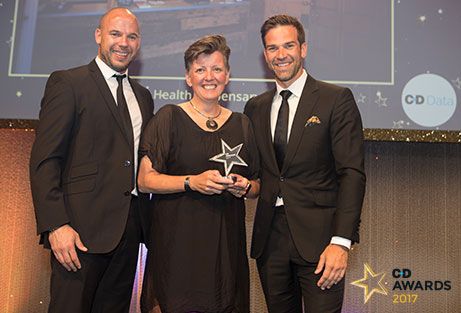 This pharmacy has spent the last few years rebranding, refitting and restructuring. After having to make some difficult decisions – including ceasing its care homes scheme and making staff changes – director Alison Sparkes introduced a suite of new services which are accessible and priced with the local population in mind.
The pharmacy is now working with the local fracture clinic, the medicines management team, and the community mental health and crisis teams, and has developed some interesting partnerships with specific individuals, including an osteopath, a counsellor and an audiologist. A thoughtful use of social media, personalised texts, email reminders and birthday messages have helped to create stronger relationships with existing patients. Meanwhile, an interactive environment inside the pharmacy – including an 'aromatherapy oil of the week' – is helping to welcome newcomers.
The pharmacy's dispensing robot takes centre stage in the store, provoking questions and encouraging further interaction between patients and the pharmacy team. People development has always been a priority for The Health Dispensary, and the team has showed strength and resilience, maintaining morale during a period of great transformation.
What the judges said
The Health Dispensary's business refocus gave the pharmacy a fresh new look, and the new themed approach to services help to meet the needs of community. The pharmacy maintained good teamwork and morale during a major refurbishment and staff changes
Manager of the Year
Mylan is a global pharmaceutical company committed to providing 7 billion people access to high quality medicines. In the UK, our broad portfolio of over 500 products includes branded, generic, OTC and ARV medicines, covering critical therapeutic areas such as Women's Health, Allergy and Respiratory. Leaders in the treatment of Menopause, Pancreatic Enzyme Insufficiency and Anaphylaxis, we are dedicated to creating a better health for a better world, one person at a time.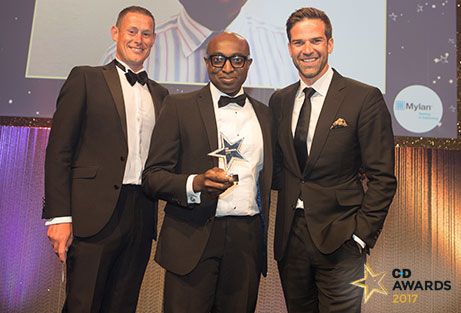 Bedminster Pharmacy, Bristol
When pharmacist Ade Williams claimed on his C+D Awards entry that he "demonstrates by example how to maximise resources and time", he wasn't joking. As well as managing Bedminster Pharmacy in Bristol, in the last year alone Mr Williams has worked with his local pharmaceutical committee to disseminate learning, shared his experiences as part of the National Pharmacy Association's leadership programme, and even collaborated with ITV to produce a news item on the pharmacy funding cuts.
As a "big advocate" of exporting the team's expertise off the premises, he has led his staff into the community. This has involved diet and lifestyle campaigns in local schools, and venturing into nearby pubs – to conduct alcohol, exercise and weight management sessions, as well as the aptly-named 'Pulse in the Pub' blood pressure awareness initiative.
The secret to his management success? Effective delegation and team development. He has mentored pre-registration trainees to write articles that were later published, and created a development programme for staff. In the words of Mr Williams: "All my team are leaders. Everybody can do the things I do."
What the judges said
Ade is able to think of new ways to move the profession, and his own team, forward
Mylan is a global pharmaceutical company committed to providing 7 billion people access to high quality medicines. In the UK, our broad portfolio of over 500 products includes branded, generic, OTC and ARV medicines, covering critical therapeutic areas such as Women's Health, Allergy and Respiratory. Leaders in the treatment of Menopause, Pancreatic Enzyme Insufficiency and Anaphylaxis, we are dedicated to creating a better health for a better world, one person at a time.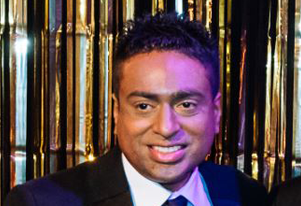 Mr Patel had a whirlwind 24 months as a regional pharmacy manager for Day Lewis, increasing motivation and performance at every branch he's landed at. In Braintree, he turned a pharmacy with high staff turnover and stagnant operational performance into an award-finalist, in less than a year. No surprise that he was crowned Day Lewis Pharmacist of the Year in 2016.
He now manages the chain's pharmacy in Chelmsford, where has been instrumental in securing a 22% growth in NHS items, overseeing a team that annually delivers more than 500 new medicine service reviews, 400 medicines use reviews, and more than 4,500 EPS2 nominations – not to mention generating £8,000 in revenue through patient group directions.
As well as overseeing 11 pharmacies in his area – which he has pushed to achieve the maximum quality payments possible – he still finds time to act as the contract lead for Farleigh Hospice Palliative Care, operating a mini-dispensary, attending clinical commissioning group meetings and managing services in the face of stringent patient deadlines. This work ethic has been reflected in customer letters, Facebook comments and NHS Choices reviews testifying to his professionalism.
What the judges said
He is an inspiring leader and manager, with a great ability to turn around teams and businesses
Also Shortlisted
Midcounties Co-operative, Pelsall High Street

In his first 18 months as manager, Mr Aujla secured his pharmacy a 100% customer loyalty score. He has also taken patient care to the next level – coordinating the chain's multi-branch participation in healthy living events at a local carnival.

Jaysons Pharmacy, Long Eaton

As clinical pharmacist manager, Mr Farrow has been instrumental in promoting services such as compliance aids, warfarin monitoring and domiciliary medicines use reviews. He's even studying for two postgraduate diplomas – in clinical pharmacy, and diabetes – in his spare time.

The Frosts Pharmacy Group, Marston Pharmacy

In a matter of months, Ms El Gamel took her branch from "static" sales and "waning" enthusiasm to one that prides itself on patient-focused services. Along the way, she boosted OTC sales by 34% and almost doubled visitors to the pharmacy's walk-in travel clinic.

Avicenna Pharmacy, Bristol

Mr Makwana immediately saw the potential of his team, and has used social media, training certificates and monthly quizzes to help them reach their best. The result: a 25% growth in retail sales and many complimentary letters from patients.

Armed with 28 years' experience in the business, an open-minded attitude and recent 'retail specialist' training, Ms Redford continues to expand the pharmacy's services – which now include warfarin, ear and foot clinics. There's even a "mind gym" in the pipeline.

Mr Rerych held his team together while they were forced to operate from a Portakabin for four months, as a result of a delayed pharmacy refit. Despite power outages, data issues and the loss of staff, he kept morale high.
Business Initiative of the Year
Business Initiative of the Year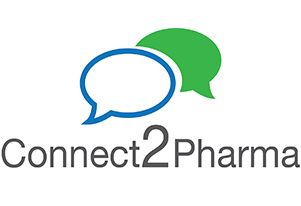 Connect2Pharma has built a network of over 550 pharmacist members, supporting them to offer services ranging from sore throat tests to prostate cancer detection. It prides itself on not only improving the patient experience, but also increasing pharmacy contractors' financial security.
The company gained a handle on the pharmacy funding cuts in England by creating an analysis of the threats to the long-term viability of community pharmacies. During the research, it discovered inner-city pharmacies in particular can have relatively low prescription numbers. It concluded that some would need a more patient-facing role if they were to survive.
As part of its campaign to transform these at-risk pharmacies, Connect2Pharma developed 'parcels of care' – services or retail opportunities tailored to specific patient groups, which would help businesses cushion the blow of the cuts. This included visits to train staff in 250 pharmacies to perform a throat swab test. Other revenue streams they helped promote include flu and pneumonia vaccinations, the new medicine service, and smoking cessation offerings.
Connect2Pharma members have reported improved relations with GPs, while the company says its services have raised the profile of community pharmacy and "grabbed the attention" of clinical commissioning groups. 
What the judges said
With difficult times ahead for many community pharmacies, Connect2Pharma may be well part of the solution to see these businesses through
Also Shortlisted
Quality payments scheme project

This local pharmaceutical committee organised four workshops, to help its 235 contractors safeguard their pharmacies against the funding cuts by securing the maximum quality payments possible. As a result, 60% of independent contractors in the county are on target to achieve this.

Wimbledon Park travel clinic

Worried about its reliance on "volatile" NHS payments, this pharmacy expanded its travel clinic, offering the services of an independent pharmacist prescriber and taking the pressure off GPs by receiving patient referrals from fully booked practices.

Pharmacist intervention and safety sheet

Accuracy checking technician Estelle Mickler had the bright idea for this safety sheet, designed to flag up key information – such as new medication, dosage changes and key treatment areas – to pharmacists in a colourful, easy-to-read form. The initiative has also helped recruit patients for medicine reviews.

The two Jaysons branches were approached by their clinical commissioning group and asked to save it "hundreds of thousands of pounds" by helping a GP surgery in a deprived area. They revamped its staff and offering, delivering 800 flu vaccinations and more than 100 domiciliary medicines use reviews in the process.

Deciding that medicines adherence should be the chain's priority, Rowlands launched the Patientfirst initiative. It saw over 100,000 electronic medicines adherence checks conducted, leading to over 1,400 consultations. Staff now feel empowered, while patient loyalty has increased.

Supplementary training for students

The four co-directors at Team PreReg have spearheaded innovative approaches to the teaching of pre-registration students. These include sold-out crash courses around England, as well as weekly online calculation questions. They continue to use student feedback as inspiration for future projects.

These interactive service boards in the waiting area of Hub pharmacies advertise services and enable appointment bookings. They tackle the problem of patients being unaware of what is on offer, with the added bonus of being a talking point for new customers.
Pharmacy Team of the Year
Pharmacy Team of the Year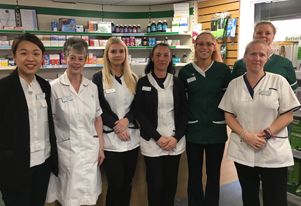 The Frosts Pharmacy Group – Walk-in travel clinic team
Once the Frosts team identified the need for walk-in travel clinics, they have never looked back.
Eight pharmacists across three pharmacies have been trained, registered under a patient group direction, and qualified to prescribe certain medications. Their clinics offer immunisations against common diseases – as well as yellow fever – while children over 12 months can receive vaccinations not routinely available on the NHS, such as meningitis B and chickenpox.
In their own words, the service has gone from "strength to strength", with turnover doubling between 2015 and 2016, thanks to more than 4,700 appointments last year alone. A positive side effect has been the boost to over-the-counter revenue – by 45% in the Banbury branch and 34% in Marston. 
The team are now experts on their topics, providing the first port of call for advice for travelling patients. Local GP practices support the clinic, making leaflets for the clinic available in their surgeries.  
Patients love the convenience of same-day appointments, while it has in turn decreased the pharmacies' reliance on NHS revenue, giving the team the confidence to push their service offering further. 
What the judges said
Real service innovation and real business growth have been supported by great teamwork. A model for teamwork-building businesses
Also Shortlisted
Badham Pharmacy – Collection and delivery drivers

The drivers at Badham Pharmacy ensure continuity of patient care by working tirelessly and filling in for each other on sick days. They deliver an average of more than 3,000 items a week, and even venture out in extreme conditions.

K & K Healthcare Ltd – Kasli Pharmacy

The Kasli team has a regional record-breaking smoking cessation clinic. They scored the highest number of quits in Warwickshire for 2015-16 – 188 in total – by taking every opportunity to promote the service, while still finding time for 350 flu jabs and presentations to local schools.

This team transformed their offering in under a year. They have all trained as Dementia Friends and offer flu vaccinations as well as a stop smoking service. In addition, their new script management system has seen prescription payment issues drop from 200 a month to just five.

The Well team at Lockerbie have more than 100 years' collective experience working in the branch. They have proved themselves willing and able to go beyond the job remit to assist their customers, including visiting a dementia patient's house to locate her pills, and accompanying another to the doctor's surgery.

Midcounties Co-operative – St John's Health Centre

St John's Health Centre's staff-run initiatives reach well beyond the pharmacy. They teach children in local schools about healthy eating, while one member is even studying sign language to help her communicate with hard-of-hearing customers.

The Frosts Pharmacy Group – Oxford Online Pharmacy Team

This team has embraced the potential for online services while staying true to the company's 90-year-old values. Moving to a purpose-built distribution centre, they have seen year-on-year turnover increase 20%, and appointed one of their pharmacists to oversee compliance and clinical governance.