Winners 2018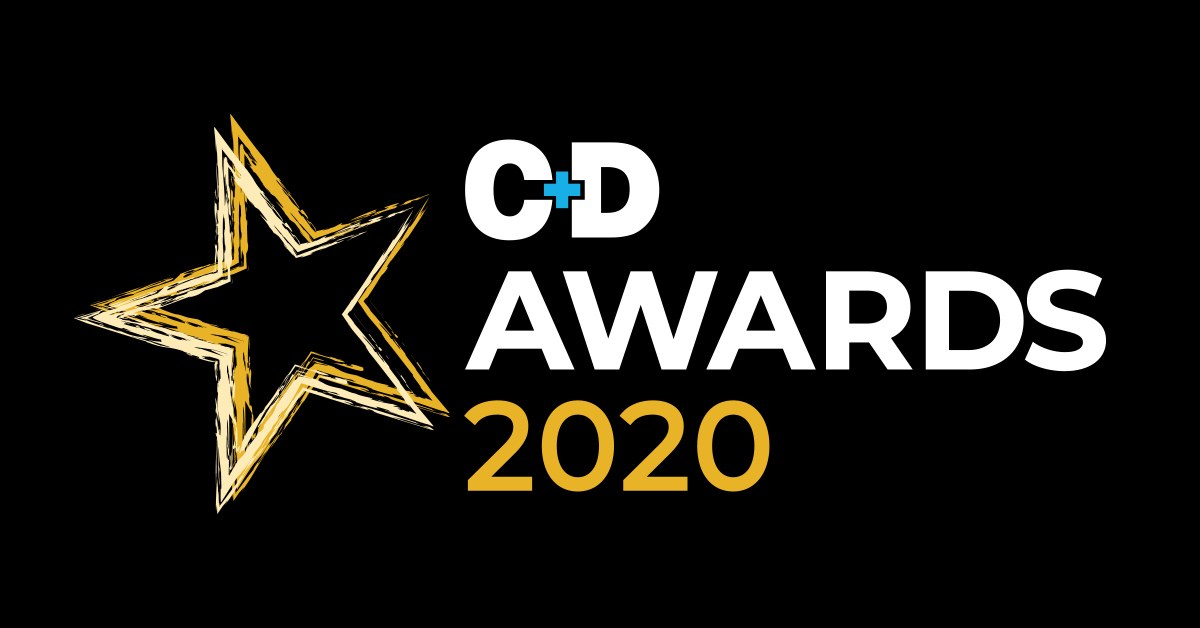 Winners 2018
November 19, 2021
InterContinental London - The O2
Manager of the Year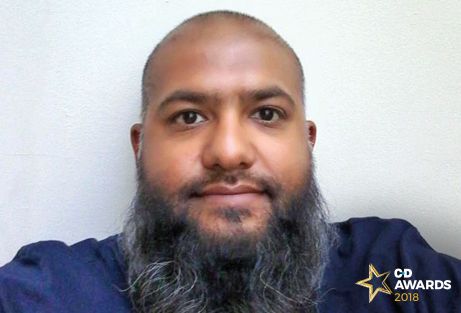 West Midlands Co-operative Chemists
In just two years, Mr Bashir has racked up some impressive achievements: introducing a new PMR system that has transformed this 33-pharmacy group, along with a new patient-focused, whole-team approach.
He made the case for a patient app, and an EPS2 token printer in every pharmacy, and introduced the group's first cloud-based electronic dispensing incident portal – which resulted in a "huge reduction in paperwork", while encouraging staff to learn from incidents and share best practice.
He also changed the group's core working hours to protect pharmacists' lunch breaks and reduced admin tasks so that they can spend more time on services and clinical care – including a private audiology service.
Mr Bashir has even upskilled the rest of the pharmacy team: producing specific training for delivery drivers to become 'dementia friends'; for counter assistants to become healthy living champions; and coaching a pre-registration pharmacist to become a summary care record champion. To top it off, Mr Bashir has fostered relationships with GP surgeries, by producing a handbook to support pharmacists and managers to enhance working relationships with general practice.
What the judges said
A dynamic entry that shows the difference that a passionate, motivated manager can make to a pharmacy and its team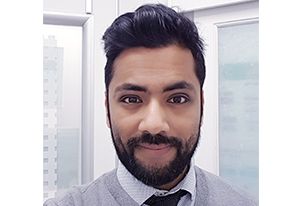 It was rescuing a poor-performing pharmacy's fortunes in his first managerial role which earned Mr Adam a reputation as a troubleshooting pharmacist. In the 10 years since, he has turning flagging Day Lewis branches into success stories – with six pharmacies having received his treatment in the past five years alone.
Mr Adam coached and mentored a pharmacy team to become one of the top five best-performing pharmacies in the chain, performing record-breaking numbers of new medicine service reviews, and the highest amount of health checks in the area.
His approach is to empower and motivate staff to use their own initiative and take ownership of their roles – but he also provides plenty of support, with regular email updates and monthly visits to pharmacy teams, while encouraging team members to join him in attending training sessions, local pharmaceutical committee events and clinical commissioning group meetings.
Mr Adam instils the importance of patient satisfaction and safety into his teams, and couples this with real-world experience of the importance of business acumen – which he will build on when he starts an MBA scholarship in September.
Also Shortlisted
Jaysons Pharmacy, Wollaton and Long Eaton

Ms Lakhani maintains high staffing levels to deliver clinical initiatives such as an extended minor ailments pilot, advanced hepatitis A screening, and a warfarin monitoring service. These have contributed to boosting gross profit and over-the-counter sales by 41% and 10% respectively.

During his role as relief manager across 23 pharmacies, Mr Mahmood has stepped in as delivery driver to cover a sickness absence, and supported colleagues through depression and domestic violence – all while increasing his key performance indicators across all his branches.

Knights Pharmacy, Queens Park

Mr Mckinley went from medicines counter assistant to pharmacy manager in five years. He has exceeded his targets for the past two years, made improvements on stock holding, purchasing, staffing costs and service delivery, all while offsetting the impact of funding cuts.

Mr Al Hassan leads his team by example: he delivered 33 flu vaccinations in one day, completed 400 medicines use reviews in four months, set up a GP-pharmacist referral service and dispensed 54 emergency supplies during the NHS cyber-attack.

Sandeep Khosla worked with apprehensive staff to successfully introduce a dispensing robot and a hub-and-spoke service. Through these and other initiatives, including blood pressure monitoring, diabetes screening and travel vaccinations, Mr Khosla raised both staff retention and retail sales.

Ms Patel coordinates and supports 320 pharmacies; is responsible for communicating with councillors, MPs, commissioners and public health experts to make award-winning services happen across the local pharmaceutical committee; and has encouraged staff to voluntarily attend training events in their own time.
Independent Pharmacy of the Year
Independent Pharmacy of the Year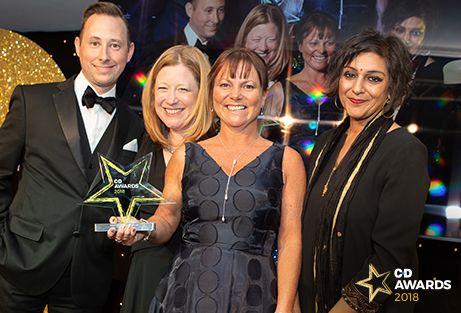 John Low Pharmacy has undergone a transformation in the past decade, as it shifted its focus from dispensing prescriptions to providing services. Superintendent pharmacist Dawn Cruickshank led the team through the innovations, which have made the pharmacy a beacon of best practice.
Services are "paramount" at the pharmacy and the whole team actively engages to support their provision. The offering includes anticoagulant monitoring, alcohol interventions and a private lung health service. The number of flu vaccinations it has administered has doubled annually, to more than 900 patients in 2017.
Representatives from the local GP surgery regularly visit the pharmacy with queries. This relationship is enhanced by community pharmacist participation in independent prescribing training, working directly with the GP practice and the local hospital to support patients discharged into the community.
The pharmacy constantly reviews its procedures to improve efficiency and introduced several "large changes" – including a "dramatic move" to electronic repeat dispensing and managing medicine deliveries through a web-based app.
The pharmacy is also a research hub, taking part in studies on depression, a new chronic pain treatment and irritable bowel syndrome.
What the judges said
A forward-thinking independent pharmacy, whose ambition is matched by the results
Independent Pharmacy of the Year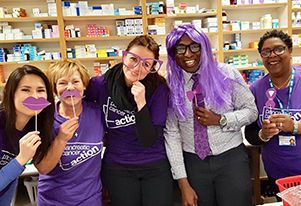 The team at Bedminster Pharmacy has risen to the challenge posed by the pharmacy funding cuts, and its profile has seen it earn a visit from shadow health secretary Jonathan Ashcroft, while health and social care secretary Jeremy Hunt and pharmacy minister Steve Brine both plan to visit. Team members were featured on local bus adverts to promote NHS England's Stay Well campaign and also took part in TV and newspaper interviews.
Bedminster Pharmacy is renowned for its professionalism, but also for thinking outside the box when it comes to delivering health messages. Its creative approach was highlighted by schemes such as blood pressure initiative Pulse in the Pub; raising health awareness in local Polish shops; and marking World Pancreatic Cancer Day with a pharmacist in a purple wig.
The pharmacy has become an established part of the local community through its pioneering array of services. It has built relations via partnerships with a broad spectrum of health professionals, including dentists, physiotherapists, midwives, hospital staff, university lecturers and British Lung Foundation clinicians.
Through a progressive strategy and remarkable results, Bedminster has demonstrated why community pharmacy is an essential component of the wider healthcare system.
Also Shortlisted
Barnton Pharmacy and Travel Clinic

Barnton Pharmacy ensured its continued viability through an impressive collection of services, including a minor ailments scheme, which in its first year saw 452 patients who were seeking an on-the-day appointment with a GP, thus easing pressure on the local surgery.

This pharmacy took advantage of a relocation to empower the team to implement new services in a modern, well-equipped premises. They drew on staff and customer input to identify which services would serve patients' needs, then enthusiastically embraced travel health clinics.

When Steffan John took over this pharmacy in rural north Wales in March 2017 it was "dark, cluttered and poorly designed". A complete renovation transformed it into a modern premises fit for purpose, while training gave staff the power to make a real difference to patient care.

The Whitworth team worked in an unfinished pharmacy during the busy Christmas period when a refit overran by eight weeks. Since the redesign, the pharmacy has grown its electronic prescription services to 56% of all dispensing and increased retail sales by 12%.

The Priory Community Pharmacy

This team's vision was to be an exceptional healthy living pharmacy for its community. It organised health awareness events in universities, colleges, supermarkets and town centres. As a not-for-profit, all the money made is ploughed back into the business – with the community kept at front of mind.

Broadway Pharmacy has been in the top three performing pharmacies in England two years running for the number of flu vaccinations delivered. To top it off, it has carried out over 1,000 new medicine service consultations over two years.
Online Initiative of the Year
Online Initiative of the Year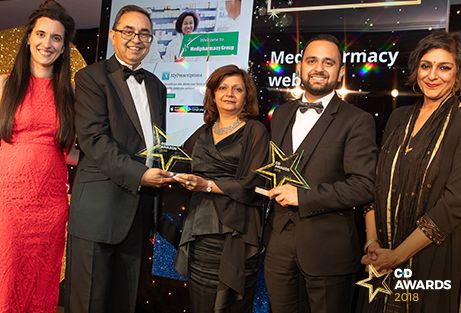 Medipharmacy.co.uk launched in 2017 to offer patients detailed location and service information for each of the chain's 20 branches. The website has since grown to offer health advice and an online repeat prescription service. Customers can now track their orders via the website – and the accompanying app – and patients are notified when their prescription is ready for collection, or if there is a shortage of a certain medicine.
The website helped the company achieve a 10% increase in NHS items across its branches, as well as an additional revenue stream from online shopping. New patients are visiting the bricks-and-mortar pharmacies, attracted by the increased online marketing, and the group has seen a decrease in the number of phone calls, freeing up pharmacy staff time. Eighteen of the 20 pharmacies completed 400 medicines use reviews and the group delivered more than 2,000 flu vaccinations.
There is still scope for growth: Medipharmacy works with 40 care homes, which are beginning to use the online service to provide repeat medicines, as well as integrate it with an MDS robot dispensing system for greater safety and efficiency.
What the judges said
This entry shows the difference that a strong online presence with clear goals can achieve for a pharmacy business
Online Initiative of the Year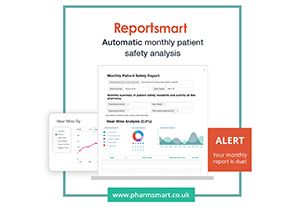 Co-founders Taskeel Khan and Sunil Patel invested time and money to improve the already successful CDsmart platform – a cloud-based electronic controlled drugs register – and develop Reportsmart, which allows pharmacy staff to record all patient safety incidents within their branch.
The web-based platform can be accessed from anywhere and automatically identifies possible causative factors, as well as providing advice on preventative measures.
Recording incidents digitally ensures the information entered is uniform and replaces the more time-consuming, paper-based error recording, making the process "quick and efficient". Pharmacy staff can record detailed information, including evidence of errors – for example, by uploading photos of medication packs that have been incorrectly labelled.
The system's case management function enables superintendent pharmacists and directors to spot where training is needed, "which helps managers develop and motivate their staff in a much more effective way", the Reportsmart team claim.
The platform has nurtured communication within teams, and encouraged conversations around patient safety incidents – a very timely tool, bearing in mind the new legal defence for inadvertent dispensing errors, which aims to increase error reporting across community pharmacy.
Also Shortlisted
More than 8,000 pharmacies use this online booking platform, "a 21st century solution" to the problem of finding a locum. Jhoots Pharmacy, a 60-branch chain, reported having more locums to choose from, fewer calls to make, and saving 52% in agency fees.

Mental health and wellbeing website

Spurred on by his own experience, Mr Mellick built a website to support pharmacy staff to deal with their own, as well as their patients', mental health. His accompanying 'gratitude journal' and fundraising efforts encourage patients to talk freely about their issues.

Reece Samani updated The Locum App in 2018, which aims to make recruitment "faster, easier and cheaper than using agencies". This included introducing special features for larger chains, and a QR scan function that connects 950 registered locums and 220 pharmacies.

Two pharmacists turned developers created this platform that breaks down reams of publicly available pharmacy data – including flu and MUR figures – into a digestible form for pharmacy owners to benchmark their performance against their competitors.

NearSt provides an online shopping tool for pharmacies to better advertise stock to local customers, while rivalling big internet retailers and other high street competitors. Customers can easily find products at their local pharmacy, while contractors gain detailed consumer insights.

Voyager Medical's aim is "to digitise every piece of paper in a community pharmacy". At Douglas Pharmacy in north London, this has benefited staff and patients, as errors have been "massively reduced" and patients can upload information and make complaints remotely.
GP Partnership of the Year
GP Partnership of the Year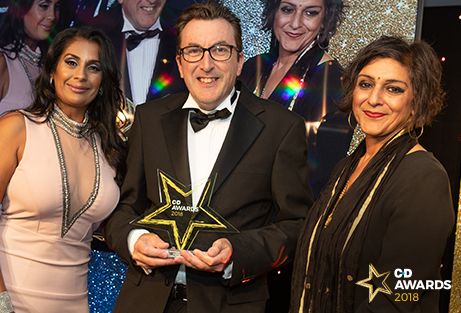 Contractor Stuart Gale turned a story of potential failure into one of stunning success – when the local medical centre closed, he saw an opportunity to create "a one-stop shop" for patients.
Mr Gale drew up plans with the remaining GP practice in the area to integrate their services into his business. Extensive building works equipped the pharmacy with three GP consultation rooms (capable of serving 100 patients a day), a waiting area and disabled access. In the revamped space the pharmacy team are the first port of call; they triage patients to either the GP waiting area, the travel clinic or the pharmacy.
The partnership has "given the pharmacy a new lease of life" and made it "a hive of activity", with patients benefiting from the added convenience of having a full health team under one roof.
The close collaboration and complementary expertise of GPs and pharmacists mean the teams interact positively. Marston Pharmacy is a model for how the two can work together – in fact it has been so successful, Frosts Pharmacy is investigating other similar partnership ventures.
What the judges said
A textbook case study of collaboration which many pharmacies (and GPs) could learn from
Business Initiative of the Year
Business Initiative of the Year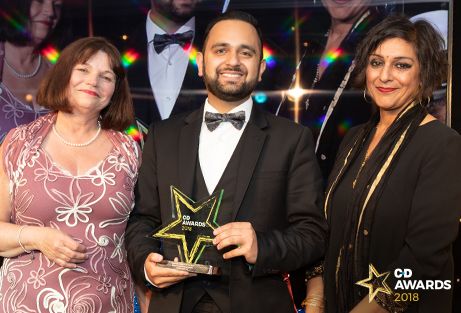 Robotic dispensing system, Medipharmacy
By introducing a robot to dispense its monitored dosage system (MDS) boxes, Medipharmacy tackled a problem head-on.
Director of pharmacy Sandeep Khosla found from his visits to 20 Medipharmacy branches that the amount of time staff spent preparing trays for both community and care home patients was eating into the pharmacies' capacity to provide other services. When the chain began to discuss the idea of a robot, pharmacy staff were concerned about job security, and the local clinical commissioning group questioned the style of the information that would be provided to care home residents. But the team worked hard to ensure there was no cause for anxiety.
The robot has freed up pharmacy staff to become healthy living champions, to be upskilled from dispensers to accuracy-checking technicians, and to provide medicines management training and audits in nursing homes. Meanwhile, pharmacists have time to utilise their clinical skills, while uptake of enhanced and private services, as well as medicines use reviews, are all rising. There has been a significant reduction in MDS dispensing errors, and Medipharmacy has been able to take on six new care homes.
What the judges said
A perfect case study of how a fear of technology can be overcome to help patients and free up valuable staff time
Business Initiative of the Year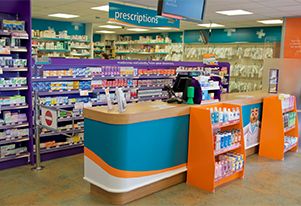 Dispensing Excellence, Rowlands Pharmacy
Rowlands Pharmacy developed this strategy as a response to a workload issue, while adapting to the ever-changing pharmacy landscape.
The multiple's research highlighted that 33% of patients' prescriptions could not be located first time, while staff had complained that the volume of work was ever-increasing, resulting in intensified pressure. Some vital changes were necessary.
The answer was the 'dispensing excellence' initiative. Rowlands made vital changes to its dispensing process, such as splitting the workload into manageable chunks and slowing down the process. The scheme focuses on increasing capacity by having the right people in the right place at the right time; boosting morale through reduced workplace stress and increasing the number of items dispensed.
The "innovative" initiative "has revolutionised the dispensing process" and had a direct effect on profitability, through increasing the number of new patients and electronic prescription service nominations. It has also improved patient care, propelled the delivery of services and reduced near-miss incidents.
As a result, the Rowlands board has given its full support to implement the initiative across the chain within six months, at no additional cost to the business.
Also Shortlisted
Aesthetics clinic, Hodgson Pharmacy

Managing director Amish Patel set up a pharmacist-led medical aesthetics clinic offering dermal fillers, skin care and Botox injections. Its 15,000 social media followers, UK-wide customer base and five-star reviews have driven a healthy bottom line – equivalent to 15% of the pharmacy's net profit.

Firstcare Connection CIC, north-east London community pharmacists

Firstcare Connection (FCC) is a 'community interest company' in north-east London that supports the commissioning of services in pharmacies across the capital. While contractors focus on delivering services such as atrial fibrillation screening, FCC monitors contracts, performance management and local strategic planning.

Day Lewis faced the challenge of achieving quality payments consistently across all of its 310 pharmacies. The Ten To Care programme broke the criteria down into 10 manageable chunks and ensured branches could meet the criteria – all while enabling pharmacy teams to focus on patient outcomes.

Smartphone app, Whitworth Chemists

Whitworth Chemists signed up 1,000 patients to its app, which promotes retail transactions through a loyalty discount scheme. There have been nearly 2,000 app transactions and the average value of purchases has increased year on year since its launch in July 2016.

Walk-in travel clinic, The Frosts Pharmacy Group

The group's three walk-in travel clinics "have gone from strength to strength", increasing combined turnover by £95,000 in 2017, a rise of 29% on the previous year. They have improved convenience for patients while helping pharmacists expand their clinical skills and "realise their ambitions".
Community Pharmacist of the Year
Community Pharmacist of the Year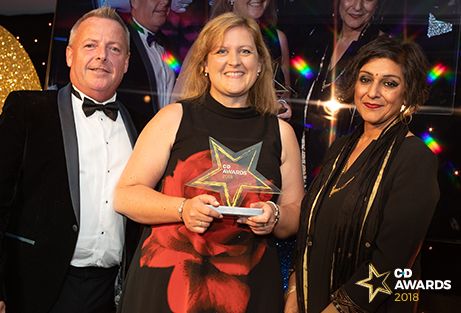 Since becoming pharmacy manager a year ago during a period of store upheaval, Ms Lawless has overcome key staff departures and handled growing responsibilities to "transform" the pharmacy and team morale.
Ms Lawless has been "instrumental" in the pharmacy exceeding its targets, by using the PMR system to send text reminders for flu vaccinations and hearing tests, as well as running a level 3 smoking cessation service.
Ms Lawless opens her MURs with the question: "Are you feeling well?" This simple conversation-starter initiates a dialogue with patients that focuses on holistic self-care.
One of Ms Lawless's strengths is being a "great communicator" and her ability to motivate her team through Tuesday morning "mini-team meetings" to reflect on their work, supporting staff through the 'Team Wellness' scheme and mentoring a trainee pharmacist.
Ms Lawless also works with the Ospreys rugby team and is looking to add a travel medicines service to the pharmacy's offering. She even works "the odd locum placement" to maintain a sector-wide view. By challenging herself and a resilient team to take the next step, she has become valued by patients and staff alike.
What the judges said
I found Elizabeth's varied skillset particularly impressive
Community Pharmacist of the Year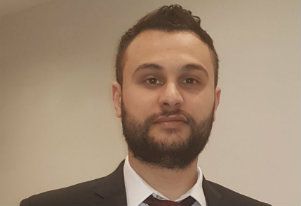 When Mr Harb opened a 100-hour premises in an area with nine competitors, many predicted Harbs Pharmacy wouldn't survive. However, five years on, the pharmacy is flourishing – with a growth rate of 1,200 items a year and ranked first of 14 pharmacies in the area.
Mr Harb is an independent prescriber and developed an out-of-hours urgent care service for minor conditions in the pharmacy, targeting patients who are unable to see their GP. Mr Harb also has a prescribing role at a local GP surgery, where he now provides consultations for minor conditions.
He describes himself as a pharmacist first and a businessman second. This mentality led him to run a scheme performing health checks on elderly patients in all the sheltered homes in Ealing and Acton, west London. The 'pharmacy charity check-up' service had such an impact that he was commended for his efforts in the local newspaper, as well as by his local MP, who name-checked Harbs Pharmacy and its accessibility during a parliamentary debate on the pharmacy funding cuts.
Also Shortlisted
Well, Norton Canes Medical Centre

Mr Thakrar puts patients at the forefront of his working ethos. Recent experiences have seen him deliver care to individuals suffering from cardiac arrest, having an epileptic fit and in hyperglycaemic shock. He has been identified as a potential future leader within the company.

Team-building and staff motivation are behind Mr Payne's successful pharmacy. By encouraging staff to recognise their own development needs, and continuing to invest in their training, he ensured the pharmacy took on a patient-facing role to survive the funding cuts.

Boots UK, St James Street, Burnley

"Care for the patient and everything else will follow." This is the motto Ms Hussain follows when providing services for her local community and it made her Boots' "face of the meningitis B service" across East Lancashire, administering over 300 vaccinations.

Mr Bhuta has successfully converted a pharmacy that "offered very little in the way of services" into a service-driven, award-winning power house. He has also developed his team by taking leadership courses and introducing an employee of the month award.

Jaysons Pharmacy, Wollaton and Long Eaton

Described as a "pillar of the business" by her manager, Ms Harrison leads by example – carrying out domiciliary visits, providing input into Jaysons' award-winning pharmacy training and taking part in the national minor ailments scheme extended pilot.

Two years ago this branch only dispensed medicines. The services Arek Seniuk introduced since joining – such as emergency hormonal contraception, a needle exchange and blood pressure checks – have put the pharmacy at the heart of the local community.
Pharmacy Team of the Year
Pharmacy Team of the Year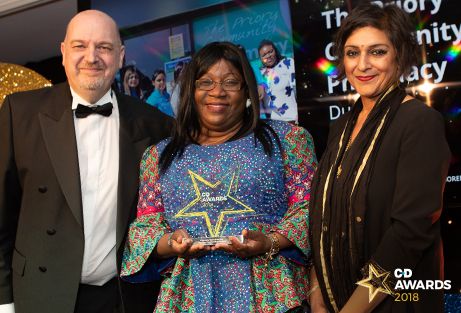 The Priory Community Pharmacy
"There would be riots, chaining to railings [and] protest" if The Priory Pharmacy were to close, one patient said – proving just how indispensable this team has made itself to its community.
The team has grown from just one full-time member of staff in 2012 to eight six years later – and the pharmacy also supports pre-reg pharmacists and apprentices. Three staff members are healthy living champions and all are 'dementia friends', antibiotic champions and accredited smoking cessation practitioners. The team shares weekly training sessions and has monthly personal development meetings with the pharmacy manager, Olutayo Arikawe.
The list of healthcare professionals the team collaborates with is impressive: the clinical commissioning group, nurses, public health teams, mental health trusts, and local councils and colleges, to name just a few.
The pharmacy runs an annual health fair and awareness drives in locations ranging from pubs and supermarkets to libraries and colleges, providing vital services such as a needle exchange and naloxone for opioid-dependent patients. Patient satisfaction is high and the income from over-the-counter sales, dispensing and services has "dramatically improved".
What the judges said
Innovative services, a willingness to get out into the community and a keen sense of collaboration made this a winning entry for me
Pharmacy Team of the Year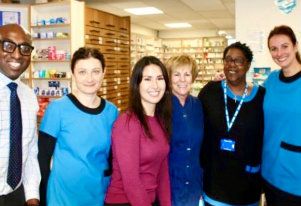 In an area of high deprivation and at a time of unprecedented funding cuts, Bedminster Pharmacy has managed to thrive in the face of adversity. As the only independent pharmacy in an area with six large chains, it provides "pioneering services" to make sure "our patients know that we are their local health and wellbeing hub". 
Every team member has a role to play: from the pre-registration pharmacist who leads on services, to the healthy living champion who specialises in incontinence health and the delivery driver who spearheads on community outreach. The pharmacy has also promoted mental health and has trained staff to become mental health champions – to give it as much focus as physical health interventions.  
The Bedminster team has helped other local businesses become 'dementia friends', collaborated with the city's mayor, as well as run Men's Health Week promotions in barbers, tattoo parlours and pubs. They worked with Bristol's Polish community to increase awareness of conditions affecting their members and lobbied politicians to "demonstrate why [community pharmacy] is so essential".
Also Shortlisted
This LPC developed a team – consisting of pharmacists in three boroughs, an A&E paediatrician, the NHS 111 service and commissioners – to offer a "unique" triage service for children under five, which resulted in a 83% redirection rate from A&E to community pharmacy.

IMPACT Agewell PACT Pharmacy Team

This network of 27 community pharmacies in Mid and East Antrim Borough Council, Northern Ireland, worked together to support research on improving safety and satisfaction in the care of older people. The £1 million project places community pharmacies within multidisciplinary "hubs", leading to better working relationships within primary care to support the elderly.

This Jaysons Pharmacy team believe that "the individual matters". They offer a range of services, such as diabetic screening, and reach out to patients through community clubs run by charity Age UK, at local gyms and schools.

This Boots pharmacy has become a hub of the community, supporting local health board initiatives, acting as a collection point for a food bank, and partnering with a charity to provide career development talks and mock interviews to support young people.

Over the past year, this team worked with a local homeless charity to provide flu vaccinations for homeless people across London, conducted over 23 community and charity events, and helped 36 other Tesco pharmacies deliver MUR and NMS interventions.

This pharmacy had a strategy to change the culture of the team and "empower the staff to contribute more" in the running of the dispensary. Now the team is encouraged to develop ideas and improve processes, all to the benefit of patients.
Pre-registration Graduate of the Year
Pre-registration Graduate of the Year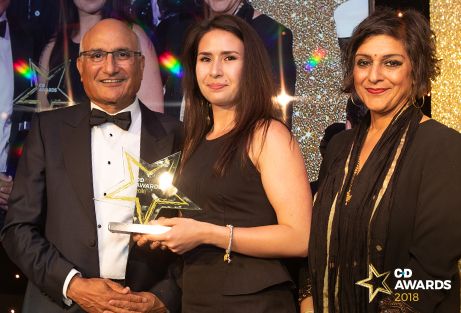 Bedminster Pharmacy, Bristol
During her pre-registration training, Ms Maciborka delivered patient-centred care in a manner her manager describes as someone "with vast years of experience". Her motto is: "If it will help provide better care, count me in."
While running the pharmacy's weight management service, she signed up 15% more patients than the previous year and her efforts resulted in an average 7% weight loss – one of the highest in Bristol. She is also the smoking advisor with the best retention rate in the team as well as the pharmacy's blood pressure check lead – visiting local pubs and supermarkets to promote the service. Her outreach – through social media and giving talks on inhaler and eye drop technique at local care homes, community outreach events and gyms – has made a big impact in the community.
Ms Maciborka communicates closely with five local GP practices to support patients who require MDS trays and liaises with local surgeries to help manage stock issues. Her manager says she is an "ambassador" for the team and "an asset we could never afford" to lose.
What the judges said
Marisa went far beyond what you would expect from a pre-reg, making her a worthy ambassador for the sector
Pre-registration Graduate of the Year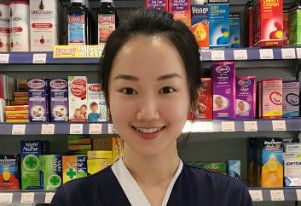 Jaysons Pharmacy, Long Eaton
Whether it was conducting audits, altering in-house procedures or designing a leaflet to promote the Pharmacy First service, everything Ms Kok did during her training year was for the benefit of the patients.
She led an audit that revealed that processes at both the pharmacy and local surgeries were slowing the dispensary down. Not wanting to stand idly by with this knowledge, she set about rectifying the situation. Ms Kok visited four surgeries – before work every morning – to sort out prescription errors, and altered in-house standard operating procedures for ordering repeat prescriptions, resulting in a staggering 80% reduction in GP queries in just two months. Meanwhile, the promotional leaflet she designed helped gather more electronic prescription nominations, leading to a 23% rise in prescriptions and a boost to over-the-counter sales.
She has gone beyond the traditional pharmacist's dispensing role by running a health screening clinic looking at blood pressure, atrial fibrillation, blood glucose and cholesterol. Ms Kok has also been accredited to provide anticoagulation therapy to over 100 patients at the pharmacy's warfarin clinic, and plans to introduce a new travel clinic.
Also Shortlisted
Kellaway Pharmacy, Bristol

Ms Gitonga has increased the uptake of the pharmacy's flu and new medicine services by 80% and 20% respectively, and tripled the uptake of smoking cessation services. She promotes her blood pressure scheme via outreach in local takeaways, gyms and churches.

Day Lewis, Bury St Edmunds

Mr Kunduzi ran a health literacy study in the pharmacy, conducting interviews and quizzes with patients aged over 20 on hypertension medications. The results improved his understanding of patients' needs, which he presented to fellow pre-reg pharmacists at a company-wide training day.

Ms Watson attends careers fairs in local schools to share her passion for community pharmacy and promote the 'real-life' role of a pharmacist. She even created new medicine service 'flash cards' for prescribers to hand out to patients, intended to boost engagement.

This pre-reg used a university dissertation on a blood sugar monitoring app to help reduce sugar intake in young diabetic patients. Her effective marketing boosted the success of the pharmacy's flu vaccination service, medication reviews and travel clinic, as well as highlighting the risk factors for shingles and cancer.

Lloydspharmacy, Addlestone

Dillan Vaghela worked with his area manager to capitalise on the opportunity to provide the new medicine service to eligible patients at the pharmacy. His audits have helped patients maintain their blood pressure targets and improved the pharmacy's professional standards.
Above and Beyond
Haroon (Harry) Mahmood went above and beyond by offering two regular patients in their 80s support beyond the pharmacy.
One day Harry, relief manager at Well Pharmacy's Darlaston branch in the West Midlands, realised that these two patients – aged 84 and 85 – had not phoned as they usually would for their medication. Knowing these patients and their routines well, he grew concerned. So he visited the sheltered accommodation where they live – only to find out they had been admitted to hospital, with septicaemia and pneumonia.
Harry decided to organise aftercare for when the patients were discharged. He spoke to the warden at the accommodation to understand more about what had happened, and what he and the pharmacy team could do to help support them when they returned from hospital. He visited them when they were back, to check on their condition – even bringing them a get-well gift – and stayed in contact with them to see if they needed any help settling back at home, bringing them essential items such as milk and bread. And through regular visits and continued checks, Harry was able to make sure they transitioned well between the hospital and the community.
Harry says the experience taught him that human-to-human contact can be morale boosting – while the patients say "no other service has done the same".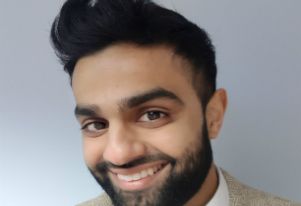 Shabbir Mellick went above and beyond by organising post-surgical warfarin treatment for a bedbound patient – and even giving an injection himself.
Shabbir was able to make this contribution as he runs anticoagulation clinics in the Croydon and south-east London area where the branch of Boots he works at is located. One of the patients who attends the clinic was advised to stop warfarin for a few days before having an operation, and instructed to take Fragmin for three days, as part of the pre-surgical preparation.
After the operation, the patient was staying with a friend while she recovered – but this meant she was outside the catchment area of both the pharmacy and her local district nurse service, so couldn't receive nurse visits at home.
Shabbir took it upon himself to help her. He called a surgery near to where the patient was staying, and registered her as a temporary patient. This meant she was able to receive a district nurse visit, to test her INR levels. Shabbir also advised the patient on what to do next: contact her nearest hospital for more anticoagulant injections, ask her local surgery to arrange further district nurse visits and INR level tests, and once recovered, resume her usual care until she was stable.
He helped the patient again several weeks later, when her INR level was 1.7 – below the target range of between 2.0 and 3.0. Shabbir personally administered her a booster shot of warfarin, to stabilise her INR levels.
The patient wrote to the managing director of Boots, Elizabeth Fagan, to praise Shabbir and the team at the anticoagulation clinic, and thank them for their care. Ms Fagan shared the letter with Shabbir's manager and the pharmacy team, highlighting "how brilliantly Shabbir cared for this patient and made them feel special".
Also Shortlisted
The healthy living champion who taught a vulnerable patient mindfulness

Well Pharmacy, Norton Canes

The pharmacy assistant who spent a Saturday with an elderly patient in hospital

The pharmacist who carried a patient having a heart attack to an ambulance

The team who worked together to help a suicidal patient

The pharmacist who took to the airwaves to promote the sector

The ACT who single-handedly organised an awards ceremony for local pharmacy champions

The newly-qualified pharmacist who gave a convulsing patient emergency assistance

Evergreen Pharmacy, Halesowen

The dispenser who braved the 'beast from the east' to deliver medicines to patients
The Training and Development Award
The Training and Development Award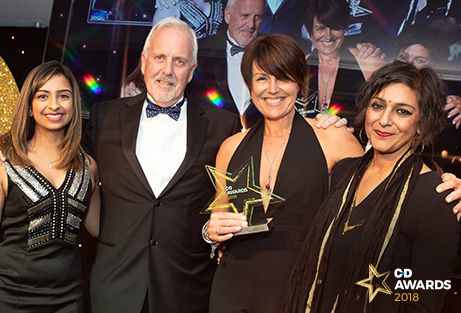 Healthy Living Pharmacy training
Through extensive engagement with stakeholders, the Pharmacy Complete team found that pharmacy teams wanted to be more proactive when it comes to patients' health and wellbeing, as well as delivering high-quality services. This led them to create the healthy living pharmacy (HLP) programme, which aims to "make becoming an HLP inspiring and rewarding".
When HLP accreditation was included as a marker in NHS England's Quality Payments Scheme, many pharmacies needed support to meet the criteria. So the team created the HLP Countdown initiative to help contractors gear up for the quality payment deadline. This, alongside support through a health champion Facebook community, emails, videos, and guidance from the team, ensured that participating pharmacies were able to meet the criteria and move from a supply-based model to a service-led one, while also helping staff to adopt a healthy-living ethos.
The reach of this programme has been vast: 6,000 pharmacy team members took part – of which over 4,000 became health champions. Participants in the training provided over 40,000 interventions during campaigns focusing on alcohol use, antimicrobial resistance and winter illnesses.
What the judges said
The training offered made a significant impact not only to the finances of their pharmacy clients, but also to their patients
The Training and Development Award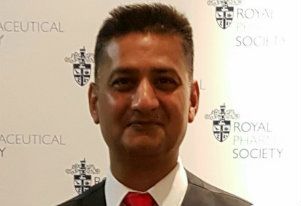 Viral Doshi has used his "unique position" as a pharmacist working as part of the local authority to provide a strong lead on local pharmacy training, making sure pharmacy teams can tackle local public health issues and improve outcomes for residents.
Mr Doshi created a patient group direction for Champix that meant pharmacies could provide all the treatment options to patients who wanted to stop smoking. A staggering 94% of local pharmacies attended the training Mr Doshi provided and 84 pharmacists delivered the service – increasing engagement and footfall into their smoking cessation services by 57%. Mr Doshi's COPD screening programme helped approximately 100 patients access early detection, while his weight loss training sessions and weight management scheme resulted in 80% of overweight patients in the programme achieving or exceeding their target.
His sessions have been described as "inspirational" and his local MP – shadow Chancellor of the Exchequer John McDonnell – wrote to Mr Doshi to "commend" his "vital role [and] professional commitment" in helping to tackle health inequalities within the community, praising "his creative approach to public service provision".
Also Shortlisted
Day Lewis added structured learning plans, leadership and healthy living pharmacy training, and regular performance reviews to its offering. Now every pharmacy has a trained HLP leader; everyone in the company is a qualified 'dementia friend'; and newly qualified pharmacists are supported through their first 1,000 days post-qualification.

FGM and abusive relationship training

This LPC tackled the difficult topic of female genital mutilation, and identified local support groups to provide training on the law and raising the subject in a non-threatening, culturally sensitive and discreet way. Local pharmacies are now a confidential environment for at-risk women.

Health Education England, London and south-east

This ambitious, collaborative project saw pharmacy and dental teams join forces to create a series of dental factsheets that have been circulated to every pharmacy in England. The team's feedback found 45% of respondents have changed their advice to patients as a result.

South West Medicines Information and Training

This programme prepares pharmacists and technicians for "novel and expanding" clinical roles working in various locations. It includes an integrated pre-registration programme to give experience across different healthcare settings, as well as post-registration training for technicians to provide a care home service.
Pharmacy Staff Member of the Year
Pharmacy Staff Member of the Year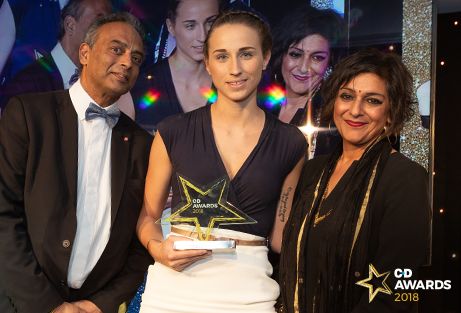 RP Healthcare, Eltham Pharmacy
Ms Bull began her career with no previous pharmacy experience, but has worked her way up from part-time counter assistant to dispenser in less than five years. At Eltham Pharmacy, Ms Bull has earned herself the moniker 'The Wolf' – after the Pulp Fiction character – because of her reputation as 'the fixer' in the pharmacy.
Ms Bull has gone from keeping the shelves tidy and serving customers to completing medicines counter assistant training "in record time". In fact, she began working in the dispensary within six months of joining.
As she stepped up from trainee to main dispenser, the pharmacy has grown from one to four branches and tripled the number of dispensed items in less than three years.
Ms Bull's tenacious approach has not stopped there. She has redeveloped holiday procedures, improved and standardised information governance, manages the pharmacy's social media channels and websites, and mentors pharmacy apprentices. She also steps in as the same-day delivery driver – all on top of her day job.
Described by colleagues as a staff member who's "worth her weight in gold", it's also clear how much patients value her. Because of her dedication and ambition, the superintendent pharmacist says she "will probably end up managing the company one day".
What the judges said
Her willingness to go beyond the call of duty is exemplary.
Pharmacy Staff Member of the Year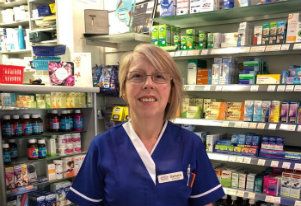 Ms Cobon's career began at Jaysons Pharmacy in Long Eaton, Derbyshire, as a counter assistant with no prior knowledge of pharmacy. Through her dedication and hard work, she was made shop supervisor before being promoted to practice manager of two branches, overseeing 20 staff.
"A happy team is a successful team" is Ms Cobon's motto. To demonstrate this, she introduced a 'staff member of the month' scheme to reward team members, and gets involved in the planning, design and successful delivery of the pharmacy services, such as mini heart health checks.
Under her guidance, the pharmacy became one of the top smoking cessation service providers in the county; she is also a healthy living pharmacy leader and a 'dementia friend'.
She often drops prescriptions to patients' homes and is a valued friend of many customers, having been invited to the weddings and funerals of patients she has supported and grown close to.
Building bridges outside the pharmacy is another of Ms Cobon's priorities. Her regular visits to surgeries have encouraged practice staff to refer patients with minor ailments to Jaysons Pharmacy.
Also Shortlisted
Just over a year after Ms Chamberlain joined the company, she had already completed the Boots leadership development programme and become assistant manager. She leads her colleagues as a patient safety champion and works hard to cater for vulnerable customers.

Ms Parry was commended for helping a patient who was having a stroke. She has completed continued professional development courses and successfully implemented initiatives that significantly increased efficiency and reduced workload pressures during a period of high sickness absence.

Howletts Pharmacy, Ruislip

Counter assistant and delivery driver Mr Nagra stepped up during a challenging time in the pharmacy to ensure he is "an asset" to Howletts Pharmacy and its community. He carried out a stop smoking campaign, built relationships with surgeries and regularly visits vulnerable patients.

Pharmacy assistant Ms Cawthorne ensures vulnerable patients don't go without their medicines, often making deliveries outside work hours and building relationships with GP surgeries to rectify problems caused by changes to the repeat ordering system or EPS processing errors.

Katie Ford, Fortnams Chemist, Lutterworth

Fortnams Chemist, Lutterworth

Trainee technician Ms Ford cares for her patients with compassion and empathy, delivering medicine on foot to patients' houses and helping unwell patients in emergencies. She has improved the pharmacy's efficiency and safety, and overhauled its website and Facebook pages.

Ms Jeavons "eats, sleeps and breathes pharmacy". She joined Boots in 2015 – aged 18 with no college qualifications or pharmacy experience – and three years later is the branch's dispensing assistant, giving advice and screening MUR patients. She is also studying for her MPharm degree.
Health Initiative of the Year
Health Initiative of the Year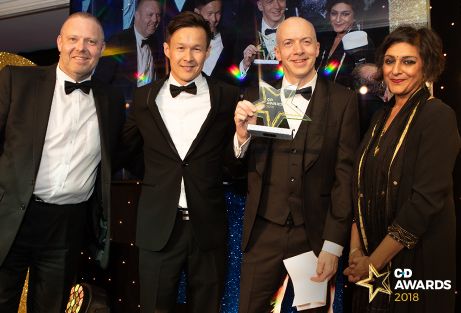 Community Pharmacy Referral Service
Pinnacle Health Partnership LLP with Northumberland, Tyne and Wear LPN, funded by NHS England
There were 300,000 calls to NHS 111 call centres in the north-east of England in the first six months of 2016 – and many of these were for self-limiting conditions. In the past, many of these callers would have sought out GP and A&E services, but the local pharmaceutical network (LPN) recognised the potential for community pharmacists to manage these patients.
This collaborative project put pharmacists at the centre of a multidisciplinary team that redesigned local services, so that for the first time patients with "low-acuity" conditions could be referred from NHS 111 to community pharmacies.
The service went live in December 2017 and in its first three months, local pharmacists saw nearly 3,000 patients – more than 80% of whom were "very satisfied" with their care.
The pharmacies involved have seen increased football and revenue from the service, and pharmacy teams have been motivated by taking part in a wider, integrated service. The pharmacists have strengthened their relationships with other healthcare providers, and by using their consultation and clinical skills, have increased awareness of the expertise that community pharmacy offers.
What the judges said
It's inspiring to see a scheme like this, which makes full use of the sector's potential and reduces NHS pressure in the bargain
Health Initiative of the Year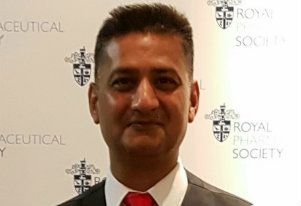 Pharmacy services training
Viral Doshi, London Borough of Hillingdon Public Health
Viral Doshi – who says he is "possibly the only pharmacist working in a local authority in the country" – created a scheme using the expertise of community pharmacy staff to tackle obesity in Hillingdon, north-west London, where levels are among the highest in the capital.
He built on a project developed by Queen Mary University and secured funding to add a patient group direction, to create a community pharmacy weight management enhanced service. This allowed pharmacists to prescribe the weight management drug orlistat to individuals who met strict criteria.
The pilot evaluation included 123 patients with a body mass index above 30. Halfway through the 12-week scheme, 63% of patients were still engaged in the programme and 22% had lost at least 5% of their body weight. By week 12, 40% were still engaged and 82% of these had exceeded the 5% body weight-loss target. This was achieved within National Institute for health and Care Excellence (Nice) guidelines for cost-effectiveness, with a "dramatic increase" in pharmacists' professional profile and of patients' perception of pharmacy staff. 
Also Shortlisted
"Get a Jab, Not Flu" campaign

A Well survey found 47% of patients had never considered the flu jab, so the chain raised awareness of the community pharmacy flu vaccination service in stores, on social media, through a dedicated website and via radio interviews – increasing uptake by 45%.

Health checks for mental health

This LPC made a case for community pharmacy "high street clinics", after identifying that only 28% of local psychiatric patients received physical health checks. Pharmacists became behaviour-change experts, helping patients work towards achieving their personal health and wellness goals.

Pharmacy Care Plan service

Community Pharmacy Future project team

This collaborative project between the 'big four' pharmacy chains – Boots, Lloydspharmacy, Well and Rowlands – supports patients with multiple long-term conditions. Thirty-eight pharmacies in Wakefield and North Kirklees CCGs enrolled 700 patients, developing care plans, setting personal health goals, and offering medication reviews and adherence advice.

Pharmaco Chemists, Higher Openshaw

Manchester has the highest rate of homelessness in the north-west. To make a difference, community pharmacist Ken Agravat worked with two local charities to create a "homeless-friendly service", which has improved partnerships with local GP surgeries and the community.

Smoking cessation service

Dave Edwards, Hywel Dda University Health Board

Dave Edwards enrolled over 80 patients to his level 3 smoking cessation service – achieving a carbon monoxide validated four-week quit rate of around 70% – and provided training that boosted the number of local pharmacies providing the service by a third.

Cornwall and Isles of Scilly LPC

Over 11 months, pharmacies recruited 313 patients and worked with them to improve their confidence to manage their condition. After three months, 98% said they had achieved, or were close to achieving, their health goals – and feedback was "glowing".
Pharmacy Design Award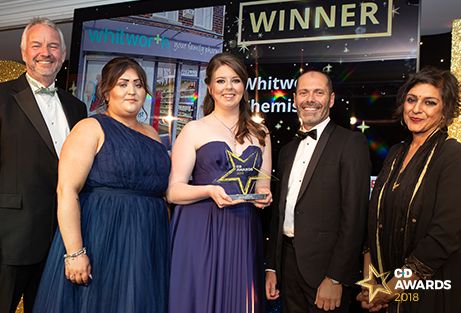 Last refitted over 12 years ago, Whitworth Chemists in Hull needed, according to the design brief, a revamp to create a "professional, modern and friendly environment" and eliminate the "dark and uninspiring" feeling the pharmacy had.
With a budget of £75,000, shopfitters Yorkline expanded the small dispensary and created two consultation rooms, improving the environment for patients and staff. Although the refit overran by six weeks, the team stayed within budget and the result was well worth battling through the problems for.
The Humber Bridge-inspired redesign doubled the size of the dispensary and enabled better, safer workflow throughout the pharmacy. The consultation rooms mean the team can provide new services, including methadone supervision and diagnostic testing, travel vaccinations and sexual and occupational health. Prescriptions have grown by 4% and flu vaccinations have doubled. Meawhile, retail sales have increased by 12%, due to design tweaks such as LED lighting, which has made the pharmacy more inviting to customers.
Local MP Diana Johnson unveiled the new-look premises and praised it as a "great local pharmacy for the local community".
What the judges said
What's as impressive as the refit this pharmacy went through is the impact it has had on services and OTC sales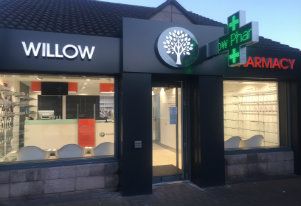 Kathryn Willis wasn't just after a new pharmacy design, but a fresh start for the rebranded Willow Pharmacy in Dunfermline.
After purchasing what had been the Fisher Pharmacy in 2014, Ms Willis drafted plans to expand the premises – which "had the feel of an old bank" – via a two-storey extension to increase floor space and create a less cluttered, more professional-looking pharmacy with a "wow factor".
In 2017, Ms Willis gave the green-light for the transformation to a more efficient pharmacy. The extension has created a more functional consultation room and bigger dispensary, which includes a robot and separate areas for prepared prescriptions and weekly tray dispensing. The outcome is a "huge reduction" in prescription turnaround time.
Counters have been split into sections with dividing screens, with patient privacy in mind. The redesign has seen the pharmacy painted in vibrant colours and fitted with LED lighting, and the new layout has resulted in the business increasing turnover by 25%, due to an increase in prescription numbers and sales of over-the-counter medicines.
Also Shortlisted
Croasdales Pharmacy drew inspiration from all over the world: research from pharmacies in Holland, specialist shopfitters from Romania and fittings from New Zealand. The results reduced the team's stress levels, decreased waiting times, and increased dispensing volume and retail turnover.

Ramesh Patel took a "design-led" approach to capitalise on a newly acquired site's potential. This "night and day" transformation incorporated a robot, a new consultation room and an open retail and waiting area, to make the "dispensary workflow and the customer flow perfect", increasing prescription volume by 25% in five months.

Bannside Pharmacy's 2017 refurbishment was its first in 19 years. The redesign included an open-plan dispensary, another consultation room, new shelving and LED light strips, which resulted in a more efficient workflow and 10% growth in counter sales.

Swalecliffe's previous design was restricting it "from achieving its vision of a model pharmacy". The addition of a consultation room, a checking station and an IT area finally allowed it "to become more service-led and embrace the future of pharmacy".