Winners 2019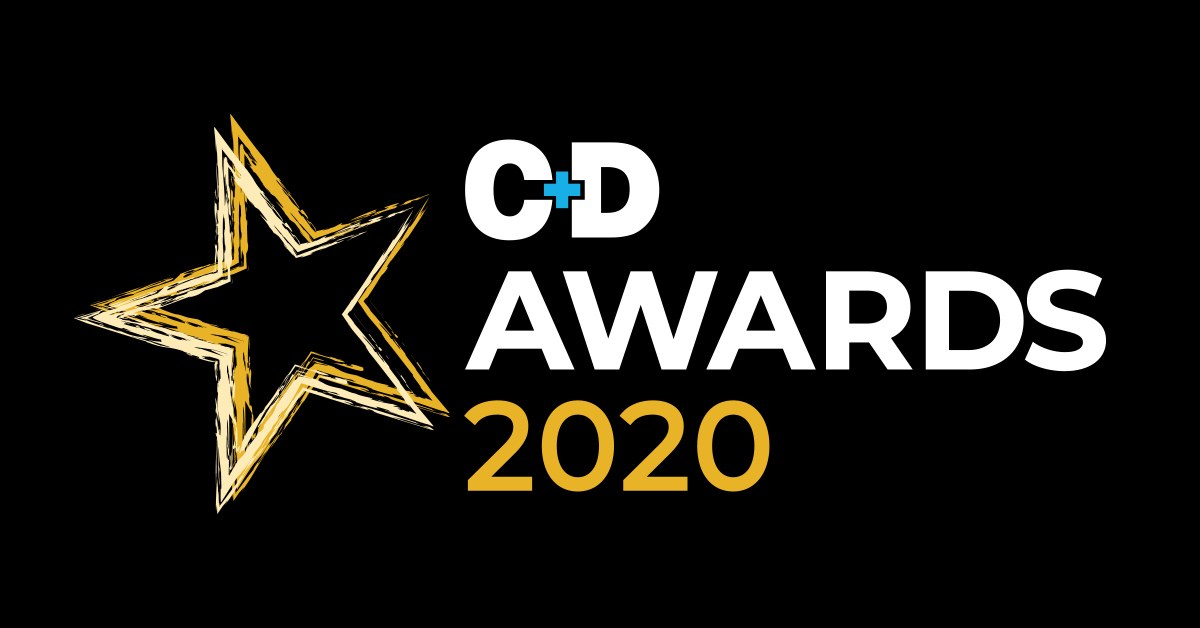 Winners 2019
November 19, 2021
InterContinental London - The O2
Locum of the Year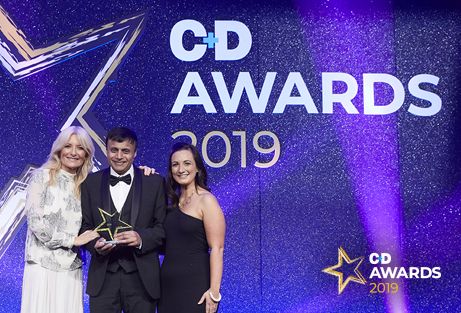 It's not every day that a pharmacist saves a life in the pharmacy. However, Mr Haq has already saved two while working as a locum at Knights Pharmacy's branch in Stockton-on-Tees, Durham.
When a woman with severe allergies was struggling to breathe, he administered an EpiPen and waited with her for an ambulance. The woman came in the next day to thank him for saving her life.
On another occasion, when a patient suffered a cardiac arrest, Mr Haq leapt into action to administer CPR.
But what really sets Mr Haq apart is his focus on delivering an exceptional variety of services, helping to keep the pharmacy profitable despite the tough funding climate.
He generated more than £100,000-worth of income from services in one branch, helping it to make more money than any other in the chain. He delivers over 400 flu vaccinations every year and a significant chunk of the town's sexual health services.
Described by a colleague as "going above and beyond at all times", he is "known for the exceptional care he provides for his patients".
What the judges said
Zia has clearly shown that you can make a difference as a locum pharmacist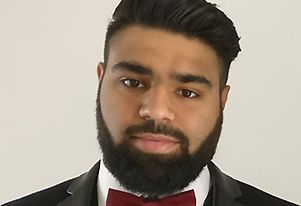 Waleed Mughal has delivered first-class patient care for a private GP practice through organising a medicines home delivery service.
Pharmacy To My Door, an online pharmacy based in Warwickshire, joined forces with private GP practice Concierge Medical to become the exclusive providers of medication to the practice's patients.
After a patient receives a private prescription from the GP at the practice, a Pharmacy To My Door pharmacist contacts them to provide medicines advice. They then send a prescription to the patient via a driver, before sending a text confirming delivery to the practice.
Mr Mughal has also organised a telephone hotline and email address for patients using the service.
The managing director of the pharmacy, Amit Patel, says the service Mr Mughal set up gives the practice and patients "a complete healthcare solution".
One patient review said: "Why don't all patients use this service? I don't need to do anything for my repeat medication…It's made my life so much easier."
It has improved the pharmacy brand and provided a cashflow for Pharmacy To My Door in the wake of NHS funding cuts, which has allowed Mr Patel to "reinvest money into new staff and training programmes".
Also Shortlisted
Lenny Chemist, Lewis Grove Pharmacy, Day Lewis and others

Ms Mohammed promotes health and wellbeing in the community by pioneering health campaigns. She arranges health displays and encourages patient interaction to raise awareness. She also uses her coaching skills to train other pharmacists in delivering medicines use reviews (MURs). In March 2018, she delivered eight MURs in two days to meet a pharmacy's annual target deadline.
Pharmacy Team of the Year
Pharmacy Team of the Year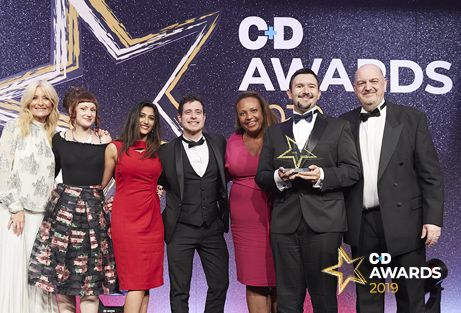 As a Healthy Living Pharmacy with Level 1 status, this Well branch has reached huge numbers of people in Bristol with its health advice, while achieving a phenomenal level of patient satisfaction.
In fact, the team has increased satisfaction on their last patient questionnaire to 92%, while their services ratings have risen to a mind-boggling 100%.
Working collaboratively on healthy living campaigns led by their pharmacist and two healthy living champions, Sarah and Georgia, the team has given advice to thousands of patients.
In their most successful campaign, on eating a Mediterranean diet called 'Eating well, staying well', they had interventions with 520 patients, in which they gave dietary advice to help reduce health risks and reduce the need for prescribing interventions.
They also implemented a triage system with a local GP surgery, Fireclay Health, where the pharmacy team learn from the surgery staff – from wound nurses to practice pharmacists – by regularly exchanging ideas on best practice.
They have also built a strong relationship with the local physiotherapy team, by running a joint fundraising event for the Stroke Association.
What the judges said
The referral process with the local GP practice will be very important going forward. This is a great initiative that should be talked about widely
Pharmacy Team of the Year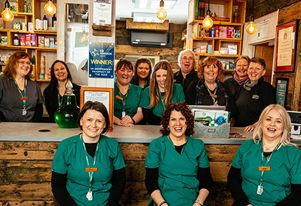 The Health Dispensary has come up with the novel idea of a 'chief happiness officer' (CHO), to oversee support for all staff members.
At a time when the team has come through a major transitional period, having to upskill to match the aspirations of their wellness therapies clinic and pharmacy, the CHO comes in handy. Checking in a couple of times a day with staff, the CHO monitors team morale via a happiness score.
The guiding principle of their brand is 'interaction rather than transaction', so the team has learned about positive psychology via their intern Jen, who has researched the viability of mental health interventions in community pharmacy.
The team has also been working with a business advisor for over a year to better understand each other and to define their roles in a way that suits their new business model.
Their newest full-time employee, 16-year-old Tyla Williams, has truly engaged with their problem-solving spirit. He has researched options for a stroke patient who broke his local dentures and even organised a mobile clinic appointment at his home.
Also Shortlisted
St Chads Walk-in Centre, Kirkby

Since a branch relocation a few years ago, this team have worked tirelessly, striving to deliver exceptional patient care and acknowledge every patient upon entry. As a result, they have increased the number of prescription items from 9,500 a month to 15,000.

The drivers at online service Pharmacy To My Door do more than just deliver medicines – all nine have had dementia training. Their vans have been fitted with snow tyres, so they can complete all deliveries, even crossing ice. When they arrive, they make sure vulnerable patients have heating and sustenance, stoking fires and buying staple foods.

Since 2015, the team at Kepple Lane Pharmacy has raised over £10,000 for charities, including Macmillan Cancer Support, Alzheimer's Research UK, the British Heart Foundation, and Cardiac Risk in the Young, as well as local causes close to their hearts.

By investing in a two-pharmacist model, Eilbeck Pharmacy has flexibility and can afford more patient-centred care, working on an "always available" ethos. The additional pharmacist allows for the pharmacy to cater towards the demands of two large surgeries and clinics located within the same building.

Silver Street, Bradford-on-Avon

The team at this Day Lewis branch worked closely with their counterparts, a nearby sister pharmacy, to share an uneven workload. While the other team, based in a health centre, were struggling to handle 20,000 items per month, the Bradford-on-Avon team had only 5,000. Now, both pharmacies are doing 13,000 items, relieving pressure on one while providing opportunities for the other.
Pre-registration Graduate of the Year
Pre-registration Graduate of the Year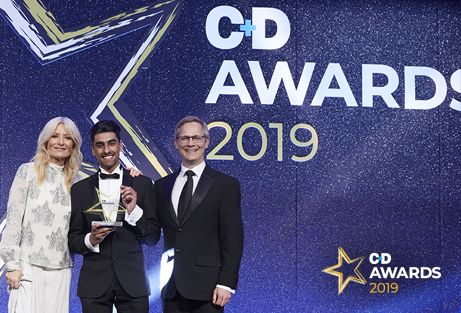 Imaan Healthcare, Cathedral Pharmacy, Oldham
The impact Mr Bukera made in his first year was so significant that he has diarised his work so the company can inform their programme for future pre-regs with his experience.
He works across three settings each week: the pharmacy, a GP practice and a dementia care unit. Mr Bukera liaised with staff across all of them to optimise his patient care, through triangulating patients and optimising medicines. For elderly patients, his hard work deprescribing reduced their side effects and improved their quality of life.
Through his "polite manner, exceptional communication skills and perfect professionalism" he aided the pharmacy's relations with the GP practice and the dementia care unit, his company's head of training said. The GPs now have a greater respect for the pharmacy team and communication from the practice has improved.
He "never says no", even getting up at 5am to help the company with its Pharmacy Show stand.
What the judges said
He has exceeded all expectations in the course of his work
Pre-registration Graduate of the Year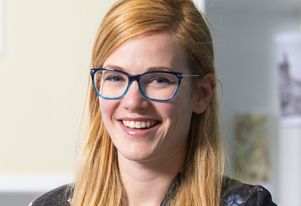 Whickham Pharmacy, Newcastle-upon-Tyne
Ms Boxer is a dementia champion in the fullest sense, having trained more than 300 new Dementia Friends during her pre-registration year. This involved securing permission from the University of Sunderland to train students on the MPharm, nursing and paramedic courses.
Within her pharmacy, she improved its care of elderly patients by designing and implementing an audit to identify those on medication that resulted in a high anticholinergic burden. The pharmacy referred all the patients Ms Boxer identified to their surgery.
Taking advantage of another training opportunity, Ms Boxer took an online learning course so she could run an event on the early warning signs of pancreatic cancer, which led to other branches in the chain taking part in the campaign.
"We should do our best to educate ourselves on patients of all backgrounds" to provide the best care possible, Ms Boxer says. To underline this point, she is learning sign language.
Also Shortlisted
Mr Chalmers has been the driving force for two in-store charity events, a local health campaign to tackle childhood obesity, and a toy donation drive for local disadvantaged children. No wonder he was selected by Boots to represent the multiple at the Aston University careers fair.

Ms Patel's leaflets educating patients who take antidepressants on lifestyle management have been distributed to more than 50 pharmacies. Her audit of customer service and waiting times led to a company-wide efficiency improvement on dispensing scripts, making it easier to identify waiting EPS scripts and reducing dispensing errors.

Ms Joy developed her pharmacy's relationship with their adjacent GP surgery by arranging to work some shifts in the practice. She used this position to tackle medicines shortages by arranging alternative treatment from GPs when necessary.

Having moved to the UK from Kenya in 2017, Ms Shah had a lot to absorb during her first year in the country, before she even reached the pharmacy. Her positive attitude and initiative made her an indispensable member of her team.

Knights Pharmacy, Cleadon Park, South Shields

Recording over 50 pharmacy interventions every month, this pre-reg has prevented two instances of methadone overprescribing. His hard work has seen the pharmacy's dispensing volume rise by 5,000 items a month during his tenure.

Bedminster Pharmacy, Bristol

Ms Yip took the pharmacy into the public domain with a blood pressure stand at a local health centre. She also led a campaign against pancreatic cancer through encouraging staff to train online, raising awareness through social media and liaising with a local Wetherspoons pub.
Above and Beyond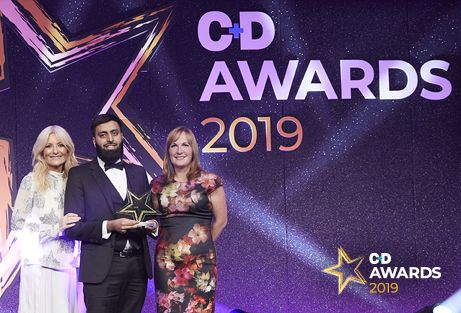 Horne Street Pharmacy, Halifax
Hassan Riaz went above and beyond by ensuring a patient got the medical help he desperately needed and could get safely home from hospital afterwards.
Pharmacist Hassan was alarmed by the symptoms of one of his elderly patients when he came into the pharmacy. "He was clearly disoriented, his eyes suggested jaundice, he had clear hypotension and was passing blood in his urine," says Hassan.
He knew the man needed to get to hospital straight away, and called for an ambulance, even though the patient protested that he didn't want to "trouble anyone". The man was worried about how he would get home, as he had no family nearby, so Hassan gave him £10 for the return journey. While in hospital, the doctors gave up on him twice, but he ultimately survived.
A few weeks later, the patient returned, having had treatment for sepsis and jaundice. Thanks to Hassan's action he is well and "adamant I saved his life".
Pharmacy Staff Member of the Year
Pharmacy Staff Member of the Year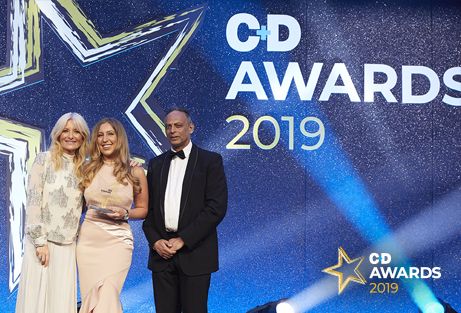 Knights Pharmacy, Crossfell Pharmacy, Middlesbrough
Ms Harper has risen through the ranks at an astonishing rate, from trainee dispenser to pharmacy manager in just a few years.
In a pharmacy that was suffering from multiple senior staff resignations and declining item figures, she battled to build a team. It is now gaining around 100 electronic prescription service nominations a week. On top of this, she has shifted the focus of her team from dispensing to services.
In her search to improve patients' health and wellbeing, Ms Harper discovered an opportunity to vaccinate primary school teachers. Her pharmacy staff have since vaccinated those working at two schools, with more requests for services coming in every week.
Meanwhile, Ms Harper also implemented a text messaging system that notifies patients when their prescriptions are ready to collect. It is also used to notify patients of upcoming services, such as medicines use reviews or flu vaccinations.
Under Ms Harper, Crossfell Pharmacy has become a training hub for new starters in the area. She "champions the progression of every colleague and takes an active role in their coaching", her area manager says.
What the judges said
Amy has demonstrated how she can think outside of the box, bringing pharmacy to the people
Pharmacy Staff Member of the Year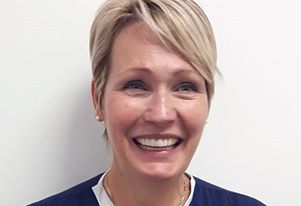 Ms Parsley has gone beyond the call of duty by looking after a patient with dementia when no one else could.
The patient was losing weight and couldn't remember when to take her medication – she would take it all in one go if given a dosette box.
While the patient resisted Ms Parsley's attempts to get the local GP practice or social services involved, she was always happy to come to the pharmacy.
Ms Parsley hit on the idea of delivering the medicine along with her breakfast. Each morning, the patient's carer guided her to the pharmacy and Ms Parsley gave her the morning tablets along with porridge and a cup of tea, handing the patient's evening medicine to her carer.
If the individual appeared later in the day because she had forgotten her breakfast visit, Ms Parsley would walk her home.
The trust Ms Parsley gained eventually allowed her to persuade the patient to go to the GP, which led to her entering full time care. She even helped the patient to pack for the move. "I can still go and see her now and I know that she is safe," Ms Parsley says.
Also Shortlisted
Well Pharmacy, Keele University

During his summer break, Mr Brannen put in extra shifts to lead the branch through an update to a new company policy called 'best in class'. This involved overhauling their monitored dosage system by typing up handwritten patient records to make them less ambiguous.

After one of Ms Davies' regular patients was diagnosed with lung cancer, she called him regularly to check he had everything he needed. When he was struggling to source an item, she contacted the GP and the manufacturer to find it. He was so moved by her care that he made the first trip out of his house in weeks to thank her in person.

Lloydspharmacy, Hemel Hempstead

With no previous pharmacy experience, dispenser Ms Dillon worked her way up from counter assistant to dispenser and is now planning to train as a pharmacy technician. Dedicated to helping patients at any opportunity, she delivers medicine and even pints of milk to the housebound.

Clackmannan Pharmacy, Clackmannan

Having worked her way up from trainee dispenser to dispensary supervisor in just a couple of years, pharmacy technician Ms Clysedale has increased the branch's business by growing its monitored dosage system provision, leading the smoking cessation service and supporting training of three new starters.

Ms Johnson has worked in this Lloydspharmacy branch for 41 years, starting as a sales assistant and working her way up to an accuracy checking technician. Over this time, Ms Johnson has been pivotal in training pre-reg pharmacists, building relationships with the neighbouring health centre and ensuring the smooth running of the dispensary.

Dean and Smedley, Swadlincote

After completing the Mary Seacole leadership programme, Ms Jubb has not only progressed from dispensary manager to an accredited checking technician, she has also developed a substance misuse offering, building the needle exchange uptake to 80 patients, as well as introducing a repeat prescription service.
The Training and Development Award
The Training and Development Award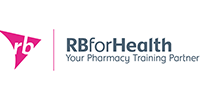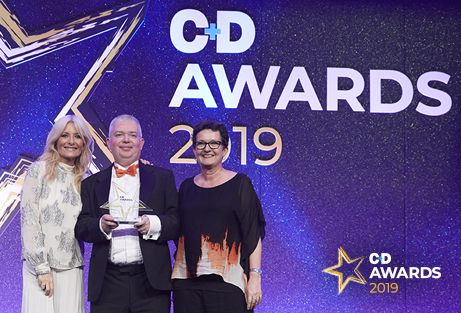 Pre-registration pharmacist training
Kamsons Pharmacy takes the annual challenge of attracting and developing 20 of the best pharmacy graduates seriously. Its cohort achieved a 100% pass rate in the GPhC pre-registration exam in 2015 and 2016, and beat the GPhC average in 2017 and 2018.
The strength of its 15-year-old programme lies partly in having built up a wide variety of partners, such as hospitals associated with Health Education London and South East.
In exchange, Kamsons offers an over-the-counter training roleplay day, on a Sunday in a closed pharmacy, in which students take turns to play medicines counter assistant, a pharmacist and a patient. The 'patient' plays dead in the event of any serious mistakes.
Nearly half of pharmacist managers with Kamsons and many tutors began at the company as pre-registration trainees, creating a positive cycle of training and recruitment.
At the heart of the programme's success is how it builds the relationship between the pre-registration trainees and their tutors, who volunteer for the role with no financial incentive.
One trainees says: "Kamsons isn't a company, but a family where you always feel welcome."
What the judges said
An excellent model of cross-sector integrated training unique for pre-registration pharmacists
The Training and Development Award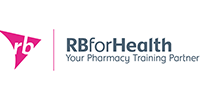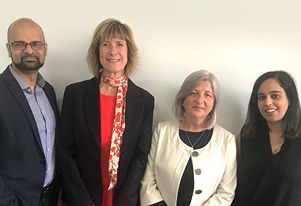 Pre-registration pharmacists training
Health Education England London and South East (HEELaSE) and the Pharmacy Training Company
HEELaSE has developed the first pharmacy tutor training course that allows pharmacists and pharmacy technicians across primary and secondary care to learn in the same environment, forming new networks and sharing experiences.
Partnering with the Pharmacy Training Company, who were the first to offer online pharmacy training, HEELaSE has so far trained 411 pharmacists and pharmacy technicians.
The 10-month programme includes placing trainees in GP surgeries, with some working part-time across multiple practice areas. This has naturally developed the links between community pharmacy, hospital and general practice.
Not only does this allow HEELaSE to feed significant practical insight to the next generation of pharmacists, but it also means that other healthcare professionals have witnessed first-hand the value that pharmacy brings to healthcare. One tutor on the course even invited GP trainees to spend time in a pharmacy.
"The course gave me the confidence to change my management approach towards the whole team, to become more receptive to other ideas," says one former student.
Also Shortlisted
'Best practice' training events

For the past two years, Tees local pharmaceutical committee has been holding bi-monthly events to enhance the capability and confidence of pharmacy teams in supporting patients with mental health, physical health and learning difficulties. These help to identify areas where community pharmacy is most needed.

PharmaCare Pharmacy, Walsall

This new team organised a daily 20-minute skill swap to harness individuals' knowledge, with the aim of bringing the whole team up to scratch. It worked so well that they now deliver free training to care home staff, and have grown the business from the ground up in just three years, now dispensing 12,000 monthly items.

Patient education sessions

Green Light Pharmacy, Camden CEPN and Community Matters

Partnering with a local GP practice, pharmacy staff jointly ran 12 workshops in 2018 to educate the public on self-care, with the aim of reducing pressure on GP appointments and A&E departments. The sessions were attended by 72 patients and carers.

Team development initiatives

The Priory Community Pharmacy, Dudley

At the pharmacy's 'Update Tuesdays' sessions, each team member – including the pre-registration trainee and locums – present a topic to learn from each other. The team also invites a student in for work experience almost every day of the week, feeding into their pre-reg pharmacist programme.

Pre-registration training programme

The independent pharmacy group decided to give their pre-registration trainees more clinical experience. They now offer pre-regs six to nine months in community pharmacy, three to six months in a GP practice and, where possible, time in another setting, such as a care home or a mental health facility.
Community Pharmacist of the Year
Community Pharmacist of the Year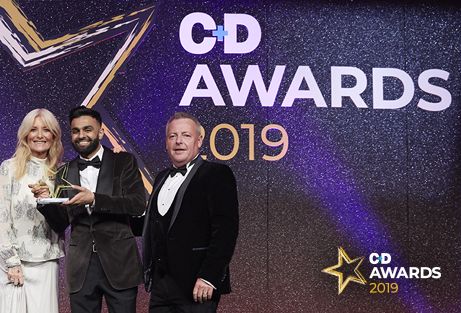 Mr Mellick is a pharmacist with many hats, not only working in the dispensary, but also hosting anticoagulation clinics and championing mental health issues. On top of this, he is also an author, speaker, and mindfulness and cognitive behavioural therapy coach.
Mr Mellick ran his own mental health campaign last year. He has written a collection of self-help books on wellbeing and produced a supporting mental health website, fitrahdesigns.com.
Meanwhile, his anticoagulation clinics at the pharmacy, for which he conducts warfarin checks, save patients from lengthy waiting for appointments and reduce pressure on local GPs.
Working with other healthcare professionals, as well as charities, schools, counsellors and psychologists, has enabled Mr Mellick to create an inviting in-store environment that has engaged more patients with the idea that pharmacies are effective healthcare centres.
His collaborations include speaking at schools on mental health, conducting career sessions, and exhibiting at fairs to showcase the work pharmacists are doing. He also gives talks at local council groups, with the pioneering aim of building bridges between religious organisations and healthcare centres.
What the judges said
Impressive commitment and willing to look for other opportunities to provide a better healthcare experience for patients
Community Pharmacist of the Year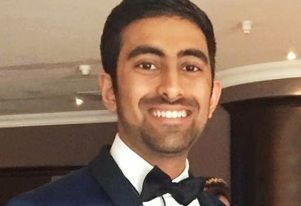 Lloydspharmacy, Northampton
Mr Patel has shown a lot of initiative for a relief manager pharmacist after just over one year on the job.
From the very first week after qualifying, he was tasked with helping to rescue a troubled pharmacy facing an upcoming NHS England visit. From processing controlled drugs that had been stolen in a robbery, to gathering documentation for a staff disciplinary, Mr Patel helped prepare his pharmacy to pass the inspection.
At another branch, he overheard a patient saying she had wrongly had all her teeth removed at a young age after an oral cancer misdiagnosis. Mr Patel spent a whole weekend researching potential dental solutions, then collaborated with a dentist and a maxillofacial surgeon to come up with solutions that have the potential to change the patient's life.
Turning his attention to services, over four months he completed 175 MURs to help a pharmacy to hit its annual target.
All the while he was looking after several pre-registration students. One colleague says these trainees "would not have passed their exam without his help and support".
Also Shortlisted
Tesco Pharmacy, Gateshead

From providing emergency supplies to patients who were stranded after a fire, to travelling to Scotland to deliver 100 flu vaccinations in two days, Mr Johnson has worked tirelessly for his community. After driving testing for chlamydia and gonorrhoea in his pharmacy, 20% of patients using the service tested positive for a disease, whom he was able to advise and treat.

Superintendent Mr Bagga took the opportunity of a relocation to overhaul a struggling pharmacy, focusing on its design and workflow. Over time, he hired nine more members of staff. He also nurtured the pharmacy's relationship with Wessex clinical commissioning group, which funded a minor ailments course for two of his pharmacists.

This branch manager has had a unique impact on palliative care in her deprived community. Her pharmacy offers 24-hour on-call cover, out-of-hours dispensing, and support for a children's hospice. She has personally identified signs of cancer in two patients, who have both since successfully beaten the disease.

Knights Norchem, Llay Pharmacy, Wrexham

Relief pharmacist Ms Barnwell developed a private flu vaccination service for local schools and colleges, resulting in more than 800 staff receiving jabs. A role model to pharmacy teams, all the branches she has worked in have seen an increase in dispensing volume and service uptake.

By collaborating with a local GP surgery, Mr Al Hassan helped developed a triage system to treat minor ailments in the pharmacy, reducing pressure on GPs. Together, staff at the pharmacy and the practice held 2,500 conversations on healthy living over a year.

Liam has improved integration with local GPs, who now signpost between five and 10 people daily to him for minor ailment consultations. He's also a true team motivator, with three of his staff on dispensing courses and his pharmacy technician studying for accuracy checking accreditation.
Manager of the Year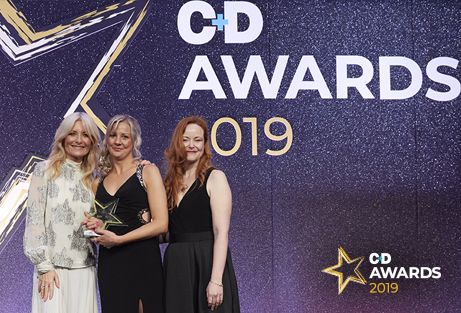 West Elloe Pharmacy, Spalding
From a Saturday assistant at the age of 16, to managing an independent pharmacy at the cutting edge of dispensing, Ms Lucas's career has come a long way.
She flew through training programmes to become her previous employer's youngest ever accuracy checking technician at age 21, before working her way up to branch manager at just 25.
In the last four years at her current pharmacy, she has upheld its motto of "innovation, innovation, innovation". Her efforts were rewarded with a GPhC rating of 'good', an accolade awarded to only 17% of pharmacies between 2013 and 2016.
Under her management, the pharmacy's innovations include upgrading the dispensary robot and introducing a 24-hour automated prescription collection point, which led to 2,000 automated pickups a month. She has also restructured the staff base, refocussing the dispensary around accuracy checking technicians, and reviving efforts to promote under-used services.
But Ms Lucas says her proudest achievement is the apprenticeship programme based around her own experience. It involves recruiting trainees from local schools and training them up from healthcare assistant to management over a period of as little as four years.
What the judges said
The type of pharmacist who champions this profession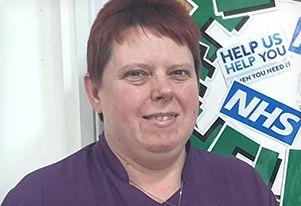 Knights Pharmacy, Oakwood
Ms Woodgate has rapidly progressed from humble beginnings on the pharmacy counter to dispenser, pharmacy technician, accuracy checking technician and now manager of a team of 12 in one of her chain's busiest pharmacies.
Her efforts to root her pharmacy at the centre of her community have seen her open a food bank for the vulnerable, gathering donations of meals and toiletries from customers in big, tinsel-adorned baskets.
The project, 'Hunger knows no season', saw her receive a letter of thanks from shadow minister for early years, Labour MP Tracy Brabin.
Ms Woodgate also led a pharmacy campaign to raise awareness of pancreatic cancer, through purple products, which received recognition from charity Pancreatic Cancer Action.
Her passion has seen the proportion of patients who have nominated the pharmacy via the electronic prescription service rise from 45% to 95%, through incentivising staff with tally charts and prizes.
Added to all this, Ms Woodgate recently started remotely managing a second pharmacy in the nearby city of Leeds.
Also Shortlisted
Well Pharmacy, Lawton Road

Mr White led his small team to vaccinate more than 1,000 people against flu last year. In just six months, he oversaw the pharmacy dispense more than 94,000 items and secure 75,000 over-the-counter sales. He has mentored his team through clinical professional development, with several becoming level 3 pharmacy technicians.

Lloydspharmacy, Ramsbottom

With many staff on the verge of leaving when he arrived six years ago, Mr Ali's pharmacy is now thriving thanks to his attentiveness – from visiting a colleague in hospital who suffered a heart attack, to ordering extra stock for a cancer patient to assuage her fears of a Brexit-induced medication shortage.

Lloydspharmacy, Greater Manchester

Ms Battersby consistently goes above and beyond, answering calls when she's off work and running competitions between branches with prizes paid out of her own pocket. When a delivery failed and a patient was left without urgently needed medication, she delivered it by paying for a taxi.

Well Pharmacy, Kent, Sussex and south coast

This regional development manager looks after the company's largest area. He regularly visits every branch to get stuck in by relieving pressure at busy times, serving patients, putting away stock, and even giving pharmacies a dust.

Dean and Smedley, Swadlincote

As manager of his branch for 19 years, Mr Eaton has monitored the health of families down the generations, developing enhanced services such as emergency hormonal contraception and a needle exchange, while simultaneously working both as a pharmacist and head office senior manager.

For Christmas this year, Ms Evans' pharmacy received over 40 boxes of chocolate and biscuits from patients, showing their affection for the team. Amanda has raised hundreds of pounds for charity, bought sleeping bags for the homeless and attended funerals of longstanding patients.
Online Initiative of the Year
Online Initiative of the Year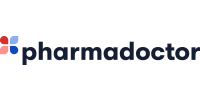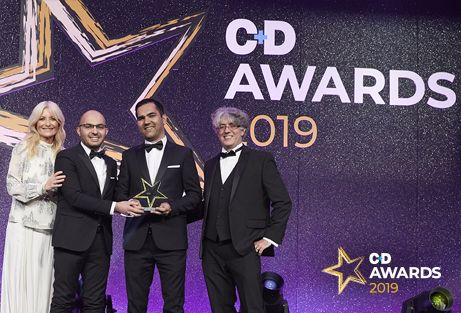 Pharmafocus describes its digital platform as providing websites to community pharmacies at affordable prices. It has levelled the online playing field for independents, who often don't have the financial means to compete with the larger groups digitally.
Hundreds of independent pharmacies use their services to automatically display and detail exactly which services and products they offer, as well as publishing news and annual survey results.
Customers can now engage with these pharmacies in all kinds of ways online. They can nominate the pharmacy for electronic prescriptions, order repeat medication, book services  such as flu jabs and travel clinic appointments, and even chat live with a member of staff.
All this saves valuable time for pharmacists and has helped increase patient uptake of private and NHS services, helping pharmacists boost alternative revenue sources.
For example, one pharmacy used to get a high volume of calls regarding travel vaccination prices and availability. Now they display this information alongside a booking facility on their website, so customers get all the information they need beforehand, leaving pharmacists more time to spend on patient care.
What the judges said
This initiative gives all pharmacy contractors an opportunity to have an online presence
Online Initiative of the Year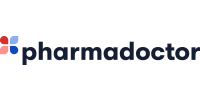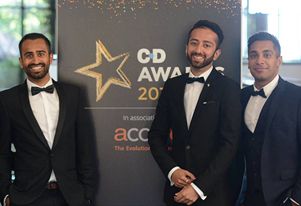 Online platform and webinars
Team PreReg's live online video conferences train the pharmacists of the future from the comfort of their homes.
In the webinars, the training provider shares best clinical practice and tests learning. So far, all their webinars have been rated five stars on average, with 92% of viewers watching the entire video, showing that students are engaged for the duration.
While users can access the webinars after the event, half of those registered for each webinar log on while they are live.
Over 2018, Team PreReg supported 800 pharmacy students through their platform. Healthcare professionals have also joined onto their webinars to develop their knowledge and to help with their CPD.
What's more, they don't restrict numbers on the platform, and use the videos to market their other training resources.
Also Shortlisted
Mental health and wellbeing website and campaign

"From darkness to light." This is the mantra that brought Boots pharmacist Mr Mellick through when he was suffering from anxiety and depression following a needlestick injury. The phrase launched his website, which he uses to spread a message of positivity and to spark conversations about mental health with patients.

What Do You Call It? Campaign

Midcounties Co-operative Pharmacy

To coincide with the launch of the first Viagra P medicine, the Midcounties Co-operative group set out to de-stigmatise erectile dysfunction. It produced a video of men saying the words they use to describe their penis – "willy", "love rod", "Mr Happy" – with the phrase "whatever you call it, feel good about it".

Paperless pharmacy solution

Douglas Pharmacy, London and Voyager Medical

Managing director Mike Bereza has digitised his pharmacy in London to make it 90% paperless. This has reduced errors and pharmacy staff stress levels. As he can manage the pharmacy remotely, it has even enabled him to go on the occasional holiday and plough revenue back into services.

Lindsay & Gilmour Pharmacy support office

Lindsay & Gilmour increased their online presence to engage with a younger generation and promote services such as flu vaccinations. They have become an established voice across the main social media channels, with one LinkedIn blog post receiving over 4,500 views.

With the Falsified Medicines Directive coming into force in February 2019, PharmData created software to help pharmacies get compliant with the EU law at low cost. Due to the uncertainty around the directive, there was no minimum term contract.

VirtualOutcomes provides 15-minute, easily accessible online training courses and links to free leaflets, posters, podcasts and patient materials for pharmacy teams. Partnering with the likes of Diabetes UK and Cancer Research UK further varied their offering.
Pharmacy Design Award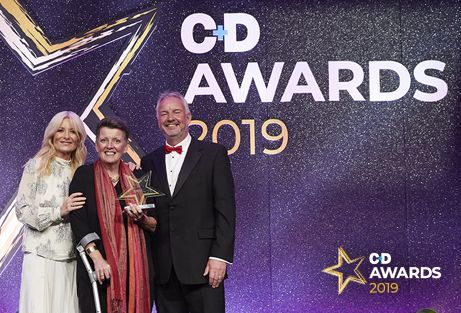 When pharmacy director Nathan Raymond purchased Mendus Pharmacy, which had been running for over a century, he found a team working in a space with some serious layout issues.
The pharmacy had two entrances, resulting in a 'corridor effect', with locals using it to walk through from the car park to the main street. It also had two separate dispensaries, which was problematic when handling confidential patient information or large amounts of stock.
Not wanting to compromise footfall, the main entrance has been made more central, improving the flow through the shop floor, and the two dispensing areas have been linked.
But the real 'wow' factor is the retail area, where features have been updated to retain their traditional feel with a contemporary twist. Old pharmacy bottles have been turned into a chandelier and glass retail shelves sit within classic wooden units.
Thanks to the refit, retail sales and dispensing volume are increasing, staff enjoy a less stressful workflow, and the store has recently been selected by the local health board as a flagship pharmacy.
What the judges said
A novel and creative approach to pharmacy design has been combined with tackling some obvious operational challenges with great success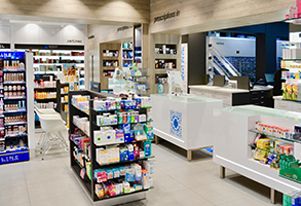 Sharmans Pharmacy, which first opened to the community in 1899, has blossomed in recent years.
A refit has not only turned it into a futuristic design dream, but has also boosted retail sales by £10,000 per month and services income by 10%.
It also solved a bottleneck at the prescription counter, thanks to which monthly dispensing volume rose from 3,500 items in 2003 to 15,000 items today.
The new dispensary has been designed around safe and efficient workflows, with capacity for 25,000 items per month. A robot keeps the pharmacy's stockholding low and allows the team to dispense more items with fewer staff, freeing them up to spend quality time with patients.
Customers are greeted by six terminals spread across the width of the pharmacy, with the increased capacity allowing the pharmacy team to expand their clinical services. The team administered nearly 1,000 flu jabs last year, as they were able to have two clinics running at once.
Also Shortlisted
'Essential pharmacy' concept store

Well Pharmacy, Northenden

Well Pharmacy has developed its first 'essential pharmacy' concept store, with five more to follow in 2019. Partnering with designers Your Studio, they used a £1 million budget for a transformation that includes opening up the dispensary so patients can see what happens inside, inspired by open-kitchen restaurants.

Guy's Hospital outpatient pharmacy

Lloydspharmacy designed a bright, modern and spacious pharmacy on a carefully chosen site on a main hospital corridor, for ease of patient access. A dispensing robot maximises storage space, as it is four times denser than normal shelving.

When relocating, H Shackleton bought the site across the road – which they then cleared to build three retail units and six flats, as well as a new pharmacy. The pharmacy features parking, disabled access, and a long counter that allows several customers to be served simultaneously, while protecting their privacy.

During a wider renovation of an 1883 Grade II-listed hospital, this pharmacy design used a £180,000 budget to creatively overcome challenges such as no ceiling, no IT connections, no plumbing and asbestos concerns that meant internal structural walls couldn't be altered.

A well-executed pharmacy design has helped this team grow. It now has two consultation rooms, one with a bed, to further their clinical offering. Separate 'prescription and advice' and 'collections' sections have further improved patient service.

This market town pharmacy had a long overdue refit, bringing its functionality into the 21st century by increasing dispensary space from the size of "a postage stamp" to one with room to develop the business, while paying homage to its history by keeping its antique counter.