Digoxin is commonly used in the treatment of heart failure and other heart conditions, including atrial fibrillation and supraventricular tachycardia. Heart conditions are often complex and as a result are associated with comprehensive drug regimens.
Medicines use reviews (MURs) for patients with heart conditions can not only ensure the patient is receiving the appropriate treatment, but reduce the risk of potential adverse reactions. This risk is amplified for medication with a narrow therapeutic index, such as digoxin.
How does digoxin work?
Digoxin is a cardiac glycoside. These were once used as a first-line treatment in heart failure and atrial fibrillation. However, they have since been replaced with newer synthetic agents that have been shown to have fewer side effects and better patient tolerability, such as angiotensin-converting enzyme inhibitors and beta blockers. Digoxin is often reserved for patients who are unable to tolerate these other medications, but it can also be used in combination with other treatments.
It is important you understand how digoxin works, as this not only improves your knowledge of the medicine, but is a question your patients may potentially ask.
You should be aware that digoxin has two main mechanisms of actions:
It inhibits the sodium-potassium ATPase pump, resulting in increased intracellular calcium, which increases the myocardial contraction. This mechanism is known as a positive inotropic effect and is beneficial in treating heart failure, as directly increasing the heart's contractile force helps to ensure adequate blood is being pumped around the body.

It affects the electrical conduction system of the heart. This is a negative effect that reduces conductivity within the atrioventricular (AV) node, slowing the overall heart rate. This is a beneficial effect of digoxin in the treatment of tachycardia and atrial fibrillation.
What do you need to know about patient dosing?
It is important to establish if the patient is taking the correct dose and if they are adhering to their prescribed treatment regimen. Asking questions – such as when they last missed a dose, or if they have had any problems with their digoxin – can help provide insight into the patient's condition management.
The dose of digoxin should be adjusted individually for each patient according to age, lean body weight and renal function. In atrial fibrillation and atrial flutter, digoxin is often given initially at a higher loading dose (known as rapid digitalisation) and then patients are maintained on a lower maintenance dose. No loading doses are required in heart failure.
Digoxin is usually taken once daily, with or without food, and you should recommend that it is taken at the same time every day.
What advice should you provide patients taking digoxin?
Digoxin has a narrow therapeutic index, meaning that adverse drug reactions are common. It is important to make patients aware of monitoring they will require throughout treatment, to ensure digoxin levels are within a therapeutic range.
In addition, you should stress the potential factors which may provoke digoxin toxicity – this can include incorrect dosage, renal dysfunction (as it is primarily eliminated by the kidneys) and electrolyte disturbances (due to vomiting, diarrhoea, excessive sweating or certain medications).
You should counsel patients that during digoxin treatment, they may experience some common side effects such as: nausea, diarrhoea, vomiting, headache, dizziness, skin rash and mental changes (such as disorientation, confusion, forgetfulness, delirium, psychosis, depression, hearing or seeing things that are not there, and fits).
Patients may not link any issues they are experiencing to their digoxin, so you should ask if they have had any recent problems with their general health, as this may help uncover side effects related to digoxin use.
If side effects are raised by a patient during the MUR, it is important to check if the patient is unwell, as other illnesses may affect digoxin levels in the blood. In addition, noticing side effects may be indicative that patients are not receiving the correct dose, and dose adjustments may be necessary.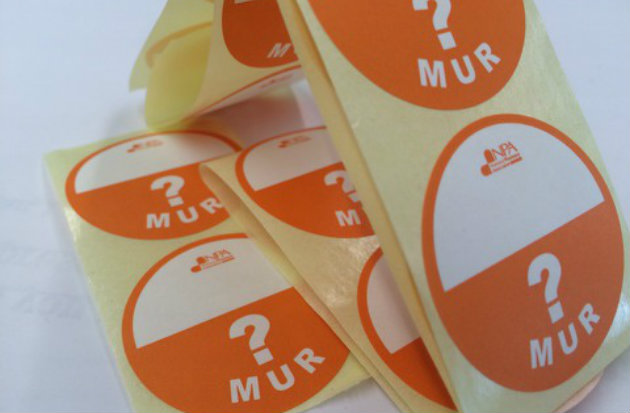 During the MUR, you should make the patient aware of the signs and symptoms of digoxin toxicity. These are similar to the side effects of digoxin described above, but they are usually more frequent and more severe. Cardiac effects can also occur, including arrhythmias.
Although patients may have different individual targets, it is generally considered that plasma-digoxin concentrations required for a therapeutic effect are usually between 0.5-2.0 nanograms/ml. Although you will not be measuring this in the community pharmacy setting, patients may ask you about their results, so it is important to be aware of 'normal' ranges.
To help patients avoid any potential digoxin toxicity, you should advise them to attend appointments for regular monitoring of serum urea and electrolytes, renal function, heart rate and blood pressure. Doses may also need to be adjusted if the patient becomes unwell during treatment, as this can affect electrolyte balance.
You should advise patients to promptly book an appointment with their prescriber if they experience worsening symptoms, and emphasise the importance of not missing any scheduled monitoring appointments. If during an MUR you suspect that a patient is presenting with symptoms of digoxin toxicity, you should refer them immediately to A&E.
Contraindications and cautions
There are some instances where the use of digoxin is contraindicated, such as in patients diagnosed with any of the following conditions:
ventricular tachycardia
ventricular fibrillation
supraventricular arrhythmia
intermittent complete heart block
second-degree atrioventricular block and hypertrophic obstructive cardiomyopathy.
Digoxin should also be used in caution in patients with:
Hypoxia – oxygen-deprived tissue – and electrolyte disturbances (including hypokalaemia, hypomagnesemia and hypercalcaemia) due to increased risk of toxicity
Severe respiratory disease and thyroid disease
A range of heart rhythm disorders (collectively known as sick sinus syndrome)
Recent myocardial infarction – when blood flow decreases or stops to a part of the heart
Women of child-bearing potential should be informed that dose adjustments may be required during pregnancy, and you should advise them to seek advice from their prescriber if they become pregnant during treatment.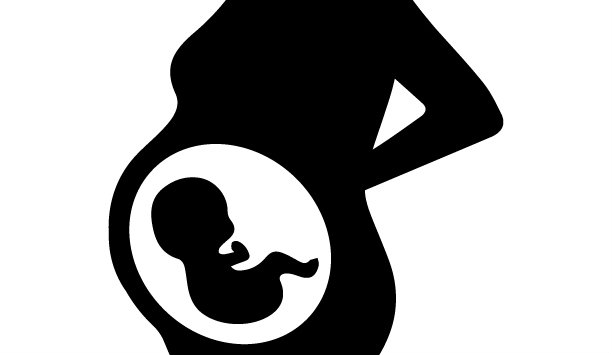 During the MUR, you should consider if any of the patient's other medications will have an effect on digoxin levels, as some medicines may either increase or decrease digoxin serum levels. For example, medicines that cause hypokalaemia, such as diuretics, may also increase sensitivity to digoxin.
For further information: