Next Tuesday (May 2) is World Asthma Day – an annual event that aims to improve asthma awareness and care around the globe. As pharmacists, you have an opportunity to take part and help promote patient care using your specialised knowledge and services.
Asthma is a common condition faced in the pharmacy, with many prescriptions dispensed each day. Other than dispensing medication, you will typically help asthma patients by providing ad-hoc counselling or offering structured review services through the new medicine service, chronic medication service or a medicines use review (MUR).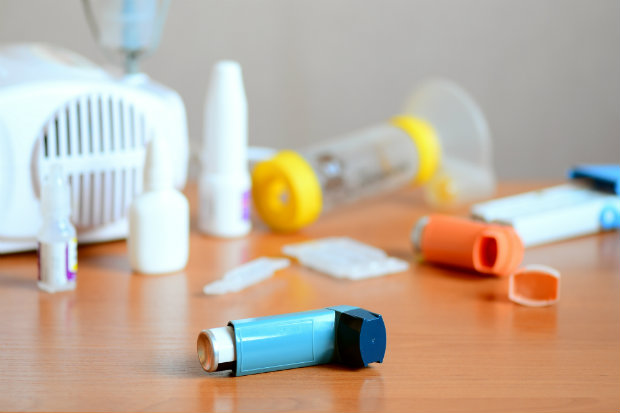 To help improve the counselling you provide, C+D's clinical editor Kristoffer Stewart will be visiting Kingston University on World Asthma Day to create a range of asthma learning resources for pharmacists and pharmacy staff. These resources will aim to explain the correct use of a range of inhalers, while answering some of the questions commonly asked by asthma patients in the community pharmacy setting.
How can you get involved in World Asthma Day?
Join a campaign
Another way you can promote good asthma care is by joining a social media campaign. For example, Teva's 'Get it Right' campaign aims to "challenge public and physician mind-sets" by sharing tips on correct inhaler technique.
You can join by using the hashtags #getitright and #worldasthmaday to tweet advice and tips, as well as promoting the services your pharmacy provides for asthma sufferers.
Teva is also providing an educational webinar – 'Breathing new life into inhalation technology: Inside out, an exploration of inhalers' – on June 6. This webinar will be chaired by Professor Virchow, head of the department of pneumology at the University of Rostock, and aims to support healthcare professionals who work with people affected by asthma.
Use demonstration products
Displaying demonstration or "dummy" products on your pharmacy counter on World Asthma Day may act as a conversation starter with both patients and carers, and could lead to you providing advice or a tailored service.
If you do not already have "dummy" products in your pharmacy, you can contact manufacturers directly, who will be able to advise you on how to obtain them.
Share your MUR case studies
To ensure you are able to offer patients the top level of care, C+D offers a range of MUR case studies that involve patients taking medication for asthma and COPD. If you have carried out a respiratory MUR that you think other pharmacists could learn from, then share it with C+D by emailing [email protected] or commenting below this article.
You can find a range of MUR resources on C+D's MUR Zone here