Medicines use reviews (MURs) involving asthma can often be the most rewarding to carry out, as simple changes in inhaler technique can lead to huge benefits for the patient. However, you should ensure that you review all the medicines the patient is taking and do not focus solely on inhalers, for example.
How montelukast works
One of the medicines your asthma patients may be taking is montelukast. This is used in adults and children as a maintenance treatment for asthma, and to relieve symptoms of seasonal allergies.
It is important you understand how montelukast works, as this will not only improve your understanding of the medicine – allowing you to make more informed recommendations – but also means you can answer any questions your patients may have.
Montelukast is a leukotriene receptor antagonist (LTRA). This means it blocks the action of inflammatory mediators – specifically leukotriene D4 – in the lungs and bronchial tubes. By blocking the mediators for inflammation, it helps prevent downstream inflammation from occurring.
You should be aware that montelukast has a dual mechanism of action, as it reduces inflammation and acts as a bronchodilator.
Doses
You should establish if the patient is taking the correct dose – which is dependent on age and indication – and if they are adhering to their prescribed treatment regimen. The recommended doses for:
adults and children over 15 years is 10mg daily, typically in the form of a 10mg film-coated tablet
children aged six to 14 years is 5mg once daily, typically in the form of a 5mg chewable tablet
children aged 6 months to five years is 4mg once daily, typically in the form of granules or a 4mg chewable tablet
When a patient is regularly taking their asthma treatment as prescribed, they may be symptom-free. This can lead to some patients believing they do not need to take their medication as regularly, or at all. It is therefore necessary to advise patients to continue to take montelukast even when their asthma appears to be under control, to help prevent symptoms of their condition returning.
What advice should you give?
Whether during an MUR, new medicine service (NMS) review, or when handing out a prescription for montelukast, you should advise patients that this medicine should be taken in the evening.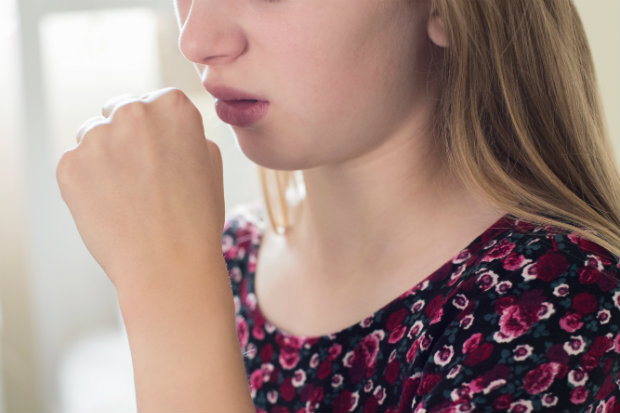 Asthma symptoms tend to be worse during the night and in the early hours. Montelukast has a short half-life of between four and seven hours, with blood levels of the drug peaking between three and four hours after a dose is taken. For these reasons, montelukast is recommended in the evening, in order to match peak drug levels with symptom onset. However, some people take it prior to exercise, to treat exercise-induced asthma.
Patients may be wary of whether they can take montelukast with meals. You should explain that the 10mg tablets can be taken with or without food. In contrast, montelukast chewable tablets should be taken one hour before – or two hours – after food.
For young children, montelukast is often administered in granule form. These can be either swallowed, or mixed with a cold, soft food, such as apple sauce, yoghurt or ice cream, and taken immediately after mixing. Explain to patients, parents or carers that any excess food should be discarded and should not be stored for later use. Liquids should not be used to dissolve the granules.
Cautions
There are some instances where the use of montelukast is not appropriate, such as:
treatment of acute asthma attacks – as it does not exert its effect immediately
in place of another prescribed medicine, eg attempting to substitute montelukast for inhaled or oral corticosteroids.
Specific patient advice
Patients may be concerned about taking this medicine if they are – or plan to become – pregnant. The manufacturer advises that the use of montelukast in breastfeeding and pregnancy should be avoided unless essential.
However, for women who have shown a significant improvement in asthma not achievable with other drugs before becoming pregnant, their prescriber may wish for them to continue with this treatment.
Side effects
As with any medicine, there are side effects that can occur with montelukast. It is important you are aware of these, as they may be raised by the patient during an MUR.
Common or very common side effects include: abdominal pain, headache, hyperkinesia – an increase in muscular activity that can result in excessive abnormal or normal movements – and thirst.
Less common side effects include: psychiatric disturbances; dizziness; drowsiness; dyspepsia; seizure; joint or muscle pain; and muscle cramps.
During any consultation with a patient on montelukast, you should inform them of the possibility of systemic eosinophilia – a hypersensitivity drug reaction – occurring, even though this side effect is rarely reported with LTRAs, such as montelukast.
There are several symptoms indicative of systemic eosinophilia, including: vasculitis rash; worsening pulmonary symptoms; cardiac complications; and neuropathy. Patients who develop these symptoms will need to have their treatment regimens evaluated and reassessed.
During the MUR, you should ask the patient if they have had any issues while taking their medication, and if they have recently suffered from any other health complaints. As patients do not always consider issues they are having as side effects of a drug, this line of questioning may highlight issues with their prescribed medication.
Monitoring and patient advice
As montelukast is used in the management of asthma, you should frame your MUR in terms of the wider treatment regime. You should check if a patient's asthma, or seasonal allergy symptoms triggering asthma, are being adequately controlled by their current treatment.
You should ask the patient how they take their medicines. If montelukast is being used as an add-on therapy, they may benefit from a refresher demonstration of inhaler technique.
You should advise them to book a follow-up appointment with their prescriber if they experience worsening symptoms, and also not to miss any scheduled monitoring appointments.