Mrs Dunn, 56, has called into the pharmacy to collect her medication. When you check her records, you see she has only been using your pharmacy for the last five months. You do not think you have met her before and she is eligible for a medicines use review (MUR), so you use this as an opportunity to introduce yourself.
During the consultation, she explains she had a stroke six years ago and has since suffered from depression.
Below is an excerpt from the MUR:
Medication and dose

Compliance

Comments

Clopidogrel 75mg, take one daily

Good

No issues

Bendroflumethiazide 2.5mg, take one daily

Good

Patient misses a dose if she has to attend an event, eg a wedding. GP is aware and permits this as it is not a common occurrence.

Paracetamol 500mg, take two tablets four times a day, when required

Taking maximum dose on most days

Patient is taking maximum dose of eight paracetamol daily. This is due to having pain since she has her stroke. However, the patient says that sometimes she has pain even when taking the maximum dose.

Ramipril 10mg, take one daily

Good

No issues

Rivaroxaban 20mg, take one daily

Good

The patient explains she was prescribed this for the last eight months, but wants more information on the drug as she didn't understand why she had to change her regime. 

Prior to being prescribed the rivaroxaban, she was taking warfarin and doesn't understand the difference between them.

Mrs Dunn explains she was changed to rivaroxaban because her international normalised ratio (INR) was unstable

Simvastatin 40mg, take one at night

Sometimes forgets to take this medication

Patient takes the rest of her medication in the morning and sometimes forgets to take her statin at night.

When you ask Mrs Dunn if she is taking any other non-prescribed medicines, she explains that she has heard of St John's Wort as a natural alternative to antidepressants and was thinking of self-treating with them. She doesn't want to rely on any more tablets prescribed by her doctor and would like to know if this would be a suitable alternative.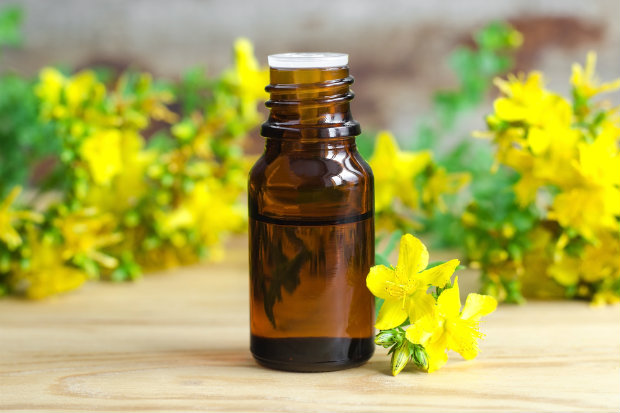 St John's Wort is commonly used for low mood but has a number of common interactions 
Main action points
Issue –  Anticoagulant therapy
Recommendation
Explain the difference between warfarin and rivaroxaban to Mrs Dunn: warfarin works by blocking the formation of vitamin K, whereas rivaroxaban inhibits the formation of blood clots.  
The dose of rivaroxaban does not need to be varied as INR remains the same, meaning she does not need regular INR tests as she did with warfarin.
For consideration by:
Patient – The patient prefers rivaroxaban as she doesn't need to watch her diet as closely, have such frequent blood tests or need to alter the dose she is taking.
Pharmacist – For patients who are newly prescribed rivaroxaban there is a fact sheet available which is a valuable tool for any questions they might have. In addition, taking out the patient information leaflet and showing the patient where they can find out more information can be beneficial.
Issue – Missing statin doses   
Recommendation 
It might be advisable for Mrs Dunn to change to another cholesterol medication which does not require night time dosing eg atorvastatin. This can be taken in the morning alongside her other medication.
In addition, Nice guidelines state that if someone has had a cardiovascular event they should be on a high-intensity statin eg atorvastatin 80mg or 40mg.
For consideration by:
Patient – Explain that it would be beneficial if all prescribed medication could be taken at the same time – in the morning.
GP – Explain that Mrs Dunn sometimes forgets to take her statin due to the timing of the dose.
Recommend testing current cholesterol levels and ascertain if a switch of statin, from simvastatin to atorvastatin, would be cost effective, appropriate and advantageous for the patient.
Issue – Depression treatment
Recommendation 
Nice guidelines state that St John's Wort has some evidence of benefit in mild to moderate depression. However, it should not be recommended by healthcare professionals. This is due to uncertainty around appropriate doses and inconsistencies in various preparations.
In addition, St John's Wort may reduce the plasma levels of rivaroxaban in the blood and therefore should not be recommended in this case.
For consideration by:
Patient – Depending on the severity of the patient's depression, medication may not be required. For mild to moderate depression, the patient could benefit from a healthcare professional-led self-help programme or a course of cognitive behavioural therapy. In any case, Mrs Dunn should speak to her GP so he can either treat or refer her on for further assessment.
Pharmacist – If the patient requires medication, assure her that the choice to take medication is hers and that if she if she chooses to go with a medication-based treatment, then this will be reviewed regularly.
GP – Review the severity of the patient's depression and treat accordingly.
Issue – Pain control
Recommendation
Following her stroke, the patient still suffers pain on a daily basis – even when taking paracetamol at the maximum dose. Therefore, Mrs Dunn may require an alternative method to achieve adequate pain relief. 
For consideration by: 
Patient – If Mrs Dunn feels her quality of life is affected by restrictions caused by her pain then she should speak to her doctor about changing her method of pain control.
GP – Review patient's pain levels and determine if they need to have their medication changed.
Issue – Healthy living advice
Recommendation
In order to reduce the patient's cardiovascular risk factors, ensure she follows a healthy diet, exercises regularly, cuts down on alcohol and stops smoking. 
For consideration by: 
Patient – Encourage her to follow lifestyle advice (below) to reduce the risk of subsequent cardiovascular events.
What lifestyle advice should you give Mrs Dunn?
Stop smoking
Daily fat intake should be no more than 60-70g of total food intake. Saturated fats mainly animal fats) should be less than 20g
Use olive oil or rapeseed oil spreads as a substitute for butter
At least five portions of fruit or vegetables a day
At least two portions of oily fish a week
Handful (approximately 30g) of nuts and seeds (unsalted) 4-5 times per week
Salt intake should be less than 6g a day
Aim for least 30 minutes of moderate intensity exercise a day
A max daily alcohol intake of two units and at least two alcohol-free days in any given week.
Follow up
You are aware that Mrs Dunn may have to make some changes to her medication, and so suggest a follow-up MUR to ensure she is coping with her new regime.