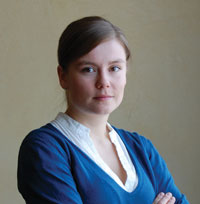 Dear Andrew Lansley, secretary of state for health,
Quality, accountability and leadership: this is what you have called for to achieve your vision for the NHS. And community pharmacists are ready to deliver.
Already working in the heart of their communities, pharmacists in England looked forward to the Health and Social Care Bill to learn how the proposals in last year's health white papers will be put into practice – and the role they can play.
The draft legislation has answered some questions, but left others unanswered and raised yet more.
Community pharmacists are pleased to see measures in the bill designed to ensure GP consortia commission fairly, but remain concerned that for someone to be both commissioner and provider could be anti-competitive.
How can they be sure economic regulator Monitor and the national NHS Commissioning Board will police this effectively to ensure a level playing field for all providers?
Pharmacists know they need to engage with commissioners and prove they can deliver quality services and positive patient outcomes – that they cannot expect to be commissioned as a matter of right. But they need to know also that commissioners' doors are open, and that evidence of quality and outcomes will be recognised. All too often, a successful community pharmacy service has been axed as the easiest option when commissioners face budget cuts.
No provider can afford to invest in innovative patient services when those services can be so easily discarded.
How will such short-sightedness be eradicated from the reformed commissioning structure?
While pharmacists believe local solutions are appropriate for truly local problems, they hope the creation of the NHS Commissioning Board is recognition that the proverbial wheel does not need to be reinvented by every GP consortium. But the dichotomy that the board will set prices for pharmaceutical services while consortia hold the dispensing budgets is no different from the existing system, with its inherent problems.
How will budget-holders be discouraged from manipulating agreed pharmacy funding, such as through extending prescribing periods and branded prescribing? The latter is a practice that may assist local short-term budgeting but costs the overall NHS more. And, again, if community pharmacists do not have certainty of income, it's patients that will suffer.
With reassurance on these remaining concerns, community pharmacists are ready to help deliver your vision of a patient-focused NHS – and ensure the most accessible healthcare professionals in our communities are a central part of that change.
Jennifer Richardson, Deputy & Features Editor