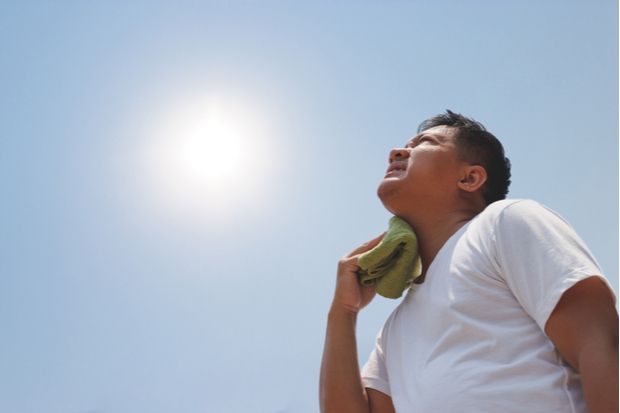 Mrs Carlisle, 59, who lives just across the street, comes into the pharmacy to ask for your advice about her husband.
"Peter's been out gardening all week in that baking sun," she says. "With that heatwave, I think he might have heat stroke. He's been complaining of a headache and has been feeling dizzy. I've told him to go and sit inside, but I was wondering if there is anything else I can do?"
She adds: "I didn't want to leave him on his own, so our daughter is sitting with him now."
What is the difference between heat stroke and heat exhaustion?
Heat exhaustion can occur at just a few degrees above normal core body temperature (37-40°C). Above this, heat stroke is a real danger, leading to