This article was correct at time of writing (March 19) - to keep up with the latest information please visit our Coronavirus hub
The main symptoms of COVID-19 are an intense fever and/or a new continuous cough (which is usually dry), or respiratory symptoms, including shortness of breath or general breathing difficulties. In more severe cases, infection can cause severe acute respiratory syndrome, kidney failure, pneumonia or even death. Symptoms may appear 2-14 days after exposure to the virus.(1,2,3) 
In comparison, symptoms of the common cold include; sore throat, blocked or runny nose, sneezing and cough (often productive with phlegm). Common symptoms of flu can include fever; headache; tiredness and weakness; aching muscles and limb or joint pain.(4,5)
Read our article "Cold and flu: appropriate symptom management with OTC medicines" for how these common conditions should be managed.
If a patient has symptoms of COVID-19 or is unsure if their symptoms are COVID-19, they should stay at home for seven days and should not go to a GP surgery, pharmacy or hospital. If a patient feels like their condition is worsening, feel they cannot look after themselves at home or do not feel any better after seven days, the most recent guidance advises to call NHS 111.(1)
Testing for coronavirus is not necessary if patients are staying at home.
How is coronavirus spread?
COVID-19 is zoonotic – meaning that the spread occurs from animals to humans. However, now that humans are infected, COVID-19 can be spread between people by small droplets in the air caused by an infected person sneezing or coughing. The droplets can land on surfaces or objects and can be transferred to other people who then touch their eyes, nose or mouth.
The World Health Organisation (WHO) advises that it is important to stay more than 1 meter (3 feet) away from a person who is sick. There is no evidence of it being spread through food, however food handling without proper hand hygiene or preparation on contaminated surfaces may aid transmission.(2)
To prevent becoming infected by COVID-19, the World Health Organisation has issued the following guidance:(2)
Clean your hands more frequently than normal with soap and water for at least 20 seconds or alcohol-based hand sanitiser if soap and water are not immediately available.
For those who are unwell, cover your mouth and nose when coughing or sneezing by doing so into the flexed part of your elbow or into a tissue. Immediately dispose of the tissue afterwards and wash your hands.
Avoid contact with anyone with a fever or a cough.
Avoid touching your eyes, nose and mouth.
Encourage patients to stay informed on the latest COVID-19 guidance.
Social distancing and self-isolation
Guidance has changed to stop routine testing and people are now advised to self-isolate for seven days if they have any COVID-19 symptoms, however mild. All household members living with someone who has COVID-19 symptoms must stay at home and not leave the house for two weeks, starting from day one of the person's sickness.(7)
Read our article on "What role should pharmacists play during the coronavirus pandemic?" for advice to give patients with long term health conditions.
In the UK, social distancing has been recommended to reduce rates of transmission. This includes avoiding people with symptoms of COVID-19, not using public transport unless necessary, working from home where your employer permits and avoiding large gatherings in public spaces such as pubs, cinemas, restaurants, theatres, bars or clubs and using the telephone service to contact your GP instead of presenting in person.(6,7)
Public Health England strongly advises following the above measures as much as possible and to significantly limit your face-to-face interaction with friends and family if possible, particularly if you:
are over 70
have an underlying health condition
are pregnant.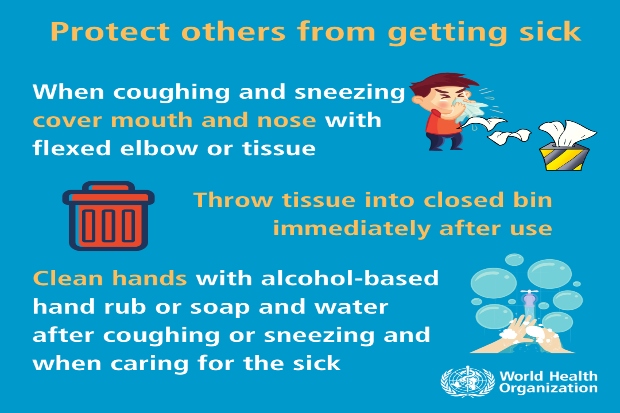 Treatment
While there is no vaccine to treat COVID-19, symptomatic relief can be advised. Some experts have expressed concern over the use of ibuprofen for COVID-19. Current guidance  is that there is currently no strong evidence that ibuprofen can make COVID-19 worse. Until more information is available, patients should take paracetamol to treat the symptoms, unless they have been told by their doctor that paracetamol is not suitable. Patients already taking ibuprofen or another non-steroidal anti-inflammatory on the advice of a doctor should not stop taking it without checking first.(7)
Further advice and up-to-date information can be found on C+D's coronavirus hub.
Healthcare professionals can keep themselves informed on the latest COVID-19 developments on these websites:
References